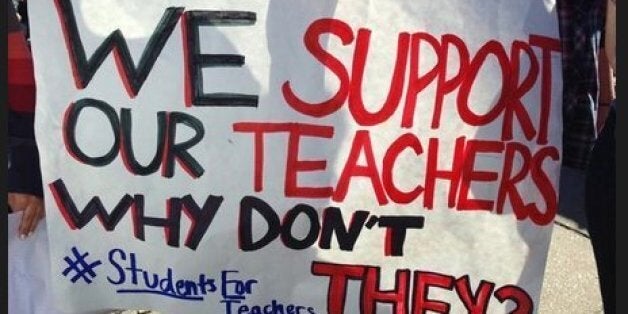 A group of Philadelphia public school students skipped class Wednesday morning to protest the school district's cost-cutting cancellation of teacher labor agreements.
The School Reform Commission -- the five-member board of state appointees that governs the Philadelphia School District -- voted Monday to unilaterally cancel the labor contract with the Philadelphia Federation of Teachers to save money.
The cancellation means teachers will have to start paying health care premiums of as much as $140 a month, according to The Associated Press. The School Reform Commission said the move can give the cash-strapped district's classrooms an additional $44 million worth of resources. Teachers have condemned the change, reports NewsWorks.
"In light of the recent PFT contract drop, teachers around the district are talking about going on strike," the Facebook page description says. "This is exactly what [Gov. Tom] Corbett wants them to do. If and when teachers go on strike the administration can point and say, 'Look at the teachers look at what they're doing to the students.' We students cannot allow this to happen."
Corbett, a Republican facing re-election, has endorsed the contract cancellation, as has Philadelphia Mayor Michael Nutter (D) and school district Superintendent William Hite, reports The Associated Press. The American Federation of Teachers, the local union's affiliate, said the action was part of a "war on teachers." The union suggested state appointees on the School Reform Commission may have been motivated by Corbett's tough election challenge.
"Corbett's School Reform Commission has amped up a war on teachers and support staff," said AFT President Randi Weingarten in a statement, according to the AP. "The commission would rather attempt to impose a contract than work with teachers to figure out what is best for Philadelphia's kids."
Jerry Jordan, president of the local union, said in a statement reported in The Guardian that the cancellation "is not an effort by the SRC to address the fiscal crisis. This is the Corbett administration's attempt to vilify the PFT in order to distract from his horrible record on education funding and boost his chances of re-election."
In a school district press release, Hite said that the move will create fiscal stability and "will lessen the dire circumstances facing our teachers and students every day. We cannot further reduce central office and school budgets and continue to function." In recent years, the district has closed dozens of schools and laid off thousands of employees.
Students said they protested to show solidarity with their teachers.
"There are a lot of people who would not want to work this job," high school junior and protest organizer Cy Wolfe told NewsWorks. "So these people, they say, 'OK, I'll work this job that is much harder than another job.' So with that you get the added bonus of health care being paid for."
A local teacher told a local CBS affiliate she was impressed with the student protest.
Below are some images of the protest: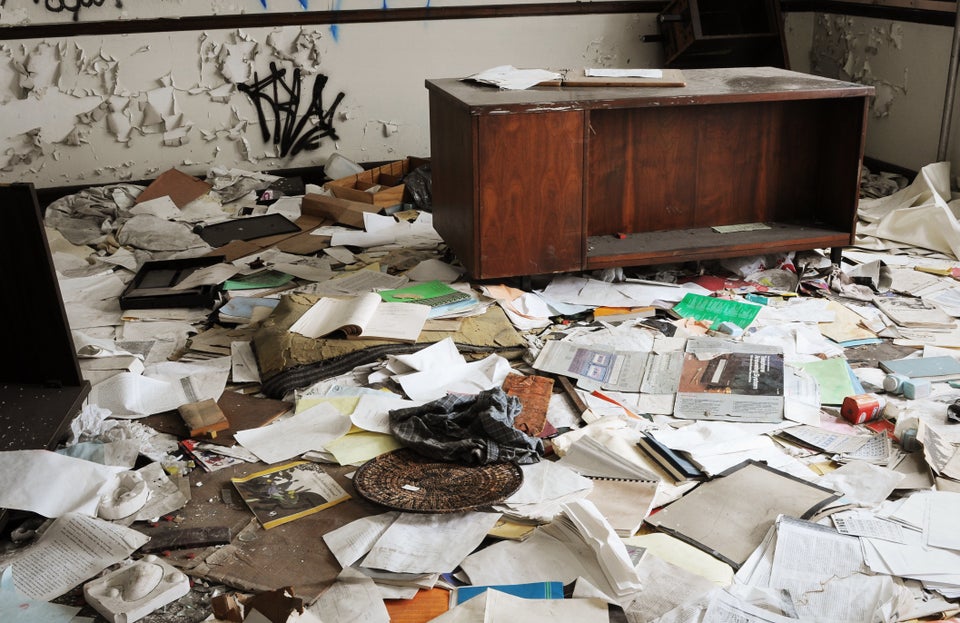 Closed Philadelphia Schools
Popular in the Community