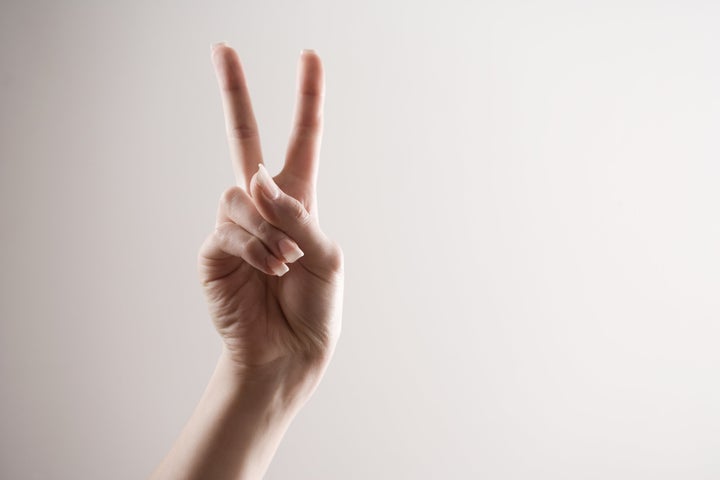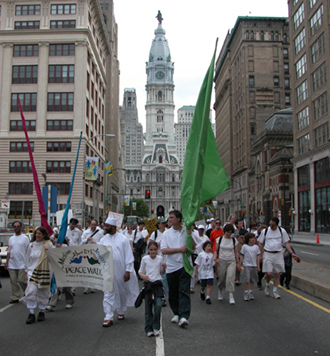 This Sunday, rain or shine, hundreds of Philadelphians (last year there were 800) from a staggering variety of traditions will spend the afternoon walking together through the streets of their city from one religious institution to the next. At each stop they will listen: to a Sufi telling a story, to a rabbi offering a prayer, to a Seikh youth choir chanting a hymn, to a leader from the Lakota Nation sharing words of inspiration. And on the way, they will talk: introducing themselves to fellow walkers, asking, "What brought you to this walk today? How do you keep your hope for peace alive? What would you most like me to know about your religion?"
Like so many amazing grassroots interfaith projects, the walk began as a response to the events of September 11, 2001. Lynn Gottlieb, a rabbi in New Mexico, picked up the phone and called across town to a mosque, where she reached Abdul Rauf Campos-Marquetti. That April, the two led an Interfaith Walk for Jewish-Muslim Reconciliation through Albuquerque. The following fall, inspired and guided by these two visionaries, a small group of Jews, Christians, and Muslims in Philadelphia came together to create their own version of the walk.
Seven years later, the Philadelphians are still walking.
The annual "walking dialogue" has become an important spiritual practice both for the core group of volunteers who organize it and for many others who attend. The planners, without benefit of staff or grants, meet monthly throughout the year to create and execute this ever more ambitious event. The group's activities expanded over the years to include service projects, educational programs, and their own intensive dialogues with one another. Each year, more faith communities join the walk, and the formal program grows richer and more varied.
What makes this annual rite of spring so powerful? I believe the walk succeeds for three reasons. First, the clarity of the vision means that the rules are clear. Signs may say "Peace," in English or other languages, but nothing else. No political messages are permitted. Everyone understands that walking together is a form of prayer and of relationship-building, not an occasion for protests or debates.
Second, the organizers deeply respect particularistic religious practices in the context of this interfaith occasion. A note on the internal memo regarding schedule reflects this commitment: "The Call to (Asr) Prayer will take place at 4:53 PM ... If the program is running late, specific parts will be adjusted accordingly."
Third, and perhaps most importantly, the event succeeds brilliantly in managing the balance of change and continuity. Every year brings something new. Several years ago, for example, the organizers reached out to Mothers in Charge, a community advocacy and support organization for families affected by gun violence in Philadelphia. As we heard a bereaved mother speak about the work of her group, the meaning of our practice suddenly expanded.
Yet every year also reminds us of the year before. The recitation of Qur'anic verses by Imam Muhammad Shahada continues as a perennial favorite. The day would not feel right without it. And the formal call to the walk, inspired by Rabbi Gottlieb's words, remains the same: "We invite people of all faiths to join us on a spiritual journey ... We will lament war and the loss of life. We will pray for the safety and freedom of all people. We will embrace hope, not fear."
After all the prayerful listening and talking, the sitting and walking, what remains is the experience -- if just for one afternoon -- of being part of a wild diversity that works. We are instructed to embrace hope; we leave embraced by it.
Related
Popular in the Community