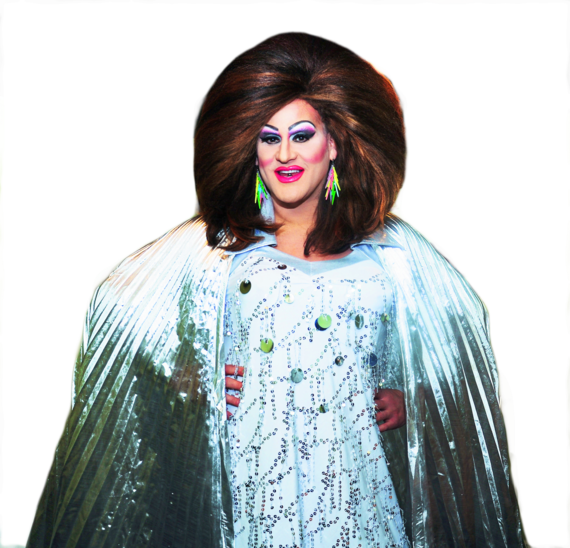 Brittany Lynn is a Philadelphia institution. From the stages of the most legendary nightclubs in The City of Brotherly Love to nationally known The Mummers Parade, Ian Morrison (the man behind the lady known as Brittany Lynn) has made themselves a force of nature in Philadelphia. Ms. Lynn sat down with us for a quick chat while preparing for this year's Mummers Parade. From the humble beginnings of Brittany Lynn to his upcoming (and sure to be hilarious) music video parodies, 2016 is going to be one of the biggest years yet for Brittany Lynn.
First and foremost; tell me about how Brittany Lynn came into existence....
Brittany Lynn came to Philly in 1996 at the Miss USO Show at the now defunct 12th Air Command. I just finished a long run with the Transducer Players performing in a shadow cast of "The Rocky Horror Picture Show." I played Frank N Furter in the live stage play at the TLA on South Street and Alice the Housekeeper in the live production of "The Brady Bunch Show"-drag seemed to be the next step. I wanted to be a comedian, but the clubs here in Philly did not want to hire gay comics-they wanted queens to host their show. So, I entered the drag contest with the legendary Tinsel Garlard, took first runner up my first time performing, and had my own show within a few weeks. They asked me for my drag name and I did not know what that even was. I said "Ian." They said, "No girl, your DRAG name." I panicked and the first thing I blurted out was my little sister's name-Brittany Lynn.
Where can the citizens and visitors of Philadelphia find you during any given week?
I spread it out all over, on every corner in Philly! I hit the Raven with my sister Martini every so often, Bob and Barbara's on South Street with Lisa Lisa, ICandy and host city wide events all over town. I have seven charities I work with directly, and do events with them all throughout Philly. But my home base is Tabu. I host monthlies there all the time as well as manage the place as their events director. Yes ma'am this girl has a real j-o-b on top of her actor, singer, model career!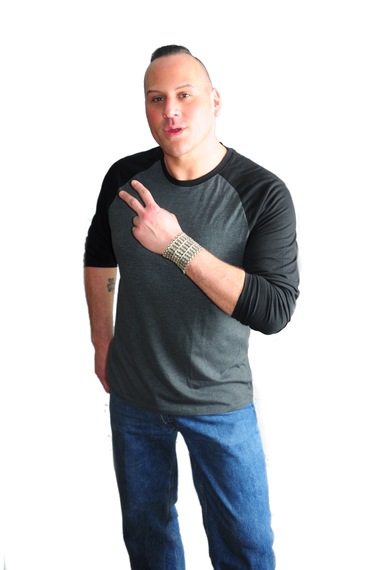 You're the absolute premiere drag performer in Philadelphia, and with as crowded a city as Philadelphia, that's saying something. How do you manage to separate yourself from the pack?
I learned from the original ladies of NYC. I used to be the PR director for 1-800-Gay-Live, when the chat lines were hot. (Remember those? Sure you do...) My job allowed me to travel to all the major cities-to sponsor and throw events with the big kids like Marc Berkeley and John Blair. So I would see all the big names-Coco Peru, Hedda Lettuce, Jackie Beat, Varla Jean Merman, and my very dear and much older sister Sherry Vine (love you girl!). Plus my main show at the legendary Shampoo Nightclub would bring in the big names like Lady Bunny to Philly. I watched and studied these gals-they all sang live, and whatever came out of their mouths was pure genius-usually because they spoke their minds. I followed their direction. I paint to look like an over the top character, I sing my own parodies, and I speak the truth on the mic. If I hear the crowd giving the "gay gasp" over what I say, I know I've done my job. I love to play the clown and make people laugh. It's why I hit the stage as often as I do. I'm addicted to the laughs.

The Philadelphia gay scene is constantly changing with so many different moving parts. What do you think the best parts of the Philly gay scene are? What separates it from the other gay ghettos in the United States?
The gayborhood in Philly offers so much more these days than the average drag show. Tabu itself has burlesque, cabaret, drag-we all perform in each other's events and it works. You can see a different show with a different vibe every night of the week here in Philly. We keep it fresh and original. Plus we have the city's full support-Rainbow Crosswalks, the gay flag over City Hall, the gay flag on our street signs-we are all about the LGBT love here.
The Mummers Parade is one of the most anticipated and important events during the year in Philadelphia. Tell me about how it became such a landmark in your career as Brittany Lynn?
In 2012, I met with the once Councilman, now Mayor-elect Jim Kenney, PGN publisher Mark Segal, Mummers President Jim Julia and the infamous Rocco of the Fancy Brigades-they asked me to create an LGBT presence for the parade. I assembled the first LGBT brigade full of drag queens and transwomen. Not only did we march, but we performed at the Fancy Brigade Finale at the Convention Center. It was such a big deal to be included in one of the city's most mainstream and oldest traditions. The following year they let me and my girls LEAD the parade and 2016 will be our third year at the very front-talk about a giant step. Because we worked with the Fancy Brigades, we kept the name The Miss Fancy Brigade.
At my 40th birthday show in Atlantic City-at ProBar in Resorts Casino-I was surprised by a visit from Scott Brown, who was Councilman Marl Squilla's assistant (and a huge ally in helping my brigade stay active). He presented me with a Citation from the City Council of Philadelphia, naming March 15th "Brittany Lynn Day" in Philadelphia! I was also given an award from the City Council and the Philadelphia Mummers for "bringing drag back to the parade." Since then, I have worked with Mayor Kenney, Leo Dingnam (head of Parks and Recreation), and the city on numerous events. It is the best and most surreal chapter of my life. I work so much with Kenney they are calling me the first lady (haha). It's crazy to think that a drag queen can work so closely with City Hall. But this is Philly for ya...or "youse."
I have to thank my dear friends on the Mummers LGBT Liaison Committee-our committee that makes the miracles happen every year-Michael Byrne, Chumley Singer and Lisa Thompson. I could not run this brigade without their help and I love each of them with all my heart.
You have worked with so many different celebrities. Who is out there that you would absolutely love to work with?
I have worked with so many ladies from Ru Paul to Sandra Bernhard, but I LOVE me some Willam from RuPaul's Drag Race.. I never fawn over other queens, but that girl is stupidly fun. I also wouldn't mind making out with Paul Rudd though-can we make that happen?
Everyone think about what would happen if their lives had gone in a different direction. What would you be doing as a career if Brittany Lynn had not came to be?
I would definitely be in politics; or a side show carnie-probably the latter.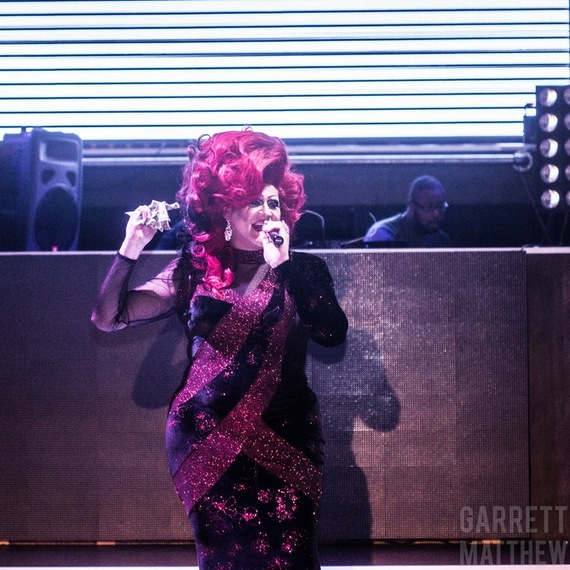 What's next for not just Brittany Lynn, but for Ian Morrison?
I have three parody videos i'm working on. The first one is "Pull Out it Hurts," a parody of "Take Me To Church," a video for the non-verse gays. Followed by "I'm Outta Fucks" (Anastacia's "I'm Outta Love"), and then "MMM-cock" ("MMM-bop"). Charmed I'm sure.
I have an amazing bestie and Dj/music producer Carl Michaels that works with me on all my music and my other bestie Jon Ristaino, who has the best video production crew EVAH! It's gonna be GAYYYYYYYY!
As for Ian, I recently joined on the board of the ADL's "Walk Against Hate." A huge city-wide fundraiser here in Philly with great corporate sponsorship. The march ends with a big concert event at the Philly Navy Yard. I can't reveal who the main act is (it's huge!), but I'm the opening act. Shhhhh! Don't tell anybody!

Give me one word that described your life at this exact moment...
GAY

www.phillydragmafia.com
(Photo Credit-Photos 1&2 Alexander John Ortiz; Photo 3-Garrett Matthew)
Popular in the Community