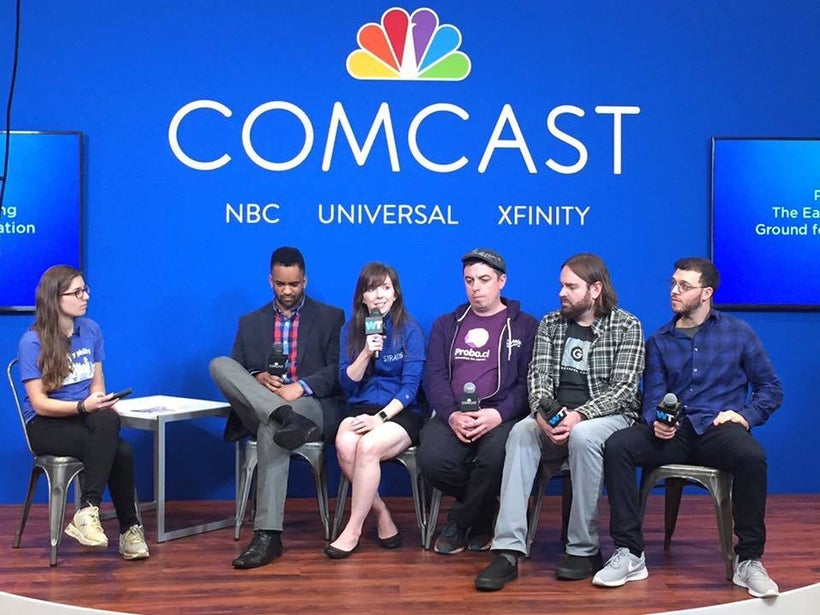 This week my home city of Philadelphia shined a little brighter, when the team from Amplify Philly hit Austin, Texas for the South By Southwest (SXSW) conference. Our Team at StratIS was very busy heading into this show. We were excited to take part in this event, with so many talented Philly-based companies all being brought together by Amplify Philly.
In our office, we already know that Philadelphia is a city that is leading the way in technology and startups, but for whatever reason, Philly sometimes flies under the radar. That is why we are thrilled there are great publishers like Technical.ly Philly bringing awareness on a daily basis.
I had a chance to interview Jim Kenney, the Mayor of Philadelphia, and was pleased to learn he not only supports the local tech and startup scene, he believes it is an important way forward for the future of Smart Cities.
"We are already on our way to becoming a Smart City," Mayor Kenney said. "For example, we are leading the way nationally on the release of open data from many of our City departments. But there's much more we can do, and we have been building a coalition of City, Community, Business and Educational institutions, who are all enthused and ready to jump in and help with a Smart City project. I think what makes Philly ideal to become a Smart City, is we already have the infrastructure in place to support any Smart City application we may pursue."
Our Team of technologists at StratIS are extremely focused on building Smart Cities. We believe that "The Smart Start for Smart Cities" begins with MultiFamily, a city's largest footprint, and therefore StratIS. We have installed 150,000 units of our smart access, energy, and automation platform in only 18 months, an unprecedented rate of install."
"Multifamily has consistently been left out of the Smart City conversation," said Felicite Moorman, CEO of StratIS. "It should be the starting point instead. StratIS is proof that intentional focus on return-on-investment for those installing in these technologies leads to rapid adoption by the private sector, and will eventually benefit the public sector as well, without cost to or commitment by that sector.
Philadelphia Startup Leaders (PSL) are also heavily involved in the trip to Austin. PSL began in September of 2007, as a handful of entrepreneurs meeting in the back of a neighborhood bar to trade war stories. The group has since grown tremendously in size and depth. Many of those entrepreneurs will have ideas that will lead to Philadelphia's Smart City dream coming to fruition.
When I interviewed the Mayor he was also excited about his first visit to SXSW.
"SXSW is an incredible conference that the City of Austin produces every year, resulting in over $300 million dollars of economic benefit to their city," Mayor Kenney said. "I am interested to learn more about how they are engaging the tech community year-round and how we may be able to replicate some of that in Philadelphia."
Calling all HuffPost superfans!
Sign up for membership to become a founding member and help shape HuffPost's next chapter
This post was published on the now-closed HuffPost Contributor platform. Contributors control their own work and posted freely to our site. If you need to flag this entry as abusive,
send us an email
.