The Philadelphia Theatre Company is marking its 40th anniversary season and weathering a rough season of solving ongoing fiscal problems. Meanwhile, the shows must go on, Sara Garonzik, PTC's artistic director said this week "and more" as the company looks to the future with Theatre Masters Series.

"We wanted to do the Masters series to remind audiences what our mission is about and the amazing artists we've worked with over the years. The initial line-up for the series appearing in the next few month are Broadway heavyweights Bill Irwin (appearing Feb. 16) and Billy Porter (March 23) and writer-actor-activist Anna Deavere Smith (May 11). All three performers work in different aspects of theater aside from acting and all created new works at PTC in recent years.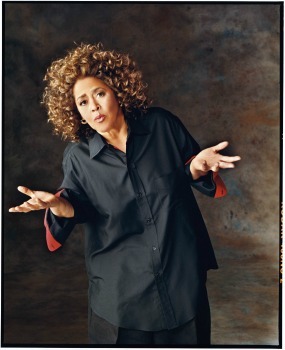 Anna Deavere Smith (courtesy of PTC)
In devising the series, Garonzik comments that she "Wanted to connect their personal and artistic journey with ours. They have been through such transformations during their careers, from where they started out and I thought it would reflect how culture and theater has evolved since PTC got started," Garonzik said." In addition to revivals of contemporary plays, PTC has produced over 140 premieres of plays, musicals and uniquely collaborative theater events.
"Anna Deavere Smith is a political commentator and journalist. Bill Irwin is also a director and choreographer and Billy Porter is also a playwright and director, who started his career in gospel, started singing in cabaret and has since been a serious actor and now a Broadway star in Kinky Boots."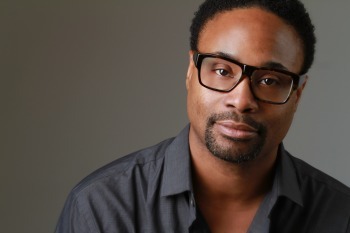 Billy Porter (PTC)
"This series will expand over time to include artists working in all aspects of theater," Garonzik said, "singers, musicians, playwrights, composers, directors, designers who have collaborated, performed over the years at PTC. It just happened that the first three who are appearing this season are performers too."

"We want to show people what we have done the past 40 years and what we have contributed to Philadelphia and American theater with our record or premieres and residencies for artists. And also to say it continues on produce new American works for the theater. Garonzik also speaks to the local and national scene for PTC "we're part of a big continuum. Philadelphia is an arts and cultural destination and we've never been so on the map. We were too under the radar as a city. I like to think that there are no theater borders."
Irwin won the 2012 Tony Award for his performance as George in Who's Afraid of Virginia Woolf? opposite Kathleen Turner as Martha. Irwin is known as much for his clown artistry as he is in serious acting roles. He starred at PTC in Trumbo, about writer Dalton Trumbo, winning a Barrymore Award for his performance. PTC commissioned Irwin's The Happiness Lecture, in which he collaborated with Philly's choreographers and comedy theater artists.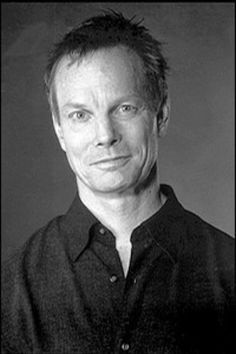 Bill Irwin (PTC)
Irwin will have an 'informal' chat and you can only guess as to what else he might have in mind, with Howard Sherman (late of the American Theatre Wing) onstage at the Suzanne Roberts Theatre. "It will be hard to keep Bill in a chair, so we're expecting anything. We'll... get a rare glimpse into the creative process and personal evolution of this brilliant and versatile artist," Garonzik assures. "That's what the series will also signal to audiences too, I think, that we had some financial crises, but we are coming out of it now and making future plans."
For schedule and complete information about Philadelphia Theatre Company's 40th Anniversary season check www.philatheatreco.org

Calling all HuffPost superfans!
Sign up for membership to become a founding member and help shape HuffPost's next chapter