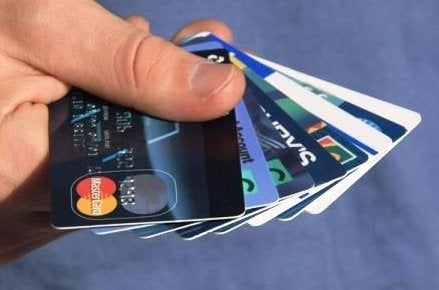 Earlier this week I received a message from my former LEED-ND colleague Sandy Wiggins about his new venture, e3bank, headquartered in the Philadelphia suburb of Malvern. His and his partners' aim is nothing less than to create a commercially successful, full-service financial institution built from the ground up around principles of sustainability. I know Sandy to be someone of great vision and considerable business experience (not to mention optimism), so I know this is a serious endeavor.
"Wiggins, who worked in real estate for 30 years, had a sustainable 'awakening' in 1996 that led him to commit to building green. His adherence to the triple bottom line principle led him to become chair of the U.S. Green Building Council.

"After leaving the post he was contemplating retirement, but got a call from veteran banker Frank J. Baldassarre, who is now e3bank's President and CEO. Though [Wiggins] never imagined working in the financial industry, he signed on with the company in 2008.

"The bank's principles, which tout the goals of enterprise, environment and social equity, are evident in their lending guidelines, which give preferential treatment to loans for green projects. Wiggins says finance rates for a loan will be reduced as projects reach higher levels of sustainability. For example, as a new building or retrofit attains higher levels of LEED certification (silver, gold and platinum), the interest rate drops.

"Similarly, customers looking to buy a fuel efficient vehicle will have a better opportunity for a loan from e3bank than someone looking for a gas guzzler. Wiggins says his intuition tells him green customers 'have a lower risk profile because they are forward thinking.'"
The bank's guiding principles are on its website, and I think they match well with what a lot of potential investors and customers are looking for: a way to participate in the business world and be successful, but in harmony with one's core values.
Gartner reports that the bank, which is scheduled to begin retail operations in June, will "walk the sustainable walk." It won't have branches and will limit the number of paper checks to keep its environmental footprint to a minimum. Reflecting Sandy's LEED-ND values, its Malvern headquarters will be within walking distance of a regional rail station, and a Philadelphia-based customer center will be centrally located for proximity to mass transit.
The bank will also reduce both its environmental footprint and its operating costs by taking advantage of 21st-century technology: It will not only transfer funds electronically, as many banks do, but also will extensively communicate with customers online. Representatives will be available for online chats, and the bank will even provide webcams to enable video calls.
Customers won't have to visit the bank to deposit checks, according to Gartner's article. Instead, scanners and software will enable "remote capture" technology that identifies the necessary information and automatically makes the deposit without the bank touching the physical check. Nor will customers be required to meet in person to sign all loan papers -- e3bank will utilize digital signatures and, in the future, biometric identification.
Sandy says that talking to conventional lenders who don't understand the lifecycle benefits of adding two percent in upfront costs to obtain 40 percent energy savings can be "like staring at a brick wall." e3bank's officers, though, will be trained in green construction practices (and, one hopes, location-efficient mortgage practices?) and will be in a position to understand the potential of these investments. The bank raised its initial capital in two days, and Sandy expects another $30 million in capital to be in place before the company goes live.
A funny time to be starting a bank, you may legitimately wonder? Sandy's belief is to the contrary. He believes that the financial meltdown actually has expanded the opportunity for start-ups. "The credit crisis provides opportunity for banks without legacy issues [such as debt and bad loans on its books] . . . we're coming to market with a clean slate."
There is some support in the financial community for that point of view, apparently including from Alan Greenspan. Nathanial Gronewold writes in The New York Times that "e3bank joins a small but growing number of green banking centers sprouting as credit markets normalize. Just as the government is stepping in with the fiscal stimulus package with provisions designed to encourage consumers and businesses to go green, the banking industry is launching green incentives of its own."
Good luck, Sandy and Frank, and keep us up to date on how it goes.
Kaid Benfield writes (almost) daily about community, development, and the environment on NRDC's Switchboard site. For more posts, see his blog's home page.
Popular in the Community