A Minnesota police officer has been charged with second-degree manslaughter for fatally shooting Philando Castile during a July traffic stop in a Saint Paul suburb.
Officer Jeronimo Yanez of the St. Anthony Police Department faces a total of three felony charges: one charge of second-degree manslaughter and two felony counts of dangerous discharge of a firearm, Ramsey County Attorney John Choi announced Wednesday morning.
"Based upon our thorough and exhaustive review of the facts of this case, it is my conclusion that the use of deadly force by Officer Yanez was not justified," Choi told reporters. "No reasonable officer ― knowing, seeing and hearing what Officer Yanez did at the time ― would have used deadly force under these circumstances."
"Philando Castile was not resisting or fleeing. He was respectful and compliant. He volunteered, in good faith, that he had a firearm ― beyond what the law requires," Choi said. "His dying words were in protest that he wasn't reaching for his gun."
Choi noted that Yanez's statements to police immediately after the shooting conflicted with statements he later made to investigators with the Minnesota Bureau of Criminal Apprehension.
Yanez shot Castile, 32, at point-blank range on July 6 during a traffic stop in the suburb of Falcon Heights. Castile's girlfriend, Diamond Reynolds, was in the car along with her 4-year-old daughter.
Castile, who was licensed for concealed carry, notified Yanez that he had a weapon and was licensed for it.
Reynolds recorded the aftermath in a graphic video she posted to Facebook Live. In the video, Castile is seen bleeding in the seat while Reynolds calmly talks to Yanez and asks why he shot Castile.
"The mere mention of a firearm alone doesn't justify the use of the deadly force," Choi said Wednesday. Choi said that experts consulted by his office determined that use of force was "not necessary... and was inconsistent with generally accepted police practices."
A summons was issued for Yanez, rather than a warrant, after the officer said he will turn himself in.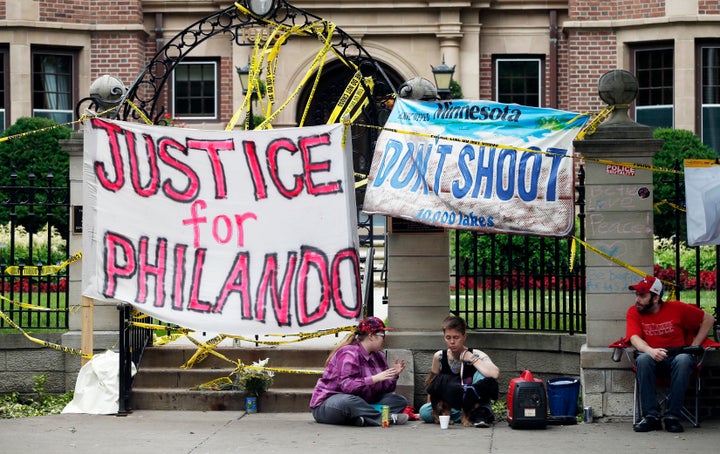 Castile was a longtime St. Paul Public Schools employee who in recent years had worked as a lunchroom supervisor for a St. Paul Montessori school. Family, friends and colleagues described Castile as a quiet but funny man who cherished his job. Parents from the J.J. Hill Montessori school told HuffPost in July that Castile was known to have memorized the specific food allergies of every student.
Though Castile had no record of felonies, he had previously been cited by police at least 31 times while driving, raising questions about racial profiling practices in the suburban St. Anthony Police Department.
Local residents said traffic stops of black motorists along the road where Castile was pulled over are disproportionately high compared to stops of white drivers.
Castile's death fueled days of intense protests in the Twin Cities and nationwide, and came just one day after the death of Alton Sterling in Baton Rouge, Louisiana ― another black man who was shot and killed by police.
In a surprisingly candid remark following Castile's death, Minnesota Gov. Mark Dayton (D) said Castile's race was likely a factor in the officer's decision to shoot.
"Would this have happened if the passengers were white? I don't think it would have," Dayton said in July. "All of us in Minnesota are forced to confront that this kind of racism exists."
Thomas Kelly, Yanez's lawyer, has insisted the shooting had nothing to do with race and had "everything to do with the presence of a gun."
Choi explained to reporters during Wednesday's press conference that his office opted to pursue a charge of second-degree manslaughter because it was the one most likely to stick.
"We can't and we don't charge people if we don't believe we can prove beyond a reasonable doubt," Choi said. A second-degree charge is defined by "culpable negligence" and an element of recklessness, he said.
If convicted on the manslaughter charge, Yanez would face up to 20 years in prison.
Philip Stinson, an associate professor of criminology at Ohio's Bowling Green State University, notes that an overwhelming majority of incidents where police kill a civilian don't result in charges.
Since the beginning of 2005, nearly 80 officers have been charged with murder or manslaughter resulting from police-involved shootings, according to data Stinson has compiled.
Of those officers, 27 have so far been convicted, with only one convicted of murder. A number of other cases are still pending and the rest have ended in non-convictions, either through acquittal or dismissal.
CORRECTION: This article originally identified Falcon Heights as a Minneapolis suburb. In fact, it is a suburb of Saint Paul.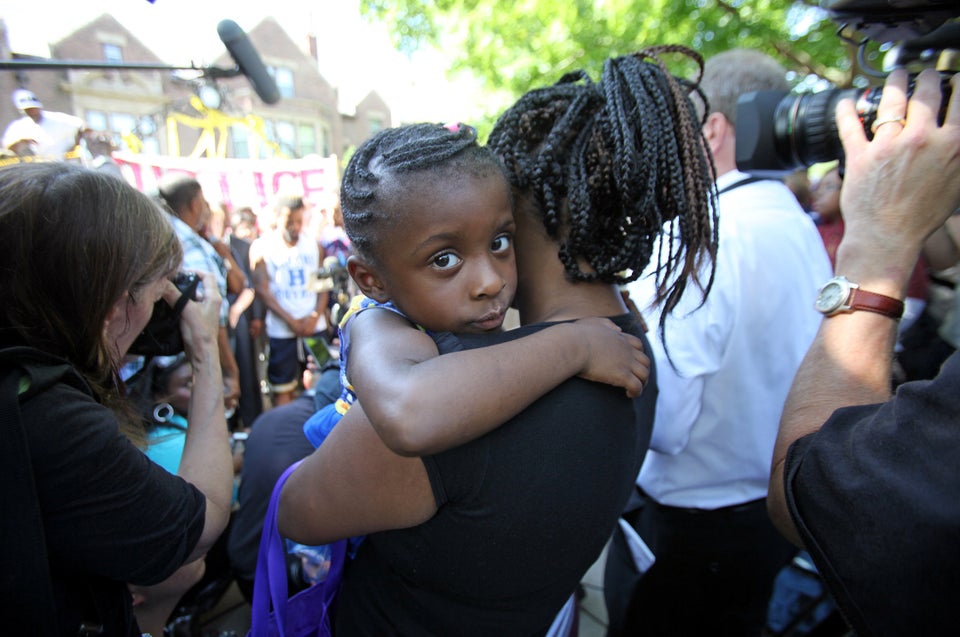 St. Paul Protesters Show Support For Philando Castile
Popular in the Community