The mother of Philando Castile, the black motorist who was shot and killed by a St. Anthony, Minnesota, police officer during a routine traffic stop last year, has reached a nearly $3 million settlement with the city, according to her attorneys.
"The parties moved expeditiously to resolve potential civil claims resulting from this tragedy in order to allow the process of healing to move forward for the Castile family, for the people of St. Anthony Village, and for all those impacted by the death of Philando Castile throughout the United States," the statement said.
"No amount of money could ever replace Philando. With resolution of the claims the family will continue to deal with their loss through the important work of the Philando Castile Relief Foundation."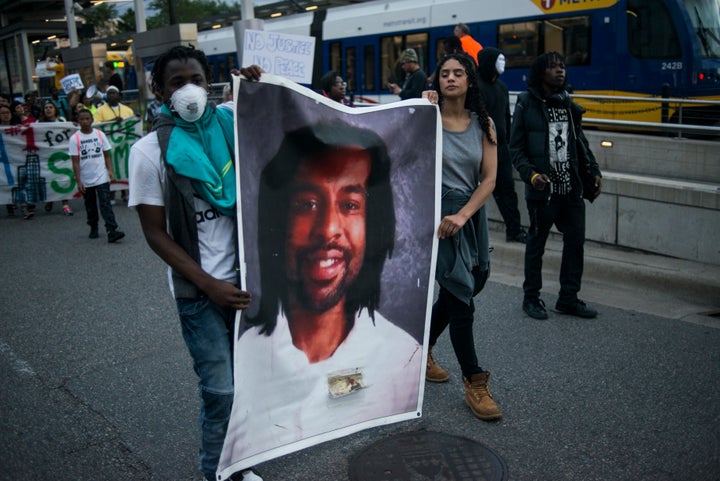 The city said the settlement would avoid a federal wrongful death lawsuit and that taxpayer money would not be used to fund it.
The announcement comes roughly a week after a jury found Jeronimo Yanez, the former St. Anthony Police Department officer who fatally shot Castile, not guilty of second-degree manslaughter. Yanez, who had been on leave and was asked to leave the city's police force following the verdict, claimed he shot the 32-year-old school cafeteria worker because he feared for his life.
Disturbing dashcam video released by law enforcement officials last week showed Castile clearly telling Yanez he was carrying a firearm. Yanez can be heard telling Castile to not pull out the gun to which Castile replied several times that he wasn't. Yanez then fatally shot Castile in the chest.
Castile's slaying was also captured on video by his girlfriend, Diamond Reynolds, and sparked weeks of protests across St. Paul and Minneapolis last year.
Last week, the family of Michael Brown, a black teenager whose fatal shooting by a white police officer in August 2014 also sparked large-scale protests, agreed on a settlement in a lawsuit against the city of Ferguson, Missouri.
Brown's parents will receive $1.5 million paid through the city's insurance company, an attorney representing Ferguson announced Friday. A grand jury decided in November 2014 not to indict Darren Wilson, the former Ferguson police officer who shot and killed the unarmed 18-year-old.
This article has been updated with more details about the settlement and video of the incident.
Popular in the Community