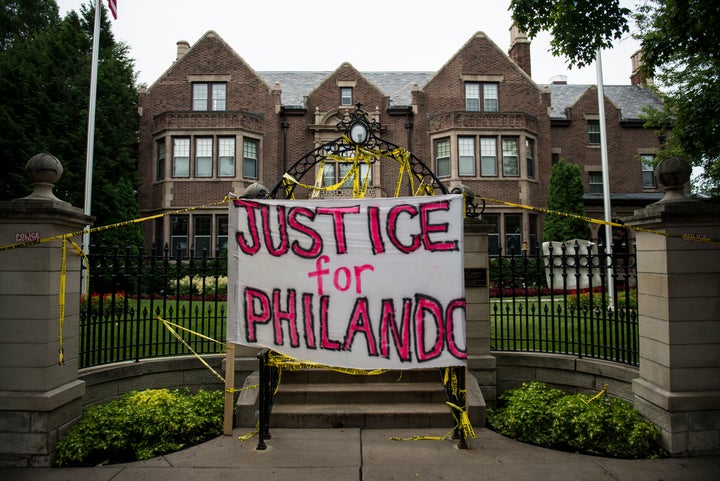 Here's what we know:
9:00 p.m.: Police pulled over Castile, his girlfriend, Diamond Reynolds, and Reynolds' daughter around this time. Reynolds says they were pulled over for having a tail light out.
Between 9:00 and 9:06 p.m.: Shots are fired by a police officer from St. Anthony, a nearby city.
9:12 p.m.: Reynolds is handcuffed, then placed in the back seat of a police cruiser approximately six minutes into the video.
9:37 p.m.: Castile is taken to Hennepin County Medical Center in Minneapolis, where he is pronounced dead.
12:45 a.m., Thursday: During a brief press conference, St. Anthony's interim Police Chief Jon Mangseth confirms shots were fired during a traffic stop, resulting in a death. Mangseth adds that a handgun was recovered at the scene, and the officer involved has been placed on paid leave, pending an investigation by the Minnesota Bureau of Criminal Apprehension.
10:20 a.m.: Minnesota Gov. Mark Dayton (D) says he's "shocked and horrified" by what occurred, and calls for a federal inquiry into the shooting by the U.S. Department of Justice.
Popular in the Community