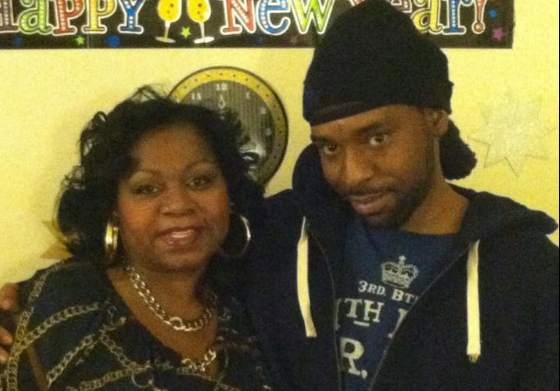 Details began to emerge on Thursday about the life of Philando Castile, the man who was fatally shot by a police officer in Falcon Heights, Minnesota, on Wednesday.
The 32-year-old was born in St. Louis but had moved as a boy, his aunt told the St. Louis Post-Dispatch.
"They took a very good person ― and everybody that knows my son knows that he is a laid-back, quiet individual that works hard every day, pays taxes, and comes home and plays video games. That's it," she said. "I know he didn't antagonize that officer in any way to make him feel like his life was in danger."
Castile said she had spoken with her son about the importance of complying with police, adding that he never would have done anything to jeopardize the lives of his girlfriend, Diamond Reynolds, and her daughter, who were with him when he was shot.
"The main thing I'm trying to tell you is we know black people have been getting killed, women, children, men ― and I always told him, whatever you do, when you get stopped by the police, comply. Comply, comply, comply," she said.
Clarence Castile told the Star-Tribune that his nephew had worked as a cafeteria supervisor at J.J. Hill Montessori School in St. Paul. He said that the last time he saw his nephew was at a family gathering on Mother's Day, when the two spoke about saving enough money for retirement.
"Kids loved him. He was smart, over-qualified. He was quiet, respectful, and kind."
Philando Castile had worked for the school system since 2002 at three different locations, St. Paul Public Schools said in a statement. He began at age 19 as a nutrition services assistant and was promoted to nutrition services supervisor in 2014. He was working in a public school over the summer.
"I am deeply sorry for his family and for their loss. He's worked in SPPS for many years and he graduated from our district, so he was one of our own," said SPPS Superintendent Valeria Silva.
As a nutrition services assistant, Castile was responsible for preparing food, keeping students safe, helping students make healthy food choices and making sure that the food facilities were safe and clean. Once he was promoted, his duties included training colleagues and developing relationships with school and district officials.
Castile was "quick to greet former coworkers with a smile and hug," said Toya Stewart Downey, a spokesperson for St. Paul Public Schools.
"Kids loved him. He was smart, over-qualified. He was quiet, respectful, and kind," she added. "I knew him as warm and funny; he called me his 'wing man.' He wore a shirt and tie to his supervisor interview and said his goal was to one day 'sit on the other side of this table.'"
Anna Garnaas, who teaches first-, second- and third-graders at J.J. Hill, described Castile as a "sweetheart," someone who was unbelievably patient and giving with the kids. If she forgot to order lunches for a class going on a field trip ― something she said that would have been a big problem in previous years ― Castile would take care of it without a problem.
When the PIN system that students used to buy lunch broke down occasionally, Garnaas said that Castile recorded each student's number by hand so that hungry kids didn't have to wait for the system to be fixed. If students couldn't remember their numbers, he would calmly them look up, no matter how many times he had done it before.
And sometimes when the teacher was running late, Castile would let her sneak in through the cafeteria door so she could beat her students upstairs.
Castile's laugh was so rich that when Garnaas got her own lunch, she would think of ways to make him laugh just so she could hear the sound.
On Thursday, Garnaas told her 10-year-old daughter, who attends J.J. Hill, that Castile had died. Her daughter said Castile's murder made her feel "scared" and "wonder about the kind of people that human beings are."
"This is someone who gave so much to so many children, and all the opportunities for him to give to enhance their life is now cut short because of what? Because his taillight was out," Garnaas said.
Castile also listed Target and the University of Minnesota as previous employers on his Facebook page. A spokesperson for the university said the school had no record of him working there.
Reynolds said the officer pulled them over for a broken taillight and shot Castile while he was reaching for his wallet. Castile had a concealed-carry permit and told the officer he was carrying a weapon, she said.
On Thursday, Reynolds released another video about the ordeal and said she never got a chance to say goodbye before Castile died.
The story has been updated with memories from Anna Garnaas, who teaches at the school where Philando Castile worked.
Popular in the Community