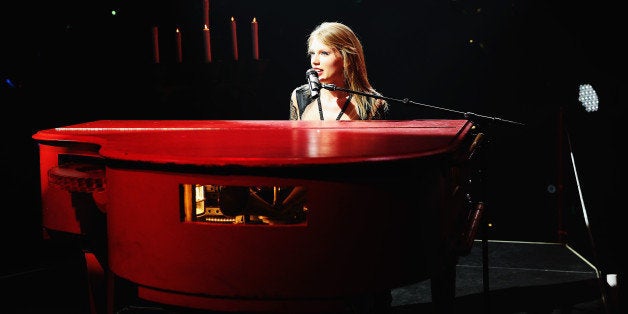 Though the vast majority of celebrities support various charities, Swift's philanthropy is a reflection of her daily work. Like a handful of other celebrities, Swift gives her talents, money and time to causes she cares about deeply.
These other stars working in entertainment also support causes related to their given professions.
Mariska Hargitay -- Joyful Heart Foundation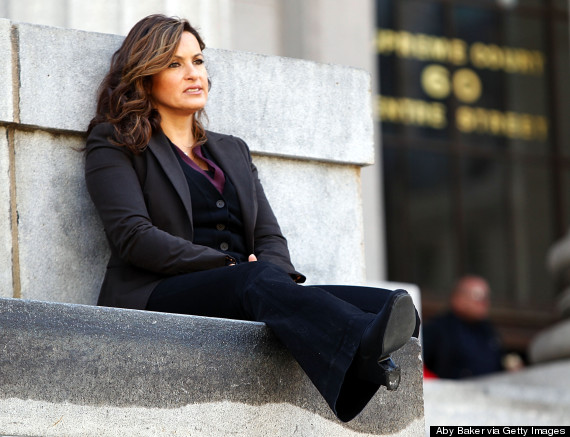 Known best as Detective Olivia Benson, Hargitay has spent nearly 15 years playing the good guy on "Law and Order: Special Victims Unit," putting (fictional) rapists and abusers behind bars. In 2004, she founded the Joyful Heart Foundation, which serves to help the survivors of child abuse, sexual assault, and domestic abuse rebuild and rediscover the joy in their lives.
Chuck Norris -- KickStart Kids Famous for his action-packed roles in films and television shows such as "The Expendables" and "Walker, Texas Ranger," Chuck Norris has used his love of martial arts to make a difference. In 1992, he started KickStart Kids, a foundation that seeks to keep middle school students in school and off the streets by cultivating strength, self-confidence, and perseverance through martial arts.
Judy Blume -- National Coalition Against Censorship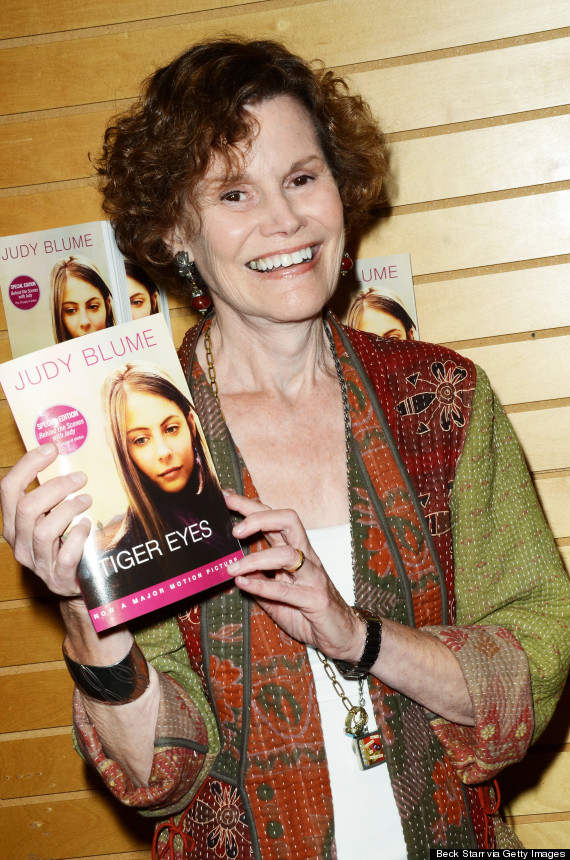 Many of Blume's more than 25 young-adult novels have come under harsh scrutiny for discussing mature themes and certain titles have even been banned in some schools across the country. Her books tackle tough subjects like sex, puberty, religion and divorce, and making them accessible to adolescents. She is a vocal free-speech advocate who sits on the Board of Directors of the National Coalition Against Censorship and encourages knowledge and open discussion.
Jimmy Buffet -- Save The Manatee Club Tropical crooner Jimmy Buffett has displayed a passion for the ocean through his many nautical themed songs as well as the books he has authored, like "The Jolly Mon" and "A Salty Piece of Land." In 1981, Buffett co-founded the Save The Manatee Club with former U.S. Senator Bob Graham. The charity seeks to protect manatees, an endangered species, as well as their marine habitat.
Lady Gaga -- Born This Way Foundation Lady Gaga has long been a pioneer of self-acceptance and tolerance, and time and time again she has used her music to spread a message of love. In 2011, she formed the Born This Way Foundation, which seeks to create a more accepting society where individuals feel comfortable expressing themselves. Gaga's foundation works in conjunction with the Berkman Center for Internet & Society at Harvard University, the John D. and Catherine T. MacArthur Foundation and the California Endowment to create safe and accepting communities.
Sting -- MusiCares, El Sistema, Musicians On Call, Society of Singers Sting is all about the music. The singer-songwriter has donated his time and money to many different music-related charities, including MusiCares; In Harmony Sistema England, a charity that spreads music and the values of Venezuela's El Sistema to English youth; Musicians on Call, an organization that provides patients in healthcare facilities with live and recorded music; and Society of Singers, a foundation that protects the health and welfare of professional singers around the globe.
REAL LIFE. REAL NEWS. REAL VOICES.
Help us tell more of the stories that matter from voices that too often remain unheard.
BEFORE YOU GO
PHOTO GALLERY
The Most Charitable Stars