While President Obama is calling for gun control in the US, business owner and philanthropist, Peter Thum is creating a little gun control of his own.
Many companies look for opportunities to make a difference in the world, be it by using recycled materials, hiring the homeless, or offering a "Pay it Forward" purchase. Thum is making a difference half way around the globe, one gun at a time.
Former founder of Ethos Water and director of the Starbucks Foundation launched Fonderie 47 in 2009. The companies mission was to reduce the number of assault rifles and other arms around the world.
Fonderie 47 recently partnered with CROSS pens to created a limited edition writing pen offering usable luxury with a social purpose. Each pen made (and there are only 47) represents a gun in Africa taken out of circulation.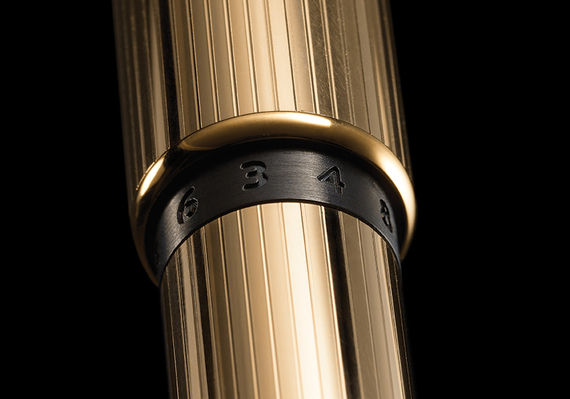 "We invested a lot of time in understanding each other and trying to create a concept that represented the CROSS brand and Fonderie 47's brand mission together as one in form and meaning" noted Thum.
The series' signature is a disk of blackened steel from a melted-down AK47, which is precision set in the cap and marked with the Fonderie 47 logo. Additionally, the center band that encircles its 18kt gold-filled barrel is inscribed with the serial number of the gun taken out of circulation to create it.
"In my humble opinion, the CROSS designers and engineers have done incredible work to re-fashion our AK47 gun steel into elegant components of these fine writing instruments" said Thum.
To date, Fonderie 47 has funded the destruction of over 50,000 assault rifles in war zones in Africa. Now THAT's making a difference!
Calling all HuffPost superfans!
Sign up for membership to become a founding member and help shape HuffPost's next chapter