The Carnegie Medal of Philanthropy recognizes those who, following in Andrew Carnegie's footsteps, aim to "do real and permanent good in this world." Carnegie's philosophy of giving was shaped by his life experiences. A poor immigrant who became a wealthy industrialist, he gave to causes and institutions that would allow others to achieve success and lead a more satisfying life. This year's medals, presented Oct. 17 on behalf of the family of Carnegie institutions, honor philanthropists who support education, science, entrepreneurship, and the arts ─ endeavors that stem from each individual's personal philosophy of giving, and that would resonate with Carnegie himself.
Her Highness Sheikha Moza bint Nasser
Qatar


Her Highness Sheikha Moza bint Nasser is a driving force behind education and social reforms in her country, with a particular focus on the education of women and girls. She spearheads projects promoting peace and human development throughout the world. Her philanthropic values are most evident in the major reforms of Qatar's public schools and healthcare system that she has overseen. Sheikha Moza has launched multiple projects including the International Fund for Higher Education in Iraq, the Silatech initiative to address the growing challenge of youth employment in the Middle East and North Africa, and Education Above All, a policy research and advocacy organization concerned with protecting the right to education in conflict-affected areas. She has played an active role with the United Nations for many years, focusing on the achievement of universal primary education, among other goals.
Sir Tom Hunter
Scotland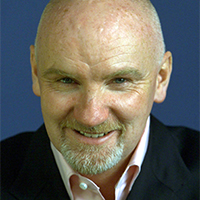 Sir Tom Hunter, a passionate advocate of "giving back," has long championed the cause of philanthropy in Europe. The son of a local shop owner, he grew his first business, selling sports shoes from the back of a van, into Europe's largest independent sports retailer. After selling the company, he and his wife, Lady Marion Hunter, established The Hunter Foundation. At the core of their philanthropy are two key principles: philanthropy is not a substitute for government investment, and the poorest of the poor require a hand up, not a handout. The foundation invests in government-partnered enterprise and entrepreneurial initiatives and supports research and teaching of entrepreneurship. It has also underwritten large-scale campaigns on global issues, including Make Poverty History and the related Live 8 concerts.
 
Dr. James H. Simons and Dr. Marilyn H. Simons
United States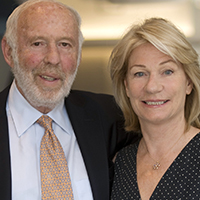 The Simons Foundation is dedicated to promoting a deeper understanding of our world. Led by Jim Simons, chairman, and Marilyn Simons, president, the foundation sponsors programs designed to advance the frontiers of research in mathematics and the basic sciences, as well as research on the causes of autism. James Simons was chairman of the Mathematics Department at the State University of New York at Stony Brook before founding the quantitative investment firm Renaissance Technologies LLC, serving as its CEO for over thirty years. He also founded Math for America, a nonprofit that works to improve math education in the public schools. Marilyn Simons is vice chair of the board of Cold Spring Harbor Laboratory and is involved in improving academic options for children with special needs and youth in underserved communities.
Dr. Dmitry Borisovich Zimin
Russia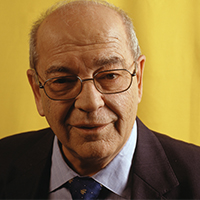 Scientist, inventor, and entrepreneur Dmitry Zimin founded the Dynasty Foundation in 2002 in the belief that young people engaged in scientific research can change the world for the better. The foundation's mission is to foster interest in and respect for science, and to enlarge its role in society. The first private nonprofit foundation dedicated to science and education in modern Russia, it seeks out, supports, and creates opportunities for talented people to pursue work in both the natural and social sciences. Dr. Zimin is the founder and honorary president of the joint stock Company VimpelCom (the Beeline cell phone network) the first Russian Federation company to be listed on the New York Stock Exchange. A graduate of the Moscow Aviation Institute, he held leadership positions in one of the USSR's military-industrial institutes for 35 years.
Dame Janet Wolfson de Botton on behalf of the Wolfson Family
England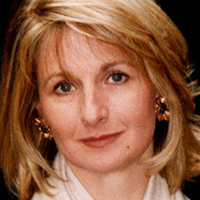 Dame Janet Wolfson de Botton is Chairman of the Wolfson Foundation, established by her father and grandparents in 1955. The overarching theme among programs supported by the foundation is the promotion of excellence in the fields of science and medicine, health, education, and the arts and humanities. Programs are chosen based on peer review. Dame Janet, an expert in and collector of contemporary art, donated 60 works of art to Tate--a gift that has been described as being crucial to the development of Tate Modern, Britain's national gallery of international modern art. Dame Janet has been a director of Christie's and a trustee of Tate, and is the chairman of council for Tate Modern.