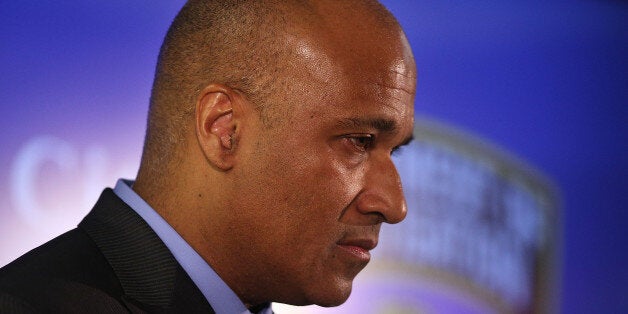 NEW YORK -- NYPD Inspector General Philip Eure started his job last week. He already has a big pile of homework.
On Monday, a coalition of groups that were instrumental in curbing the widespread use of stop-and-frisk -- and in creating Eure's job -- published a report laying out an agenda for the NYPD's first inspector general. Mayor Bill de Blasio appointed Eure in March, after a bill passed last August created the NYPD watchdog position.
Communities United for Police Reform has a long wish list: The group would like Eure to stop discriminatory marijuana arrests, curb the use of excessive force, end surveillance of Muslims, and improve how the NYPD treats gay New Yorkers.
"We think it's really important to hear from advocates -- especially the ones that helped create the office of the Inspector General -- to hear what the issues are," CPR steering committee member Monifa Bandele told The Huffington Post. "This report is a way to launch into a deeper conversation about the things we want addressed."
Those things include the NYPD's continued practice of arresting of New Yorkers for low-level marijuana possession. The city is on track to reach 28,000 low-level marijuana arrests in 2014, the same number as last year. In 2013, 85 percent of those arrested for marijuana possession were black or Latino.
"Marijuana arrests are an important example of the continued problem of racially discriminatory stops and unlawful searches," the report reads.
During the course of a stop and frisk, the report says, cops conduct "unlawful searches" to bring marijuana into "plain view." Once in plain view, the individual can be charged with a misdemeanor instead of a violation, which can mean jail time and a criminal record.
CPR says the inspector general needs to conduct an analysis of "the discretion afforded to officers and other NYPD personnel" when it comes to making a marijuana arrest.
According to the report, these incidents often go unpunished. "The NYPD's so-called 'blue wall of silence' and reported retaliation against internal whistleblowers also hinder efforts to report fellow officers for misconduct within the Department," the report reads.
According to the CPR report, this problem is especially serious when it comes to police incidents that result in death. Twenty-one people were shot and killed by NYPD officers in 2012, according to the CPR report (though the NYPD's 2012 Annual Firearms Discharge Report put the number at 16).
"In many cases where New Yorkers have lost loved ones in police incidents, there is no confidence amongst communities that there is an impartial internal or external review of police actions and conduct," the report says.
The CPR wants Eure to investigate any policies the NYPD has on the use of force, as well as review the demographics of those either killed by the NYPD or who complain of excessive force.
The NYPD disbanded a unit in April that compiled demographic information on New York Muslims. But members of that faith still have surveillance on their mind: As the report points out, the Demographics Unit was only one part of the NYPD's wide-ranging surveillance program as detailed in a series of Associated Press articles.
"There is no clear indication that the practice of blanket and discriminatory surveillance of Muslim communities has been curbed or ended," the report states.
Just last month, The New York Times revealed that a secret unit targeted Muslims in police custody to be turned into informants. Police Commissioner Bill Bratton defended the unit, and de Blasio dodged an opportunity to criticize it. In court, meanwhile, the city continues to take a hard line against plaintiffs in a lawsuit against the force's Muslim surveillance program.
CPR called on Eure to investigate the informant program, as well as "terrorism enterprise investigations" that targeted entire mosques under former Police Commissioner Ray Kelly.
Before You Go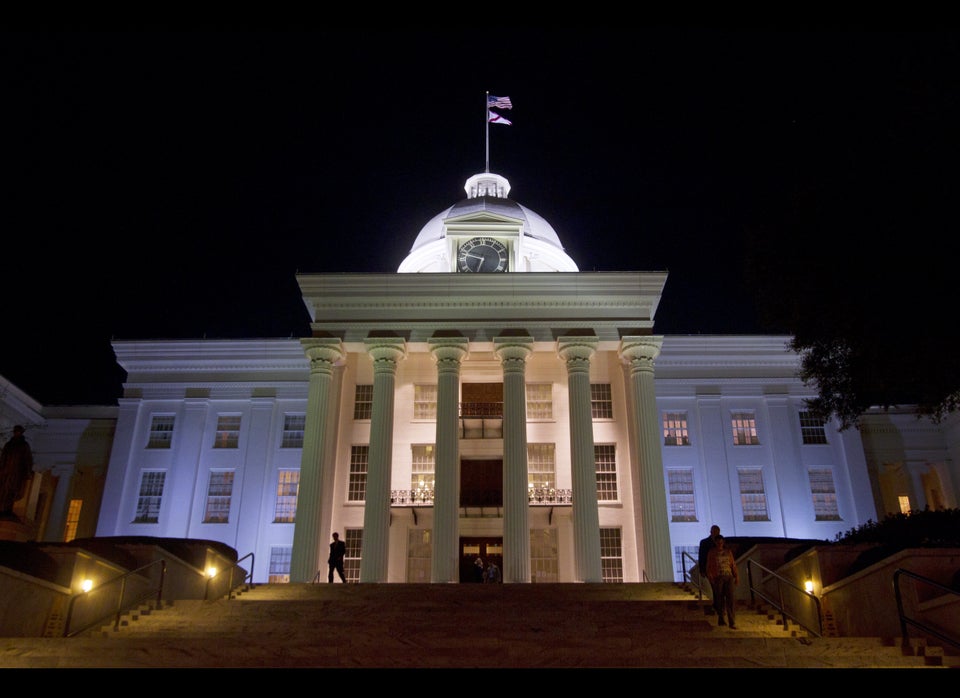 U.S. State Capitol Buildings
Popular in the Community