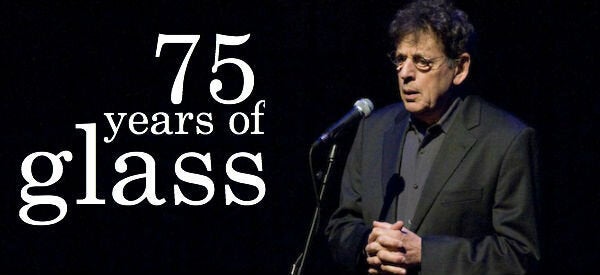 When Philip Glass looks out from the stage this evening at Carnegie Hall, he will see the same audience he's always seen. Unlike most performers of his artistic rank, the composer has remained immune to an aging audience, keeping new generations as engaged as ones previous, and gaining relevance with each passing decade.
The U.S. premiere of Glass' "Symphony No. 9" will reach ears stateside for the first time Tuesday night, on Glass' 75 birthday. It's the latest from a composer whose works have flooded in unabated for decades (we're just hearing the Ninth Symphony now, but Glass has already finished the Tenth). Running through Glass' career trajectory can be daunting -- a true Glass completist would have to cross cultural lines that are usually not asked of a fan of any ilk, from opera, symphony, and dance over to theater, film and spoken word. His collaborators -- Allen Ginsberg, David Byrne, Lou Reed, Errol Morris, Woody Allen, Twyla Tharp, Aphex Twin, his cousin Ira of "This American Life" -- add more subgenres to navigate. But when you peer closely, there's a social bent to many of his works that offer a more maneuverable entry point.
The social constructs Glass burrows into are the ones we perpetually live in. "Satyagraha" linked Gandhi's non-violence to the civil disobedience of Martin Luther King, which today reverbs through the Occupy movement; "Waiting for the Barbarians" recontexualizes J.M. Coetzee's book as a political opera pointed at the War in Iraq; and "Koyaanisqatsi"'s prescient observations of technology are arguably more telling today. Over the years, Glass' work has been as full of recurring themes as it is of his famously recurring notes.
Glass, who was first exposed to Tibetan culture in the 60s, has been involved with the Tibet House since its inception, as an honorary founder and musical curator for their annual benefit. The center was founded by Robert Thurman in 1987 with no political ties, its locations worldwide standing as unmoving reminders of Tibet's culture. The lineup at the benefit this year, like all years, is as representative of different age groups as Glass' own audience is -- Sufjan Stevens, REM, Vampire Weekend, Patti Smith and Ginsberg have all passed through. This year, Lou Reed, Dechen Shak-Dagsay, Laurie Anderson, Rahzel, Antony, Stephin Merritt and James Blake, will take the stage alongside Glass.
In advance of the Tibet House concert, a gravelly-voiced, fast-talking Glass spoke to The Huffington Post about Tibet's struggle to keeps its culture alive, the role of music in protest movements and whether he fancies himself an activist.
How did you first get involved in Tibet's cause more generally, and the Tibet House specifically?
I happened to be in India in the 60s when there were still quite a few refugees from Tibet. I had no idea, like most people had no idea, that there had been a takeover by their giant neighbor China. In a 20-year period, let's say from the late 60s to the late 80s, people became interested in Tibet, and many started to know where Tibet was, many people who couldn't even find it on a map. Part of the difficulty was, Tibet had been isolated for so long through its own inclination to be a separate part of the world, they simply were in this fortress called the Himalayas and no one got up there. And when they did get up there, they sent them back. They liked being alone. They had no international problems. Then they reached a point when the international problems became irresistible, and they had to deal with it. There will never be a wholesale return to Tibet. Even if Tibet regained its independence, you know, I think China would have to fall apart first, and it might -- the Ottoman empire fell apart. It's just a question of time. But in the meantime, we now see the culture of Tibet as a priceless treasure, something worth saving. And the culture, it's blending in with American culture in a curious way. It's amazing, isn't it? This is an amazing country.
It is pretty amazing when you think about it.
It is amazing. You have Buddhists from all parts of the world, you have Christians, and we get along pretty well. When you take a train, just look who's on the subway. It's like a little microcosm of the United Nations. We can prove to people that you can live with each other. It doesn't have to be Sunnis and Shiites murdering each other.
Apart from the Tibet concert, this year is a big year for you, what with your 75th birthday and a full slate of performances. How did you chose the moments in your career to revisit this year?
Well, I didn't choose it. All my friends and the people I work with chose it for me -- they said, there's going to be a party, there's going to be a concert, blah blah blah. And I said, "Well wait a second," and they said, "No wait a second, this is gonna happen, we're celebrating this, and you're going to be there." And I said, "OK!" So it's no coincidence that they chose the date of my birthday to play Carnegie Hall, which is kind of, kind of great actually, isn't it?
It is great! You've managed to maintain a young audience through the years. Is the audience something you think about when you take on new projects, reaching a range of people through different mediums?
I now play maybe 40 or 50 concerts a year, so I see the audience all the time. It's interesting because usually the audience is the age of the performer. That hasn't happened in my case. I'm not quite sure why. It might be the kind of topics that show up that people are interested in. "Satyagraha" a lot of young people know about, it's a story about Gandhi, and it fits right into what's happening on the streets of New York. The things I'm thinking about seem to be shared by other people, young people. But I was just being who I was, and people continue to come, so, I had no strategy except to not be affiliated with any school and to be independent as a musician and composer without needing permissions from a lot of people. I've never done that.
You've said that calling classical music "classical" sounds like something you're talking about a long time ago. How would you classify it?
I never use the word really. With classical you're really talking about the early 19th century/late 18th century music, and certainly we don't like that. I call it concert music, because that's the virtue of what it is. I think most of us have a lazy definition of it. But we're kind of used to that. These are the potholes in the road that we walk around.
Out of everything you've written, is there one work that's stayed with you more than the others?
"Satyagraha" and "Koyaanisqatsi" were written about the same time, 1979, almost the same year, and they have become very durable.
Speaking of "Satyagraha," what was it like participating in the Occupy Wall Street protests?
I liked it, I liked the people. We've haven't seen this since the Vietnam War years -- there was a whole generation playing video games when we should have been on the streets. It reminded me of the type of active participation that goes beyond going out and voting on one day of the year. And some people don't like it when the Occupiers show up on Wall Street and give their speeches, some people get very angry. We're talking about free speech and free assembly -- if we don't have that, what are we? There is a strong element in our country that wants to shut down free speech and free assembly, and it's alarmist. It's very un-American, and they claim to be the patriots. But what are you going to do? I think that what they're doing is the right thing -- it was right when it was the 70s, it was right in the 60s, it's always right. That's what we need. So I was fortunate to be able to be part of that.
Do you think music can play a functional role in protest movements?
Clearly it does. Go back to the Civil War, "Hard Times." Music has been one way we focus our speech, one way we focus our minds and our bodies. Music is wonderful that way. It can be music that we sing to, music that we walk to, music that we cry to and music we rejoice to. It's one of the most eloquent expressions of human expression that we have.
How do you approach your more social and political works?
I'm not a professional activist, but I participate in the things that are around me. The musical productions, like the Civil War opera, "Appomattox," the opera about nonviolence, those are things I feel a very active participant in, completely. Especially the operas, or whatever my projects were -- I started them, got people involved in them, and I've seen them through. Some of them have gone on for 30 years. So I say I'm not an activist, but when I look at it, I've freely included social issues, and since I'm not just a concert composer -- I write for theater, I write for dance, I write for film -- that's when the subject matter can enter into a work. A symphony might be too abstract to convey that in a detail and direct way, but an opera or a play? Oh yeah, you definitely can.
Click here for ticket information for the Tibet House benefit.
Take a spin through a selection of Glass' more socially-inclined works: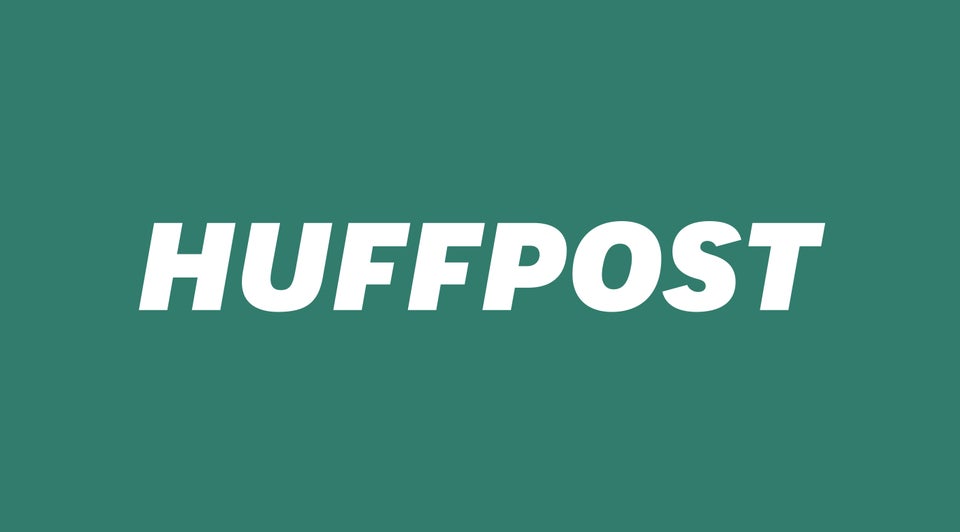 Popular in the Community