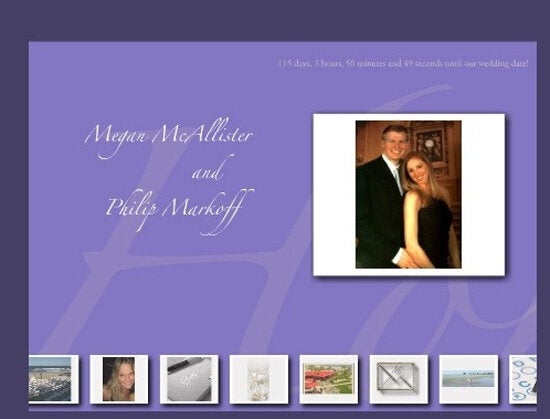 UPDATE: Markoff Held Without bail...


AP: Prosecutors said Tuesday they found a semiautomatic weapon at the home of a Boston medical student who has been ordered held without bail on charges he shot to death a masseuse - Julissa Brisman - he had lured to a hotel through Craigslist. Philip Markoff said nothing during the brief hearing in Boston Municipal Court.

Authorities said they followed a computer trail to Markoff, linking an account used to set up appointments on Craigslist with two women who were attacked to his address in Quincy.

Below is video of Markoff in court:
Tuesday news reports on Markoff expressed surprise over the arrest of such a 'clean cut' looking young man who had his whole future, including a wedding this summer, to look forward to. The Boston Herald even referred to Markoff's "Brad Pitt smile."

Who is Markoff? We've pieced together numerous clips including the alleged killer's wedding website to give you an idea of who this possible killer is.

Markoff is originally from upstate New York and lives in Quincy, just south of Boston. A Facebook profile matching Markoff's identity, including his photograph, lists him as a 2007 graduate of State University of New York-Albany and in the 2011 class at BU.

A Boston University spokeswoman told Boston radio station WBZ-AM that Markoff had been suspended from the medical school after his arrest.
He is supposed to marry Megan McAllister. True Crime Report has more on how she met Markoff:
Phil Markoff and his fiancee met in undergrad at the University of Albany in New York. According to their site, she was a senior at the time and Markoff was a sophomore. The couple volunteered together at a nearby medical center, doing scut work in the Emergency Room. Their first date was on November 11, 2005. They were engaged in May, 2008 and were set to be married on August 14 this year on the beach next to McLoone's Pier House in Long Branch, NJ.
See a slideshow from Markoff and McAllister wedding website "megan-philip.com":
"Unfortunately, you were given wrong information as was the public," McAllister wrote to ABC News in an e-mail. "All I have to say to you is Philip is a beautiful person inside and out and could not hurt a fly! A police officer in Boston (or many) is trying to make big bucks by selling this false story to the TV stations. What else is new?? Philip is an intelligent man who is just trying to live his life so if you could leave us alone we would greatly appreciate it. We expect to marry in August and share and wonderful, meaningful life together."
Related
Popular in the Community