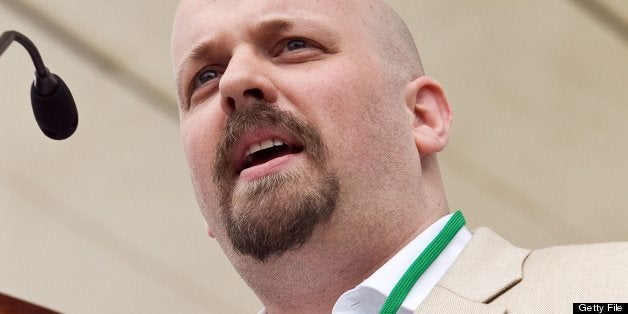 Approval of the Keystone XL pipeline could spark an "incredibly negative" reaction from voters and President Barack Obama's big donors, Greenpeace USA Executive Director Philip Radford said Wednesday.
Radford told SiriusXM's Ari Rabin-Havt, "It would also affect Hilary Clinton if she ran for office, because she was positioned to rubber-stamp the Keystone pipeline."
"I think she would become 'Keystone Clinton,'" he added.
Current Secretary of State John Kerry will now offer the final recommendation to Obama. Discounting Republicans' arguments that the pipeline would be a "big jobs generator," Obama recently told The New York Times he will evaluate TransCanada's project based on its likely contribution to greenhouse gas emissions.
Listen to the clip below:
Related
Before You Go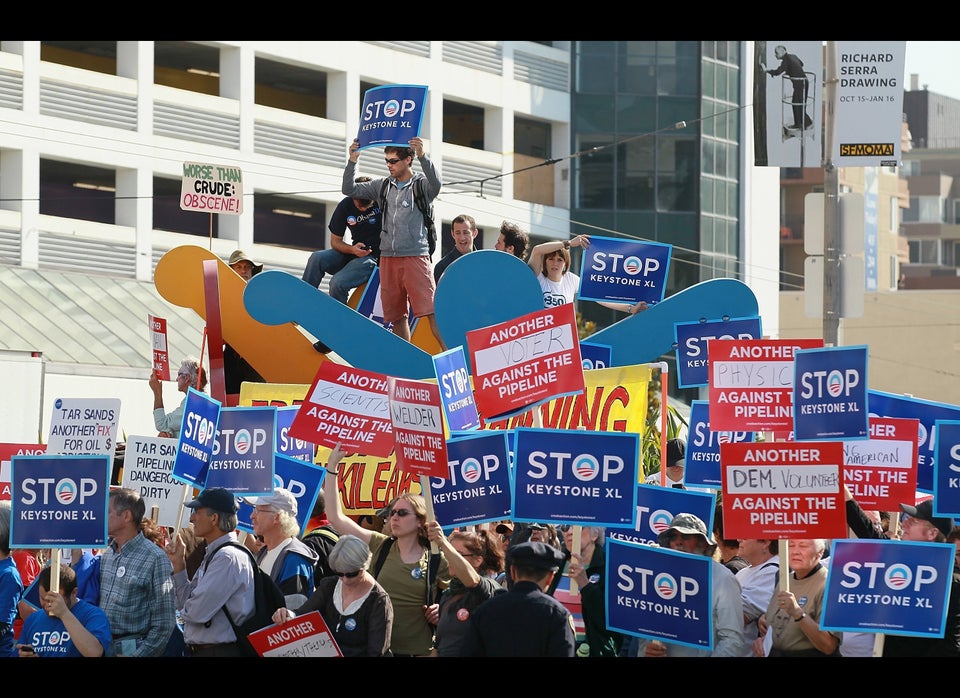 Keystone XL Protests
Popular in the Community