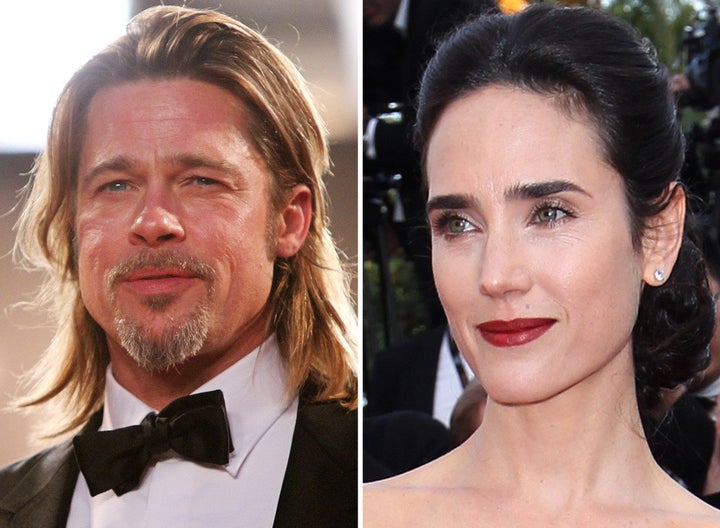 It's finally, really happening.
Philip Roth's 1997 Pulitzer Prize-winning novel "American Pastoral," often considered the 79-year-old legend's masterpiece, is being made into a movie. After years of dithering by various Hollywood executives who'd purchased the adaptation rights, it's now in the capable hands of producer Tom Rosenberg, the head of production company Lakeshore Entertainment, who won a Best Picture Oscar for "Million Dollar Baby." When it's released -- hopefully in fall of 2013, Rosenberg told the Huffington Post -- it'll be the third Philip Roth novel he's brought to the big screen.
We Roth fans should be excited right now. But it's hard not to feel some trepidation.
Rosenberg's other two Roth adaptations were mixed successes at best. The first, "The Human Stain," was widely criticized for its dicey casting -- people were upset to learn that Anthony Hopkins was playing protagonist Coleman Silk, a professor nursing tortured feelings about his African-American heritage. Critics liked the second, "Elegy," an adaptation of the Roth novella "The Dying Animal" starring Penelope Cruz and Sir Ben Kingsley, somewhat more, but it made less than $4 million at the box office.
Let's hope the third time will be the charm, because "American Pastoral" is a really, really good book. It's on Time magazine's list of the 100 best novels published since 1923 for a reason. There's something about its plot -- the story of Seymour "The Swede" Levov, whose idyllic life in a posh suburb in northern New Jersey is shattered by a (spoiler alert!) shocking act of terrorism -- that makes people feel protective of it.
Thankfully, Rosenberg is one of those people. "You get a certain attachment to things that you feel compelled to finish," he said. "And this is one of them. It's not his trilogy, but it's sort of my Roth trilogy, that I want to complete." But to nail this adaptation, Rosenberg, director Fisher Stevens and screenwriter John Romero ("The Lincoln Lawyer") will have to get the cast and setting right.
HuffPost Entertainment spoke with Rosenberg and director Fisher Stevens on the phone about their plans. They were pretty tight-lipped on specifics -- casting is only just beginning -- but we got a couple of clues. So with the help of our trusty copy of "American Pastoral," we're making some educated guesses about where they'll film the movie and who could play the lead characters of the Swede, his beautiful wife Dawn and his troubled daughter Merry.
Seymour Levov was the athletic superstar of his largely Jewish community; he's dubbed "the Swede" on account of his blonde hair, blue eyes and angular bone structure. After a stint in the army, he marries a shiksa beauty queen, pilots his father's glove business to prosperity and seems to lead a perfect life. But his peaceful existence is shattered when (spoiler alert!) Merry commits a shocking act of terrorism -- forcing him to confront agony using the limited emotional resources of someone who's only ever known victory. It's a juicy role for a good-looking, fair-haired actor who's between the ages of, say, 35 and 50 -- Stevens said he doesn't even need to be Jewish, so these guys may fit the bill:
PHOTO GALLERY
Seymour "Swede" Levov
Like her husband, brown-haired, blue-eyed Dawn peaked early: she was crowned Miss New Jersey in 1949 at the age of 22. She remains beautiful into middle age -- but after Merry's break with the family, she collapses emotionally, drifting in and out of psychiatric hospitals for years. Stevens told the Huffington Post that he had someone specific in mind for Dawn -- but he wouldn't say whom. Could it be one of these five?
PHOTO GALLERY
Dawn Dwyer Levov
"American Pastoral" is self-consciously modeled on Milton's "Paradise Lost" -- and if the Swede and Dawn are Adam and Eve, their daughter Merry is Satan. She's scarred, as a child, by a debilitating stutter and two imperious and intimidatingly attractive parents -- leading her, as a teenager, to seek brutal solace in political extremism. Stevens said, "A lot of the movie rests on that performance. We don't need a star for that role, so it's a matter of the best performance." One stumbling block may be her physical appearance: in the novel, her weight fluctuates wildly, and she grows up from age 11 to her mid-20s. So there's a good chance Stevens and Rosenberg will cast a complete newcomer -- but if they decide to go with someone more established, here are some possibilities:
PHOTO GALLERY
Merry Levov
Newark acts as a something like another major character in the novel -- Roth is fascinated by the ways it changed between the 50s, when he and the Swede grew up there, and the present. Rosenberg said, "We're talking about Newark in the 50s, 60s and 70s. It doesn't look the same now, and New Jersey's not very hospitable to film productions." But he said there are "many Midwestern and Eastern industrial-type cities" that would serve as adequate proxies. It would also be helpful for the lucky Rust Belt city to be close to a posh suburb that could stand in for Old Rimrock, the fictional town where the Swede lives with Dawn and Merry.
Here are some possibilities for cities
PHOTO GALLERY
Newark & Old Rimrock
Calling all HuffPost superfans!
Sign up for membership to become a founding member and help shape HuffPost's next chapter
BEFORE YOU GO