The award-winning actor from "Capote" and "The Master" is known to walk the streets of New York City from time to time. He lives there, after all, and has a vibrant career on Broadway. But we love seeing stars in their natural habitats, particularly if their activities mirror our own. And these photos of Philip Seymour Hoffman taking a stroll with his headphones is case in point.
Snapped today (Oct. 8) in NYC, these photos show the everyday Hoffman, sporting a windbreaker, cap and messenger bag. He hasn't quite gotten to plugging those headphones into his phone, but we wonder what he's getting ready to listen to. Beethoven? AC/DC? Arcade Fire?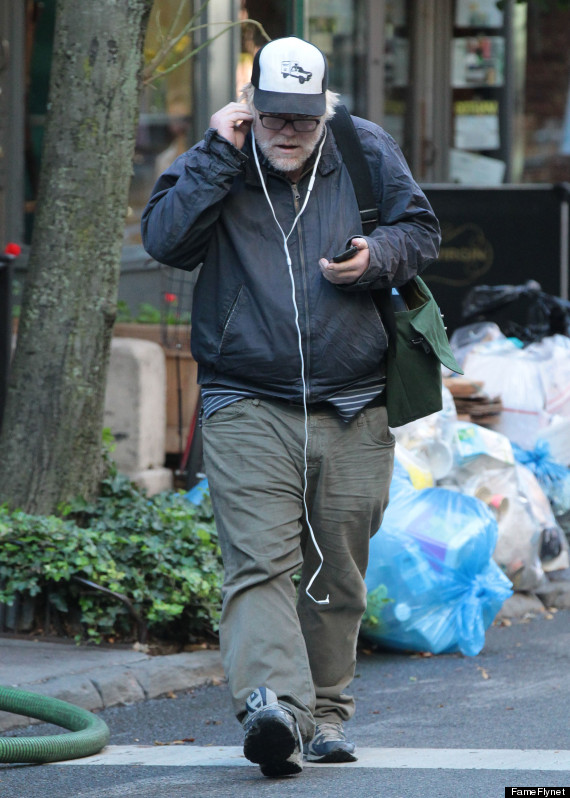 The actor is currently working on the next two "Hunger Games" films, as well as an upcoming drama co-starring Christina Hendricks, called "God's Pocket." On top of that, Hoffman just finished up directing the off-Broadway play "A Family For All Occasions," which ran earlier this year. Between his busy career and his three children, it's nice to see Hoffman still has time to catch some tunes, even if just on the way to a shoot or picking his kids up from school.
And seriously, what's he listening to?!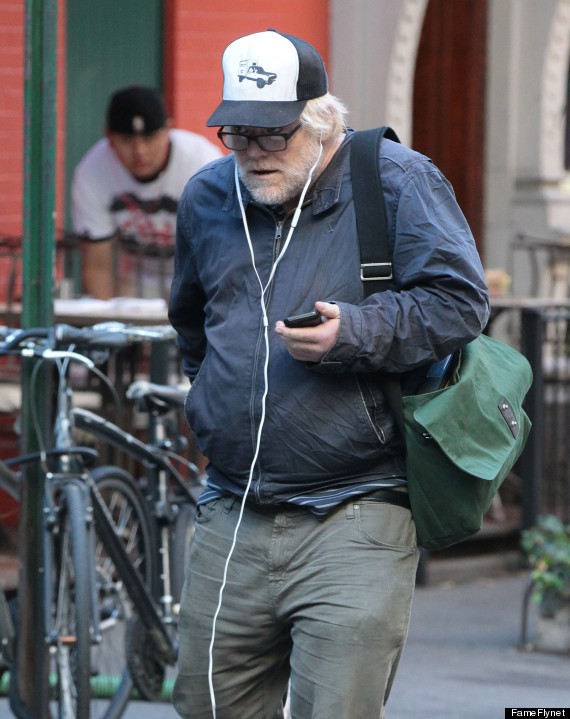 Before You Go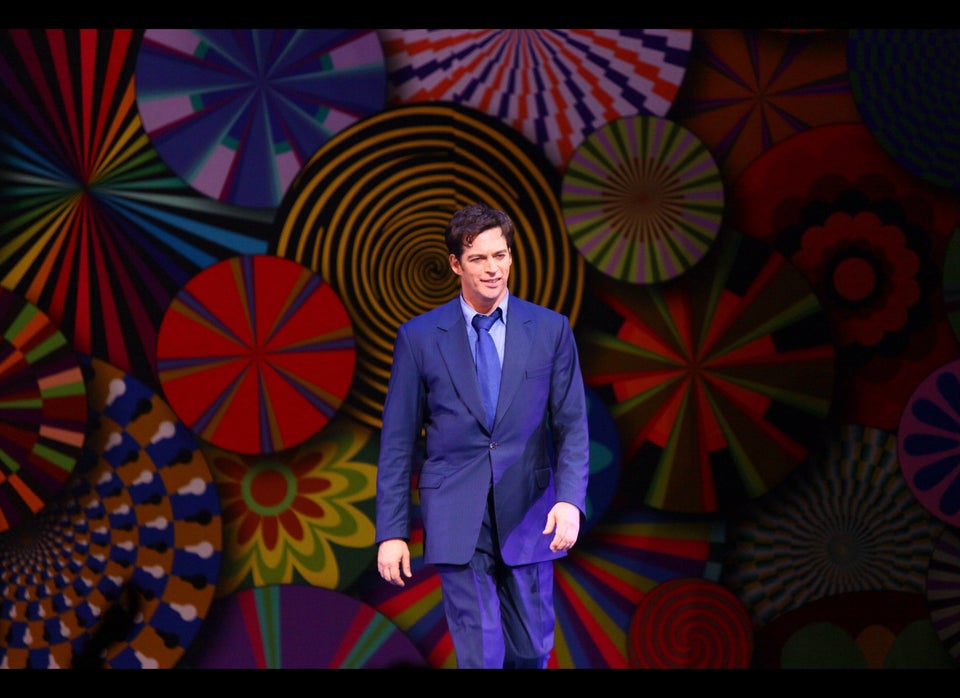 Celebrities On Broadway 2011
Popular in the Community