Aol's BeOn group creates custom editorial content that is sponsored by marketing partners. The sponsoring partners do not exert editorial influence over the content, but may be organically integrated within content in an authentic manner that does not impact editorial integrity.
Philip and Holly Tabor run a thriving fitness center in Cary, N.C., but when the couple found out their friends were in need, they proved that strength goes far beyond the gym.
The Tabors met Bryce and Jessi Stephenson through their fitness community and quickly became friends and neighbors. The Stephensons soon learned they were going to have a baby, but at their 20-week ultrasound they found out that their unborn son had a cleft lip and a possible cleft palate.
"Being a father myself, I just couldn't imagine going through that experience and knowing the long road that they would have," Philip said of the Stephensons' ordeal. "By the time the whole thing was done, just after the first two surgeries, out-of-pocket expenses would be $15,000."
Philip immediate went into action. With the help of neighboring gyms, he set up a "row-a-thon" in which people would row on machines non-stop from 7 p.m. to 1 a.m. Over 16 teams registered, and one night the event raised over $10,000. That money, along with another online fund for the Stephensons, totaled nearly $15,000, which covered the family's initial out-of-pocket expenses.
"I just want to help people," Holly explained. "I want to help transform people's lives. I think we showed people that getting behind an idea only takes passion in order to make it come to life."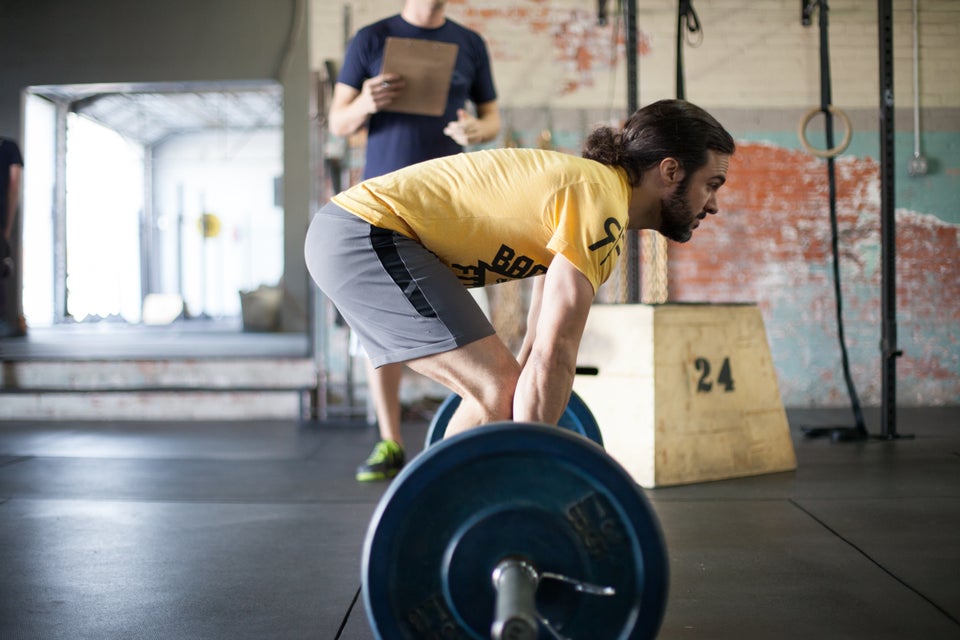 12 CrossFit Workouts Anyone Can Do