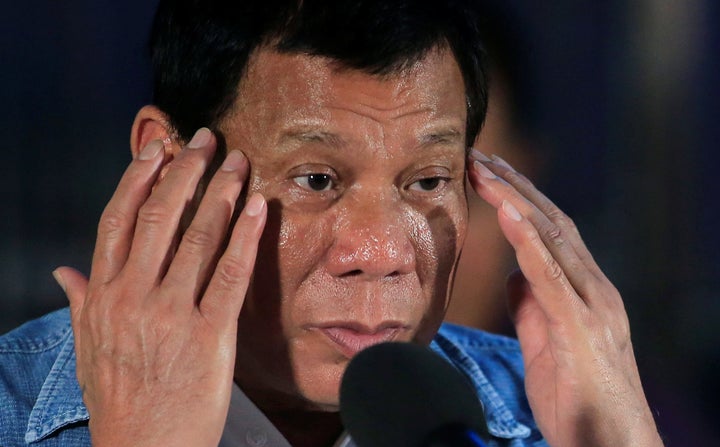 In his latest repugnant remarks about sexual assault, Philippine President Rodrigo Duterte reportedly quipped that he might congratulate rapists for "having the balls" to commit a crime that's potentially punishable by execution.
Speaking to Filipino diplomats on Friday in his hometown of Davao, where he served as mayor for a total of more than two decades, Duterte addressed the issue of drug-related crimes, including rape.
The 72-year-old's comments about rape are disturbing, but far from uncharacteristic.
While campaigning for the presidency in April 2016, Duterte made horrific remarks about an Australian missionary who was gang-raped and murdered during a 1989 prison riot in Davao, while he served as mayor.
"I saw her face and I thought: Son of a bitch. What a pity ... they raped her, they all lined up. I was mad she was raped but she was so beautiful. I thought, the mayor should have been first," he said, later telling critics that his words were not meant as a joke and refusing to apologize.
And when Duterte's own daughter publicly announced last year that she was a victim of rape, he reportedly dismissed her claim by calling her a "drama queen."
Related
Popular in the Community