This video shows the terrifying moment a powerful earthquake rocked the sea floor below a group of divers who were exploring the ocean.
Diver Jan Paul Rodriguez captured on camera the force of the magnitude 5.7 earthquake striking as they were nearly 60 feet deep in waters off the coast of Mabini in the Batangas province.
"It felt like there was a huge propeller of a big boat turning around directly above us,"Rodriguez told Newsflare.
"We heard underwater the trembling of rocks under the ground and we felt the shock wave," he added. "It hurt our ears, feeling heavy breathing and sudden changes in pressure."
The video above shows the sea floor appearing to rumble below the divers, stirring the sand and marine life into a haze.
"The seabed pumped up and down immediately followed by a strong shaking of the ground and the small rocks falling," Rodriguez said.
When the tremors stopped, Rodriguez' dive leader aborted the dive and the group returned to ocean's surface. No one in the group was seriously injured.
Related
Before You Go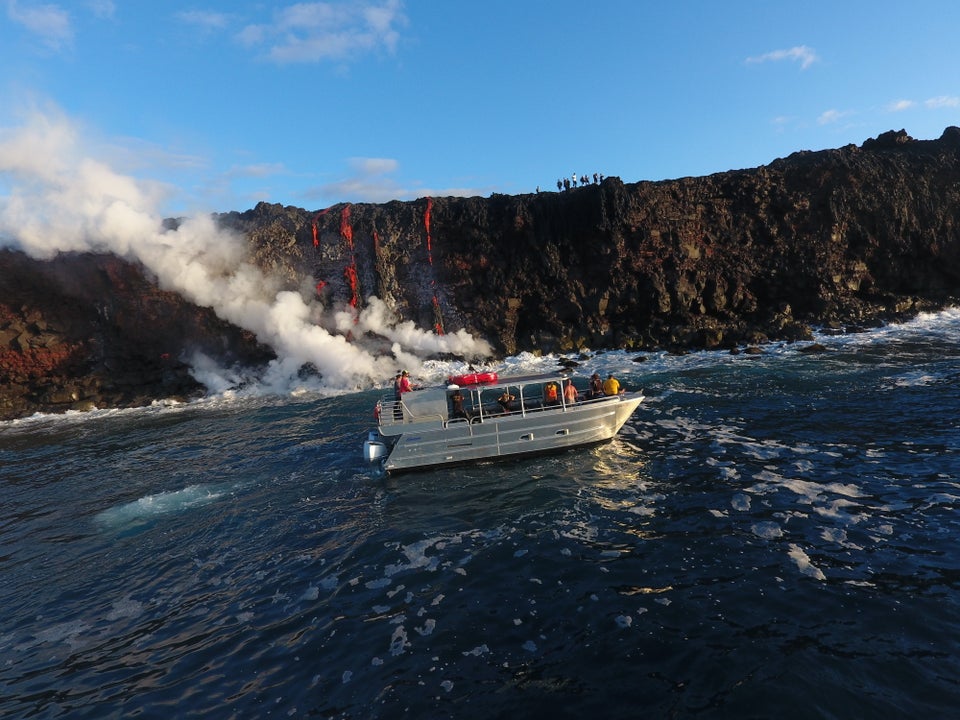 Hawaii Lava Ocean Entry 2016
Popular in the Community