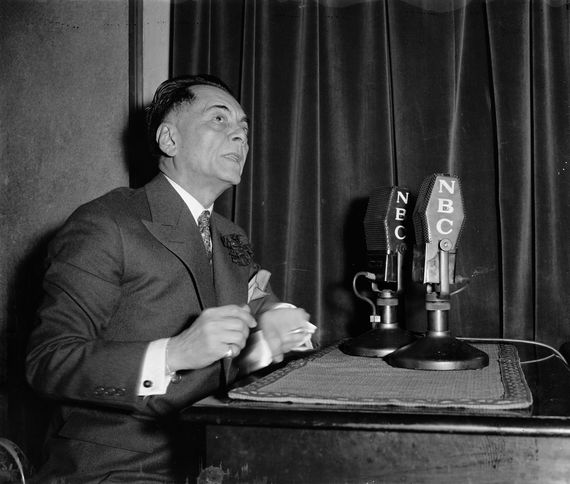 "I would rather have a country run like hell by Filipinos than a country run like heaven by the Americans, because however bad a Filipino government might be, we can always change it," Philippine Commonwealth President Manuel Quezon once said. Back in the 1950s, the Philippines was among the world's fastest growing economies. Unlike most of its autocratic post-colonial neighbors, it also boasted an elected legislature and executive leadership, with one of the world's most liberal and democratic constitutions. It was America's showcase colony, after all.
Thanks to America's relatively benign legacy -- at least compared to more predatory European colonial powers, particularly France and Netherlands, who brutally occupied Southeast Asia -- in infrastructure and basic education, the Philippines also stood as the second least poor (or prosperous) nation in East Asia, although Manila was among the world's most devastated cities during the brutal World War II.
By the 1980s, after years of predatory and corruption-infested "elite democracy" (euphemism for electoral oligarchy) that paved the way for decades of even more devastating dictatorship, the Philippines was relegated to among the world's poorest and most indebted nations, precipitating an exodus of millions of Filipinos in search of employment and better life across all corners of the world. By now, not only South Korea, Taiwan and Hong Kong, but also Singapore and Malaysia overtook it, with Thailand and Indonesia rapidly closing their development gap with the Philippines -- and eventually surpassing it.
The Philippines' humiliating decline in the second half of the 20th century has instilled a deep sense of frustration and suspicion towards the country's inept ruling class, who never missed an opportunity to ensure their own wellbeing at the expense of the impoverished masses and the (shrinking and overtaxed) middle class. After the euphoric ouster of the Marcos regime in 1986, the Southeast Asian country largely reverted back to the "elite democracy" of the 1950s and 1960s, where political dynasties, oligopolistic industries and a privileged few swallowed the country's wealth and dominated its key economic sectors and political offices.
In the past five years, however, the Aquino administration has instilled some measure of hope in the hearts of the Filipino nation. Despite all its mishaps, many people continue to relish the broadly constructive legacy of the incumbent government, which has brought about years of robust economic growth and sustained, albeit lopsided, anti-corruption initiatives.
A commonly heard complaint among many middle class and educated Filipinos is the difficulty of choosing the next Filipino president among the likely candidates, who will soon officially register their bid for top office. None of the leading candidates seem to encapsulate the aspirations of the Philippines' upwardly mobile citizens, who are desperate to revive the Southeast Asian nation's fortunes. They want a leader who combines political will with integrity, experience and competence.
But, as one veteran Filipino journalist observes, all three leading candidates, Vice President Jejomar Binay, Senator Grace Poe and Interior Secretary Mar Roxas are yet to prove whether they are fit for presidency. Binay, who not long ago was considered as the runaway winner, is confronting at least four separate plunder charges, currently being processed by the Office of the Ombudsman.
He has dismissed all the allegations as purely politically-motivated, but his declining numbers reflect growing public suspicion even though he is yet to be held guilty by a court of law. As the former mayor of the Philippines' financial hub (Makati), Binay has constantly emphasized his administrative credentials, claiming that if he becomes the president he can expand the existing generous (and controversial) welfare system in Makati City to the entire country.
But as prominent Filipino economist Solita Collas-Monsod points out, "Makati's revenues -- from 62,000 business enterprises -- is not replicable anywhere," so obviously the city's generous welfare is at best a special case. The challenge for any Filipino president is to enhance the country's weak tax effort, which means going after fat cats that have exploited loopholes in the system, so that it can provide better basic services across the country. All Filipino presidents have fallen short of ensuring they effectively and efficiently tax their populations, especially the powerful rich. Without sufficient revenues, no government can properly operate and serve the citizens.
As for enormously popular Poe, who is yet to fully warm up her seat in the Philippine Senate, she doesn't have, to put it mildly, a very extensive track record in government. Though seen as squeaky-clean by most people, the experience factor is a glaring gap in her resume. Moreover, she is also confronting a tricky legal battle over her eligibility to run for office. Even if she overcomes the legal hurdle (on whether she has fulfilled the residency requirements), Poe confronts a political controversy over her past decision (which she reversed late on) to renounce her Filipino citizenship in favor of an American one.
Then you have Aquino's anointed successor, Wharton-graduate Mar Roxas, who has an extensive track record in government, having served in both chambers of the Philippine legislature and heading three different ministries (Trade and Industry, Transportation and Communications and Interior and Local Government). By far, he has the most diverse and extensive experience among the leading candidates. During his younger years, when he was an investment banker, he played a role in the financing/ascent of iconic ventures such as the Discovery Channel and Jollibee, Asia's fast-food powerhouse.
As the head of the Department of Trade and Industry, he played a key role in establishing the Philippines as a Business Process Outsourcing (BPO) hub, which is set to generate as much as $48 billion by 2020. Similar to Senator Poe, he is also largely seen as squeaky clean. Yet, he is the weak link among the three leading candidates, having consistently struggled in surveys. There are at least two reasons for this.
First of all, he hasn't had a stellar track record in his capacity as the head of the departments of transportation and communications (DOTC) as well as interior and local government (DILG) in recent years. He has been blamed for, whether justifiably or not, the government's unimpressive response to a myriad of crises and lack of a major overhaul in the country's communication infrastructure. Second, his bourgeoisie background, hailing from one of the Philippines' most elite bloodlines, seems to have undermined his appeal to the broader masses, who feel more connection with Poe (daughter of the late action star, Fernando Poe) and Binay, who has leveraged his rags-to-riches life story.
Intent on improving his numbers, Roxas has made the (right) decision to reemphasize his more stellar track record as the man of trade and economy, "Mr. Palengke". (Back in August, this was actually my unsolicited advice during a television interview on Bottomline with Boy Abunda). We are yet to see whether this strategy will improve his weak numbers in recent surveys. Earlier calls for a Roxas-Poe tandem (against Binay) seem to have hit the cul-de-sac, so this means Roxas and Poe will be splitting votes of those who are determined to have a corruption-free leader in the top office, adding more unpredictability to the outcome of the race.
What is clear, however, is that all three candidates are yet to prove their mettle. The Philippines needs a person of integrity, intellect, experience and political will in office if it wants to stand any chance of reviving its fortunes. Hopefully, the voters will have a better idea in coming months.
Related
Popular in the Community