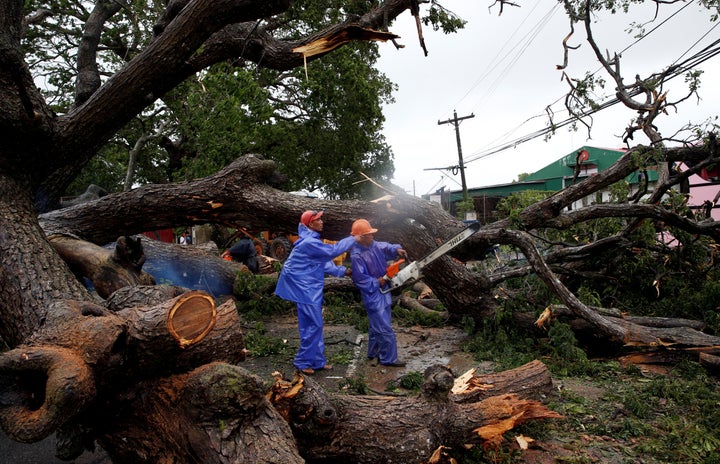 The Philippines suffered its second major storm in a week as Super Typhoon Haima made landfall Wednesday, reportedly destroying or damaging nearly every home in Tuguegarao City, a northeastern city of about 153,000 people.
From a report on Rappler, a local news site:
The provincial government of Cagayan said it is possible that 100% of houses in Tuguegarao City were either partially or fully damaged by Super Typhoon Lawin (Haima), which hit land on Wednesday night, October 19.

A Rappler reporter who is now in the provincial capitol said most houses and several commercial establishments were destroyed by the typhoon. Even the roof of Cagayan Governor Manuel Mamba's house was blown away.
Nearly 100,000 were evacuated ahead of the storm, which had sustained winds of 140 mph, according to the BBC. At least four people were killed.
The Filipino Embassy in Washington, D.C., told The Huffington Post it was monitoring the situation through updates from the country's National Disaster Risk Reduction and Management Council, a storm-relief agency.
Typhoon season typically lasts from May to October in the Philippines, which experiences on average about 20 storms per year.
But in recent years, things have gotten worse. Five of the 10 deadliest typhoons to ever hit the archipelago nation came in the last decade, according to the nonprofit Climate Reality Project. In 2013, Typhoon Haiyan ― the country's deadliest storm on record ― killed more than 6,300 people, displaced 4 million others and created $2 billion in damage.
The intensity of super typhoons has spiked by about 10 percent since the 1970s, according to a study, released last year, of 850 storms in the Pacific. Researchers warned that, as humans continue to spew carbon into the atmosphere, trapping heat and warming the planet, the destructive power of such storms like Haima will only increase.
"Strong storms generate intense mixing in the upper ocean, cooling the surface layer while warming the subsurface," Wei Mei, a climate scientist at the Scripps Institution of Oceanography at the University of California, San Diego, told The Sydney Morning Herald last year. "Thus the net effect of the storm passage is to pump heat downward from the surface to the subsurface ocean."
"This warming effect becomes stronger as the storm becomes stronger, because stronger storms can generate more vigorous mixing and thereby pump more heat into the ocean and to a greater depth," Mei continued.
In other words, climate change begets worse storms, which, in turn, beget even worse storms.
Yet, somehow, in the United States ― second only to China in carbon emissions ― the issue has gone almost entirely ignored during a hotly contentious presidential election. During Wednesday night's final debate between the presidential nominees, Democrat Hillary Clinton and Republican Donald Trump, who has said climate change is a "hoax" invented by the Chinese government, global warming got no mention.
Before You Go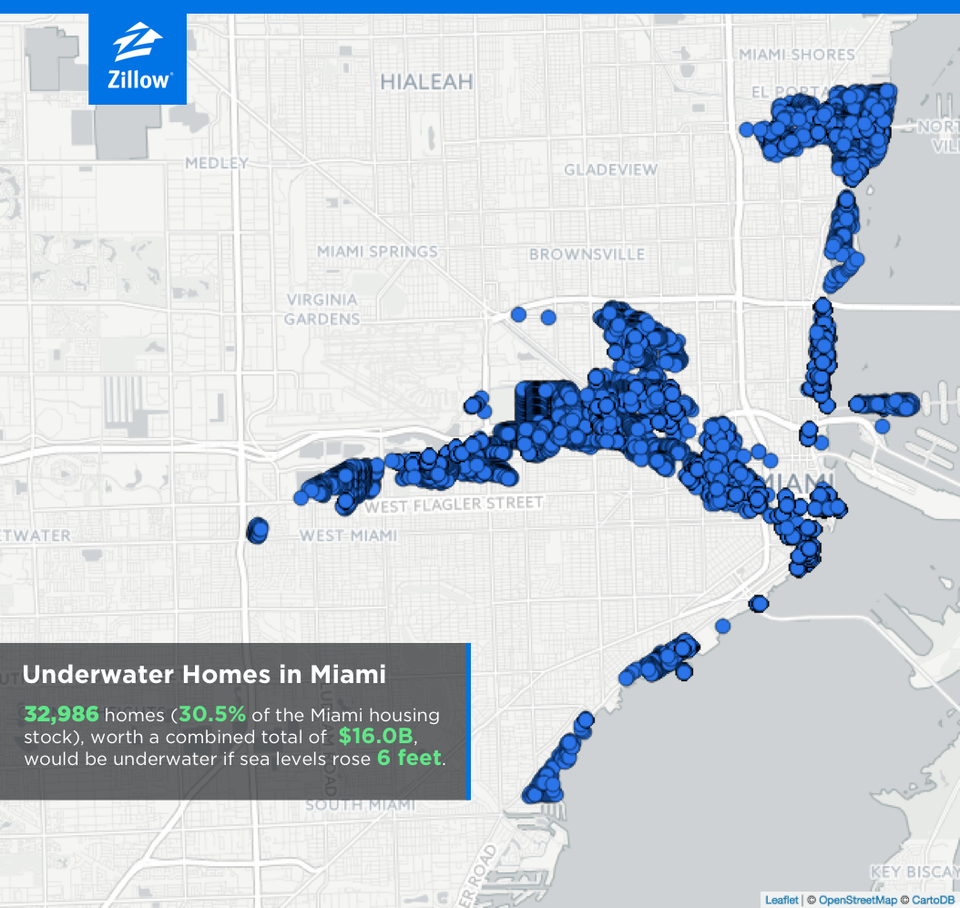 How Climate Change Could Affect The Housing Market
Popular in the Community