Throughout the baseball season, hitters have struggled mightily to disrupt the dominance of the Philadelphia Phillies' quartet of aces.
During the fifth inning of NLDS Game 4 between the Phillies and Cardinals, a cute critter momentarily succeeded where so many fearsome sluggers have failed. With Roy Oswalt on the mound in the bottom of the fifth, a fluffy-tailed squirrel ran across home plate as he delivered a pitch to St. Louis' Skip Schumaker.
Oswalt seemed to be distracted by the dashing squirrel that emerged from the first-base dugout. The home plate umpire called the pitch a ball, which seemed to further perturb Oswalt. The Phillies' starter seemed to want his pitch not to count, but the ump wasn't hearing it. Phillies manager Charlie Manuel even ambled out of the dugout to check in with the umpire. But, apparently, there is no squirrel do-over in the MLB rule book. If history is any judge, MLB will also be the last league to adopt squirrel replay on balls and strikes.
After the brief delay, Schumaker was ahead in the count 2-1. But Oswalt would recover his poise and induce a fly out on the next pitch.
Although the squirrel ultimately didn't hurt Oswalt on the scoreboard, he may still be recommending greenskeeper Carl Spackler for a job at Busch Stadium.
Before You Go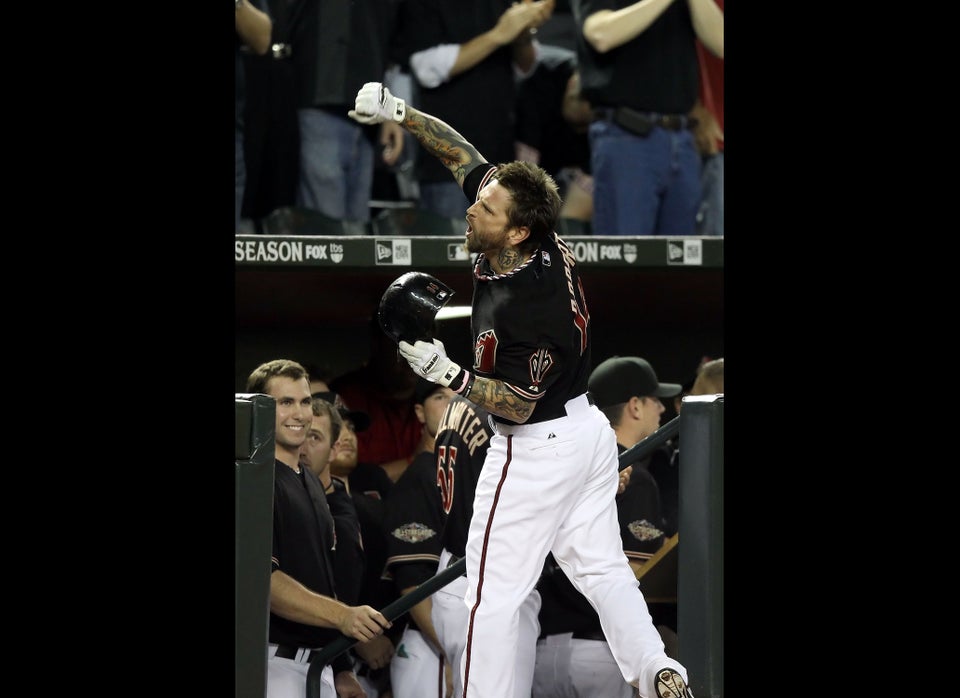 Diamondbacks vs. Brewers Game 4
Popular in the Community