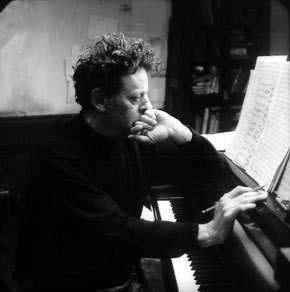 When does Phillip Glass ever disappoint?! NEVER! NEVER! He is always genius and always predictably expert in his execution of his very specific style. In 1994 he began composing The Etudes to go on an exploratory journey so he could become a better pianist... I believe he not only achieves his end but, makes even more discoveries as he moves through these 20 pieces of work.
In this BAM production he leads the way for his follow artists to follow with their own virtuoso proficiency to explore and surpass the character of the piano -- giving it wings instilled with their respective spirits. I was taken by how differently music can sound through the hands of a different player; sometimes poles apart in ability and expression.
For each composer, musician I will succinctly give you a few words to describe what I heard, saw and felt.
Etude #1 & #2: Phillip Glass -- Genius, genius and more genius.
Etude #3 & #4: Tania Leon -- Dramatic and aggressive. Hammering a bit too hard on the keys.
Etude #5 & #6: Bruce Levingston -- Lots of showmanship and bravado. Too much focus on himself.
Etude #7 & #8: Sally Whitwell -- Marvelous, hands like happy butterflies, passionate.
Etude #9 & #10: Anton Batagov -- Solid, Stealthy and strong
Etude #11 & #12: Maki Namekawa -- Beautiful in every way, colorful, alive and exquisite.
Etude #13 & #14: Arron Diehl -- Elegant, graceful, masterful.
Etude #15 & #16: Jenny Lin -- lovely, fine, sophisticated.
Etude #17 & #18: Nico Muhly -- Extraordinary, agile, hands like hummingbirds.
Etude #19 & #20: Timo Andres -- an amazing finish to a great Glassian evening.
It was a wonderful evening -- though, (forgive me for saying so) a little too loooong.....................
Related
Popular in the Community