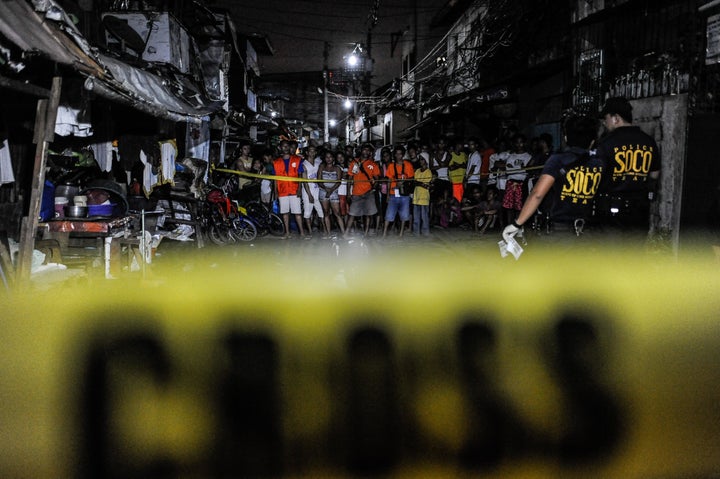 Hundreds of people suspected of using or dealing drugs in the Philippines have been killed by police and vigilantes since Rodrigo Duterte won the presidential election less than three months ago on a vow to crack down on drug crimes, according to human rights groups.
"We are calling on the UN drug control bodies to publicly condemn these atrocities in the Philippines," Ann Fordham, executive director of the International Drug Policy Consortium, a drug policy reform group, said in a statement. "This senseless killing cannot be justified as a drug control measure."
Identical letters, signed by more than 300 civil society groups including Human Rights Watch and Drug Policy Alliance, were sent to the United Nations Office on Drugs and Crime as well as the International Narcotics Control Board. The civil society groups are demanding that the agencies, which are responsible for global drug policies, call for an immediate halt to the killings. IDPC coordinated Tuesday's letters.
"International drug control agencies need to make clear to Philippines' President Roderigo Duterte that the surge in killings of suspected drug dealers and users is not acceptable 'crime control,' but instead a government failure to protect people's most fundamental human rights," Phelim Kine, deputy Asia director at Human Rights Watch, said in a statement.
The surge in killings since Duterte took office has been "marked and unmistakable," the Inquirer reported.
Duterte became president of the Philippines in a landslide victory earlier this year after he pledged to kill anyone involved in illicit drugs.
Days before the election, Duterte told a crowd, "All of you who are into drugs, you sons of bitches, I will really kill you." After winning the election, Duterte did not tamp down on that extreme rhetoric; instead, he encouraged vigilantes to do the killing.
"Please feel free to call us, the police, or do it yourself if you have the gun, you have my support," he said. "You can kill him. Shoot him and I'll give you a medal."
Solicitor General Jose Calida, the Philippine government's top lawyer, agrees with Duterte's savage war on drug crime, arguing in July that the police killings are legal. Calida also encouraged more deaths.
Support for extrajudicial killings is nothing new for Duterte. As mayor of Davao, Duterte oversaw a brutal crackdown on crime that he touts as one of his signature achievements. His anti-crime policies gave free reign to death squads that targeted suspected criminals in the city, although rights groups contend that many of the extrajudicial killings were of street children and low-level drug dealers.
The death squads killed over 1,000 people in Davao under Duterte's mayorship, according to Human Rights Watch, often in drive-by motorcycle shootings and stabbings.
In the letters issued Tuesday, IDPC is urging the UNODC and INCB to communicate the following messages to the Philippine government:
President Duterte's actions to incite these extrajudicial killings cannot be justified as being in line with global drug control. All measures taken to control drugs in the Philippines must be grounded in international law

Request that President Duterte put an immediate end to incitements to kill people suspected of committing drug-related offences

Encourage President Duterte to uphold the rule of law and ensure that the right to due process and a fair trial is guaranteed to all people suspected of committing drug-related crimes, in line with the conclusions of the 2016 UNODC World Drug Report

Promote an evidence-based and health-focused approach to people who use drugs, including voluntary treatment and harm reduction services, instead of compulsory detention, in line with UNODC's guidance

In line with the international human rights obligations of the Philippines – and with the official position of both the UNODC and the INCB – call on the Philippines not to re-impose the death penalty for drug offences.
The UNODC and INCB did not immediately respond to requests for comment.
Related
Before You Go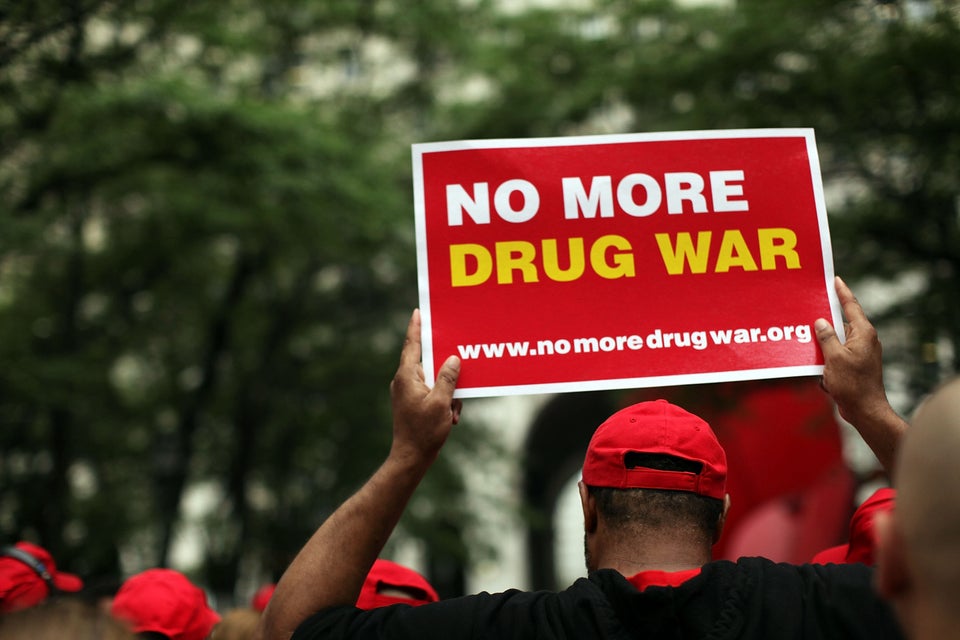 27 Reasons Why U.S. Shouldn't Lead War On Drugs
Popular in the Community