The editor of Philadelphia magazine recently apologized after releasing a cover that displays a striking lack of diversity.
The magazine's October cover story tackles how parents can choose the best city school for their child. However, the photo promoting that story features a group of students who are conspicuously unrepresentative of the student body the School District of Philadelphia actually serves.
While Philadelphia is a majority black school district -- 51.8 percent of students are African-American -- you wouldn't know it from this magazine cover. The specific school where the cover photograph was taken, Albert M. Greenfield Elementary School, is reportedly 31.4 percent black. 
The cover's headline reads, "A City Parent's Guide to Schools," while the subhead says, "How to get your kid a great education ... without moving to the 'burbs."
On Twitter, the cover generated pushback from readers who saw it as an attempt to marginalize the largest group of students served by Philly public schools. Some connected it to a 2013 piece that ran in the magazine, called "Being White in Philly," which discussed race relations in the city but only featured the voices of white residents. 
"We blew it with the cover photograph (which we've chosen not to republish here). To include not even one African-American child on the cover fails to reflect not just the diversity that exists at the Greenfield School (where the photo was taken), but also that within the city of Philadelphia. I'll offer no excuses here about process, etc.; at the end of the day, I chose this photo for the cover, and it was without question the wrong choice. I apologize for my failings in judgment and for our insensitivity ... The magazine has always prided itself on taking on controversial subjects in Philadelphia. (Ironically, our upcoming December cover story focuses on racial bias on the Main Line.) But the October cover photo wasn't some brave journalistic stand. It was a stupid, insensitive decision that I deeply regret." 
In response, we have created our own version of what we think the Philadelphia magazine cover photograph should have looked like -- one that reflects the city's beautiful diversity. Below is our version: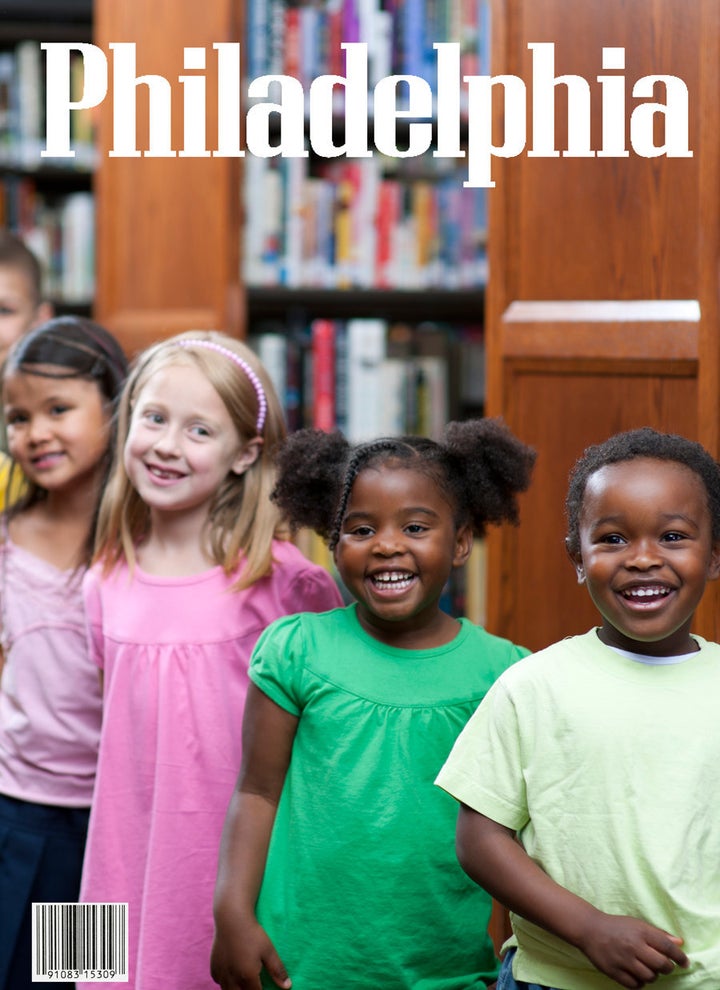 Calling all HuffPost superfans!
Sign up for membership to become a founding member and help shape HuffPost's next chapter