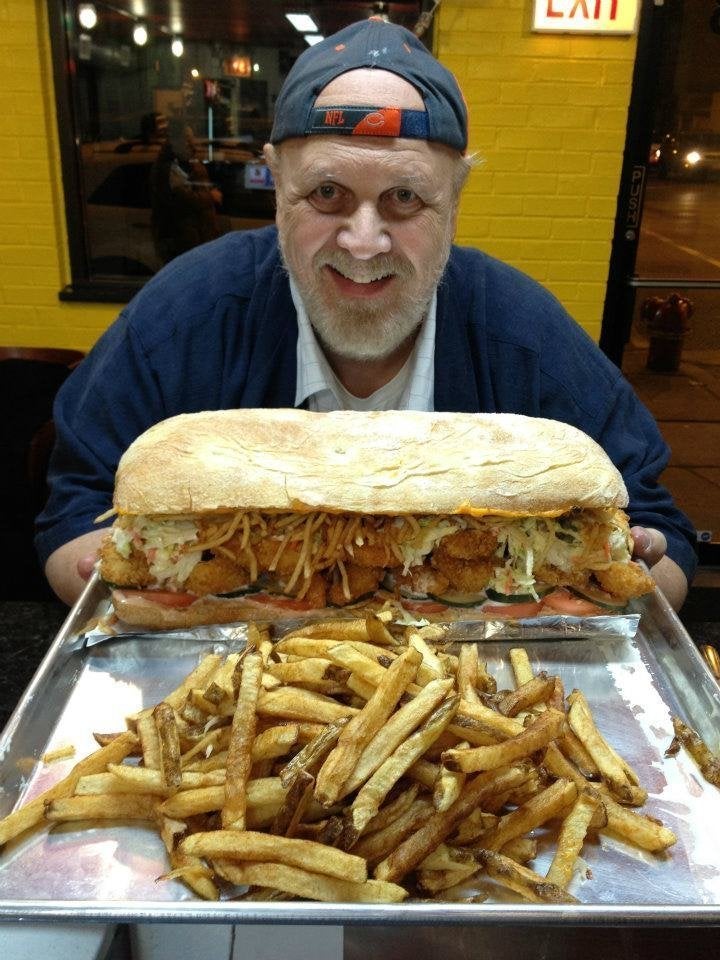 There's no question that Chicagoans love to eat, evidenced by the fact that many of our famous foods--like deep-dish pizza and hot dogs piled high with toppings--are notable because of their extravagance.
The Fatso Burger Challenge pits patrons against a 5-pound Fatso burger and a half pound of fries, which must be consumed in 45 minutes or less, according to a release from the restaurant. Winners will take home a $100 gift card, a T-shirt, and have the honor of adding their name to a memorial plate at Phil's Last Stand.
Even more formidable is the new Fatso's Po'Boy Challenge, which features more food and higher stakes. Contestants will have 60 minutes to put away a 6-pound shrimp Po'Boy, a pound of fries and a 32-ounce drink. Each time a guest fails to complete the Po'Boy Challenge, Phil's Last Stand adds $100 to the winner's pot: the last successful eater walked away with $1,000 on top of a $50 gift card, a T-shirt and, most notably, his name engraved on the coveted winner's plaque.
If you find this degree of excess overwhelming but could stand some caloric splurging, check out Phil's other big-ticket menu items, including their charred Polish dogs, homemade mac and cheese, fried shrimp and more at 2258 W. Chicago Ave.
Calling all HuffPost superfans!
Sign up for membership to become a founding member and help shape HuffPost's next chapter