If you have a kid in your house, ask them what comes after the following line?
"There's 104 days of summer vacation …"
If they respond with " … And school comes along just to end it," you have a "Phineas and Ferb" fan on your hands. And they're no doubt still in deep mourning. Given that this Emmy Award-winning animated series officially ended back on June 12, 2015.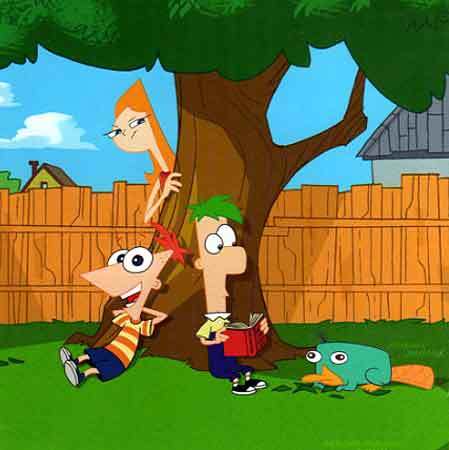 Okay. Given that there were 222 episodes produced over the 4 seasons "Phineas and Ferb" ran on the Disney Channel & Disney XD, it's not like this acclaimed TV show will be dropping from sight anytime soon. But even so, animation fans have really been missing that special sort of craziness that Dan Povenmire & Jeff "Swampy" Marsh (i.e., the creators of "Phineas and Ferb") used to regularly serve up.
Well, Dan & Swampy clearly missing working on this animated series as well. Given that they got together with a number of their former "Phineas and Ferb" team-mates – to be specific, producer & director Robert F. Hughes, story editor Scott Peterson and writers Martin Olson, Joshua Pruett & Dani Vetere ― to create a brand-new adventure comedy, "Milo Murphy's Law." Which debuts on Disney XD Monday, October 3 at 8 p.m. ET / PT.
Legendary satirist and Grammy Award-winning recording artist Al Yankovic (professionally known as "Weird Al") will be voicing the title character of this new animated series. Which chronicles the adventures of 13-year-old Milo Murphy, the fictional great-great-great-great grandson of the Murphy's Law namesake.
And because Milo is afflicted with EHML (i.e., Extreme Hereditary Murphy's Law condition), this 13 year-old is now the personification of Murphy's Law. Which states that "Anything that can go wrong will go wrong."
Given that his life is in a constant state of calamity, you might think that the title character of "Milo Murphy's Law" would be a rather depressing fellow. But that's where you'd be wrong. Armed with knowledge, a backpack of supplies and ― most importantly ― an endless sense of optimism and enthusiasm that then can turn any catastrophe into an adventure, Milo is prepared for every possibility. And with the help of his best friends Melissa Chase (voiced by "Girl Meets World" star Sabrina Carpenter) and Zack Underwood (voiced by "Kirby Buckets" co-star MeKai Curtis), this member of the Murphy clan actually enjoys the many & sundry obstacles that life throws his way every day.
And as an extra-added bonus for all of you still-in-mourning "Phineas & Ferb" fans out there, Dan Povenmire did mention – in an earlier interview with the Huffington Post – that a crossover between these two animated series is not out of the question.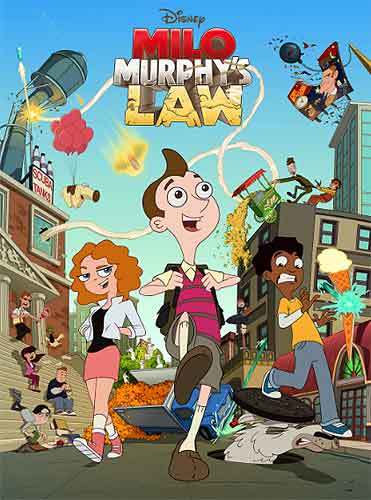 "And what's really cool is that — in my mind, anyway — (Milo) Murphy just lives a couple of neighborhoods over from Phineas and Ferb," Dan said. "And given that these two animated series will have a similar sort of look and design... Well, who knows? If (Milo) Murphy's Law is successful, maybe a few years further on down the line, we could do a crossover episode where the (Milo) Murphy characters get to interact with the Phineas and Ferb characters. I'd love to get the chance to do a show like that."
For those who can't wait 'til October 3 to see how "Milo Murphy's Law" actually stacks up in comparison to "Phineas and Ferb," a full-length preview of the first episode will be available on the Disney XD app, Disney XD's YouTube Channel and Disney XD VOD platforms beginning on Monday, September 26.
Related
Popular in the Community