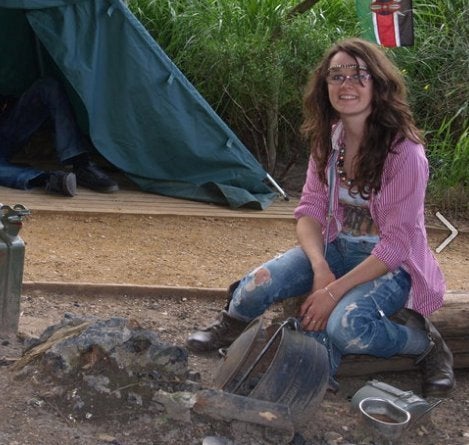 The teenager from Wales has a rare genetic condition called Ehlers-Danlos syndrome which means the collagen in her body is too weak to hold her limbs in place.
Bruce, who was diagnosed a few months after birth, inherited the condition from her father who has the same genetic disorder but in a much milder form.
Despite her pluck and perseverance, however, Bruce said that things have been getting much worse over the last few months -- and she's getting desperate to find a way to alleviate the agony.
The condition has become so severe over the past year that her family is now asking for funding to get her specialist treatment.
"In the best years of her life, really. At 17, she should be out and about, doing all sorts [of things]," added her dad, Richard, who said the teen is usually confined to the house.
There is no cure for Ehlers-Danlos syndrome, but the Bruce family hopes that surgery may improve the girl's standard of living. Incredibly, in the face of her daily struggle, the teenager has remained undaunted.
Speaking about the connection she has with her father, who also has the condition, Bruce told ITV News that she has learned to tackle this tremendous physical challenge with a smile.
Related
Popular in the Community