A Phoenix burn doctor is warning of the severe injuries people are experiencing after making contact with pavement as the city contends with a brutal heat wave.
"We are seeing lots of patients who are falling down onto the concrete, pavement, asphalt, and suffering really, really deep burns as a result of that," Dr. Kevin Foster, the director of the Arizona Burn Center, told the Canadian Broadcasting Corporation in an interview that aired Thursday.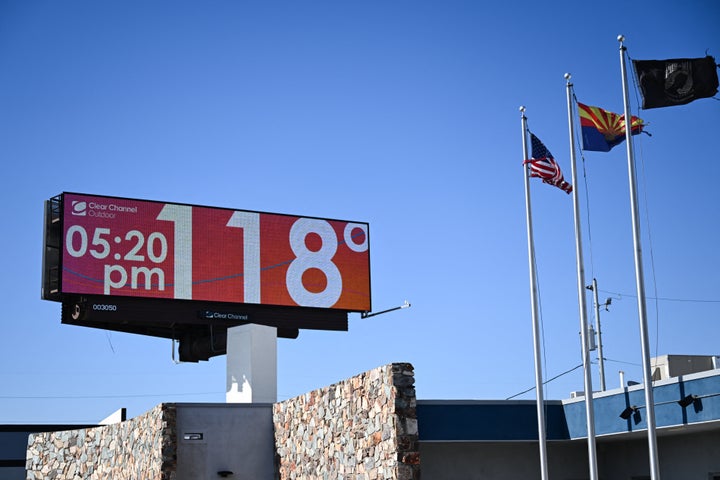 In those kinds of situations, the burns are "almost always third-degree," he said.
On a hot afternoon, "black asphalt can get 170 to 180 degrees [Fahrenheit]," Foster added. Those who get burned are often older people who fall down and are unable to get up, or people who have fallen down due to medical conditions.
"It tends to make these injuries really, really bad because people just stay down for a prolonged period of time," Foster said.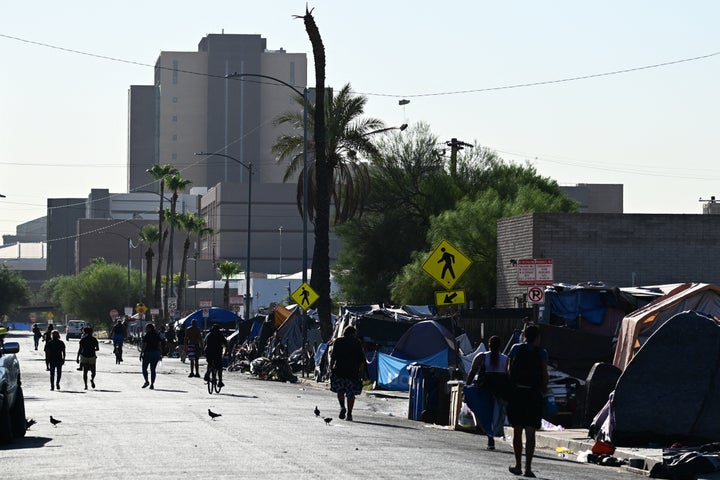 Air Force veteran Christopher Malcolm told NBC News about the severe burns he received from a sidewalk about two weeks ago in Las Vegas. While waiting for a bus in 110-degree temperatures, the 73-year-old sat down on the ground and was burned through his bluejeans seriously enough that he's now scheduled for surgery.
"This level of heat that we are having in Phoenix right now is enormously dangerous, particularly for people who either don't have air conditioning or cannot afford to operate their air conditioner," Evan Mallen, a senior analyst for the Georgia Institute of Technology's Urban Climate Lab, told The Associated Press.
Last summer, as Phoenix suffered a heat wave that was called the city's "worst-ever" at the time, 85 people were hospitalized from heat-related contact burns. Seven of those people died from their injuries, according to a news release from Valleywise Health Medical Center, where the Arizona Burn Center is located.
Support HuffPost
The Stakes Have Never Been Higher
Popular in the Community