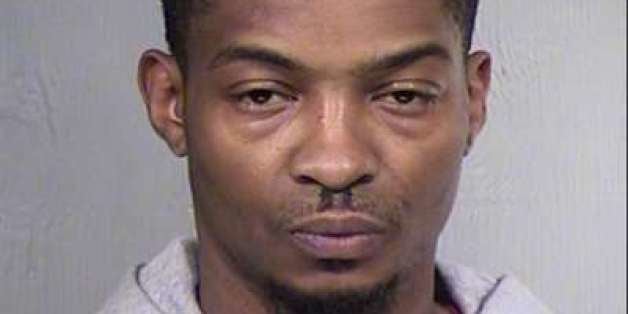 PHOENIX, April 1 (Reuters) - No criminal charges will be filed against a white Phoenix police officer who fatally shot an unarmed black man in December during what authorities described as a struggle, county prosecutors said on Wednesday.
Prosecutors found that Officer Mark Rine was justified in using deadly force against Rumain Brisbon, said Jerry Cobb, a Maricopa County attorney spokesman.
The shooting aroused community outrage and brought protests seen nationwide to the streets of Phoenix.
Cobb said the shooting was within Arizona law governing such conduct, but was unaware of the specific findings of the incident review.
Police have said that Brisbon, 34, was shot and killed on Dec. 2 as he struggled with Rine, who suspected he was selling drugs and mistakenly believed that he felt the handle of a gun in the man's pocket.
It was later learned that Brisbon was actually carrying a pill bottle in the struggle outside an apartment complex in Phoenix.
Marci Kratter, the attorney for Brisbon's family, said she was not surprised that Rine will not be held accountable.
"There was no investigation," Kratter said. "They were certainly not interested in finding out what the truth was."
Kratter said the family plans to pursue further legal action.
County Attorney Bill Montgomery told a local newspaper that the seven-year veteran officer had a "reasonable fear for his life" after Brisbon failed to obey police directives and acted like he possessed a weapon.
Police have previously said the confrontation began after two witnesses told a police that the occupants of an SUV Brisbon had been sitting in were selling drugs.
Police said Rine ordered Brisbon to show his hands, before he placed one or both hands in his "waistband area" and fled. A struggle ensued, and Rine shot Brisbon twice, saying he thought the man had a gun. A semi-automatic handgun was found in the SUV, police said, but no weapon was found on Brisbon.
A Phoenix police spokesman said on Wednesday that Rine, 30, remained on non-enforcement duties.
The Phoenix shooting occurred when U.S. attention was focused on law enforcement officers' actions after unarmed black men were killed by white police officers, including in Ferguson, Missouri, and New York City.
A civil rights activist said late on Wednesday that he would seek a federal investigation into Brisbon's death and vowed that there would be more protests, and possibly civil disobedience, in coming days. (Editing by Dan Whitcomb and Eric Walsh)
Calling all HuffPost superfans!
Sign up for membership to become a founding member and help shape HuffPost's next chapter
BEFORE YOU GO
PHOTO GALLERY
2014 Police Killings