The number of possible vehicle shootings along a stretch of freeway in Phoenix has jumped to nine over the last 10 days, the head of Arizona's state police said on Tuesday.
Colonel Frank Milstead, director of the Arizona Department of Public Safety, said the attacks continued following two possible shootings early Tuesday on Interstate 10, the southernmost transcontinental highway in the U.S.
The shootings began on Aug. 29 along a roughly 10-mile segment of the highway when gunfire shattered the windshield of a sport utility vehicle, authorities said.
A 13-year-old girl sustained a minor cut to her right ear, the only injury that has been reported.
On Tuesday, a Phoenix police sergeant told state troopers he believes a bullet shattered the passenger side window of his personal vehicle as he was driving to work.
The sergeant was not in uniform and was not injured, police said, adding that it could not immediately be determined if the vehicle was struck by gunfire or something else such as road debris.
Details of the second incident were not disclosed.
"It's just a matter of time, if this continues, that we have tragedy on our roadways," Milstead said at a news conference.
Authorities also announced on Tuesday that a reward fund has been increased to $20,000 from $5,000 for information leading to the arrest and conviction of those responsible.
Police said that they have not confirmed that all the incidents involved gunfire, saying only that some were hit by a projectile. Investigators also have not yet determined whether the incidents are connected.
On the first reported day of the shootings, a bus with only the driver on board was hit and a third vehicle was struck late that night, with the driver noticing a bullet hole after inspecting her vehicle the next day, officials said.
Milstead said the agency was using its gang task force, special weapons and tactics personal and undercover detectives for freeway surveillance, and was working with federal and local law enforcement.
He urged motorists to be on guard and report any suspicious activity, branding the recent incidents "domestic terrorism."
"If you drive that stretch of roadway, always be vigilant," he said. "Under these circumstances, be hyper vigilant."
(Editing by Victoria Cavaliere)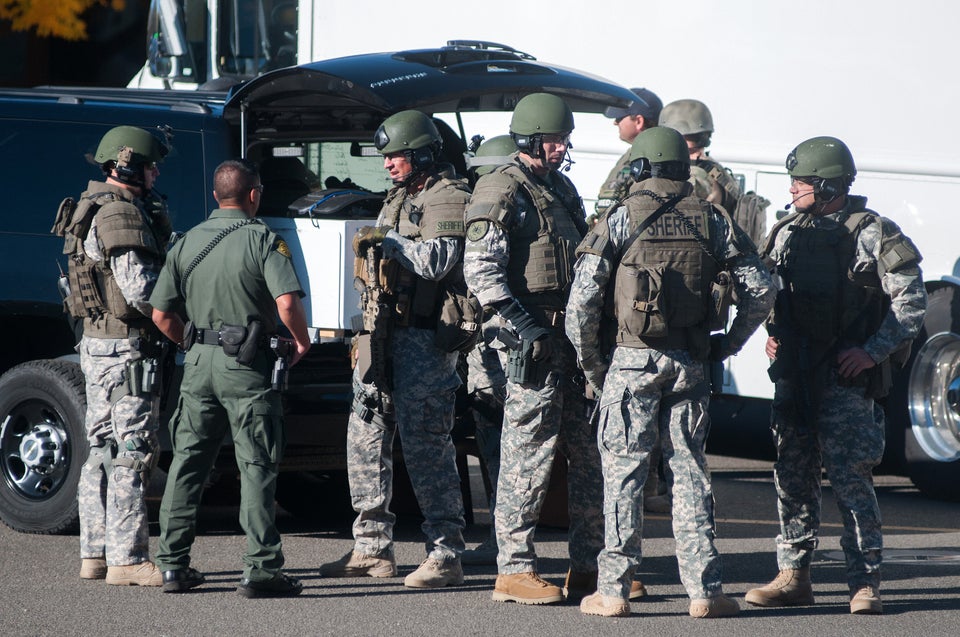 Shootings In America
Support HuffPost
The Stakes Have Never Been Higher
Related
Popular in the Community