What should have been a fun photo shoot at Desert Vista High School in Phoenix turned ugly when several students used the letters on their T-shirts to spell out a racist word.
The roughly three dozen girls in the original photo lined up in T-shirts each with a single letter or asterisk to spell out BEST*YOU'VE*EVER*SEEN*CLASS*OF*2016:
But six of students got together and decided to spell out a new word: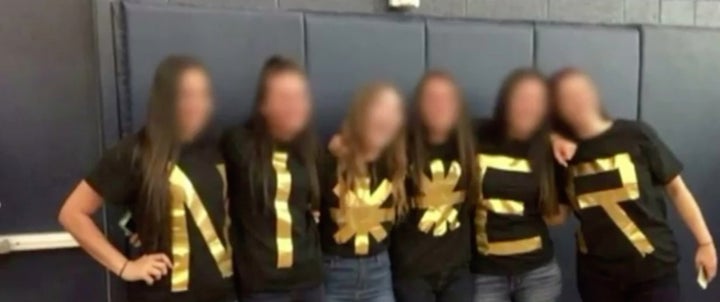 "I was shocked," freshman Jaden Phillips told the The Arizona Republic. "I didn't expect that, white girls saying the N word."
District officials promised discipline.
While there are reports that the girls have been suspended for five days, the district suggested otherwise.
As the story makes national headlines, students have rallied to the defense of their school. The Desert Vista Black Student Union took to Twitter to say the incident doesn't reflect the school's culture:
In addition, the school's basketball coach shared an image showing the team locking arms, with the hashtag #talkitout.
But there were also reports of increased tensions at the school, and extra police were brought in for security.
ABC 15, for instance, captured footage of a shoving match that broke out at the school.
Barela, the school's principal, sent an email to parents saying she shared the "outrage" and "disappointment" over the photo.
"We want to make it crystal clear those actions are unacceptable and will not be tolerated at Desert Vista. Those actions do not represent who we are as a campus," Barela wrote. "While we don't discuss individual discipline, we can tell you that in addition, the obvious need for sensitivity training will be addressed."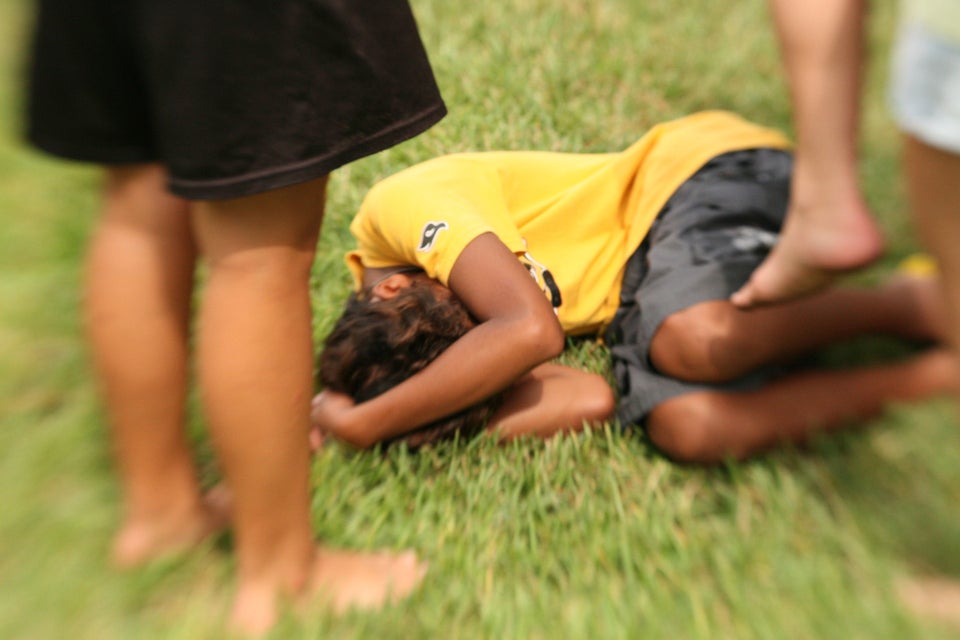 Fighting Racism And Discrimination Everyday
Related
Popular in the Community