SCROLL FOR PHOTOS (IF YOU DARE)
"From these results, it seems that the mobile phone doesn't just remember telephone numbers, but also harbours a history of our personal and physical contacts such as other people, soil, etc.," Dr. Simon Park, whose class made the bacterial bioart, noted in his blog, Exploring the Invisible.
While the stuff sure looks mean, it's mostly harmless. However, some rogue staph -- known to cause things such as boils, sinusitis and food poisoning -- happened to grow on the phones, too.
Park is not surprised by this as around 20 percent of people persistently carry the bacterium, while 60 percent of us are intermittent carriers.

"The ecological niche on the body for Staphylococcus aureus is the nostrils, so a furtive pick of the nose, and quick text after, and you end up with this pathogen on your smartphone," Park explained to Wired.co.uk.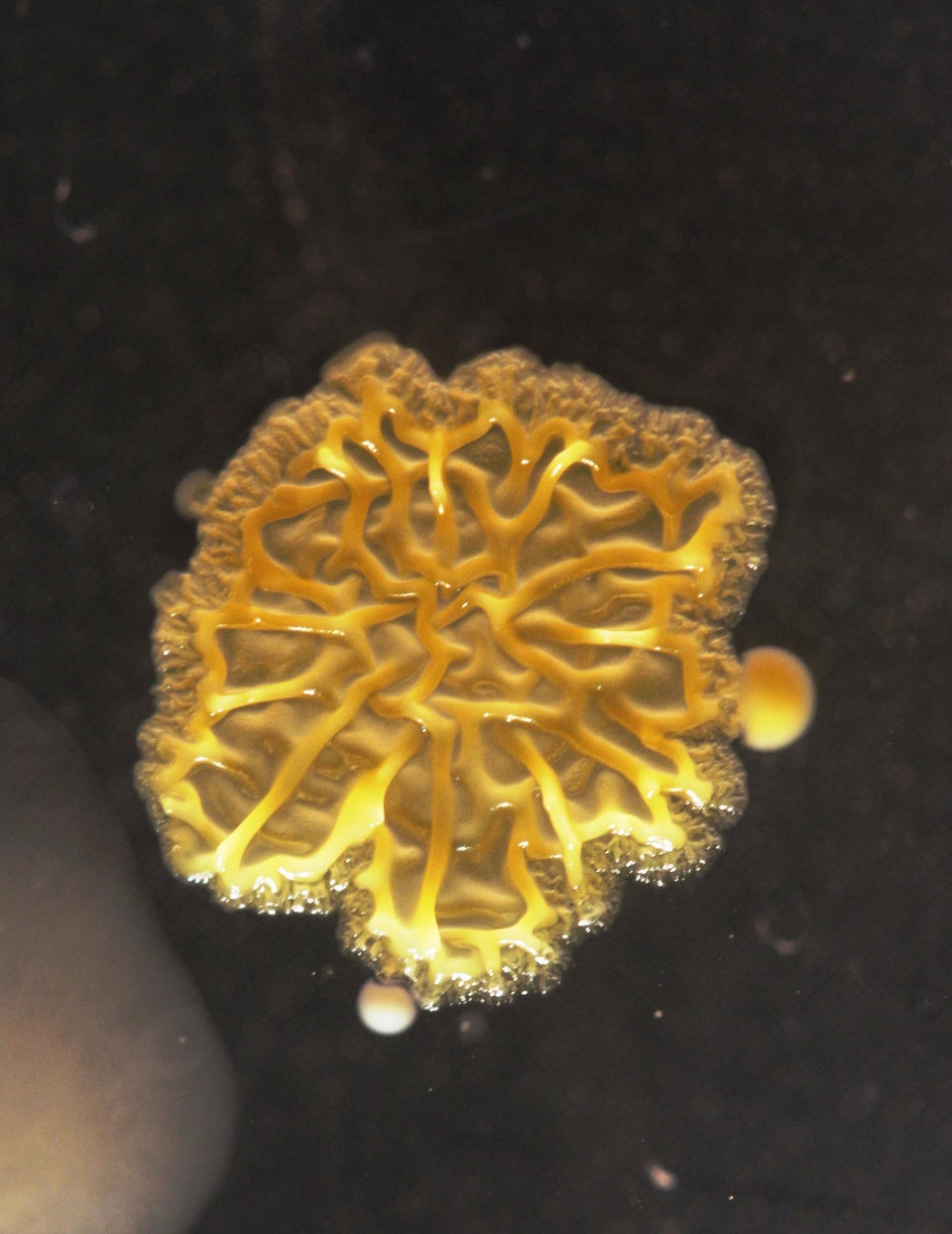 Your iPhone Is Covered In These Bacteria
Related