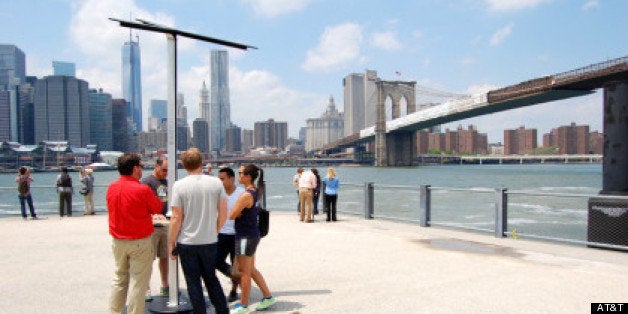 NEW YORK (Reuters) - New York City unveiled the first of 25 free solar charging stations for mobile phones on Tuesday, installed in response to Superstorm Sandy, which wiped out power and forced residents to walk miles to charge their phones.
The Street Charge stations are New York Mayor Michael Bloomberg's latest answer to flaws in infrastructure and operations exposed by the historic storm that ripped into the East Coast in October 2012 and left about 900,000 New York City dwellers and millions of others in the region without power.
Located throughout the city's five boroughs, the charging stations are part of a public-private partnership with AT&T, according to a news release. Powered by solar panels, they will work day or night, in sun or shade, the statement said.
Six ports in each station will allow the public to charge phones, tablets and other devices even if the city's power is out, the statement said.
In the first days after the storm, some of the city's residents walked miles to line up and charge their electronic devices. The city then set up mobile charging stations and generators in the blacked-out areas of New York, which inspired the idea of creating solar-powered charging stations for everyday use.
Street Charge units were put to work this week in Union Square in Manhattan, Fort Greene Park in Brooklyn and on Governor's Island, with more opening by the end of the summer, the statement said.
AT&T is paying for the 25 stations, with the city bearing no cost, Marissa Shorenstein, president of AT&T's New York office, told Reuters.
Sandy brought a record 14-foot storm surge to lower Manhattan and inflicted an estimated $19 billion in damages on the city. The storm, which claimed more than 130 lives in the United States and Canada, left more than 8 million homes and businesses along the East Coast in the dark.
(Editing by Barbara Goldberg and Dan Grebler)

Related
Before You Go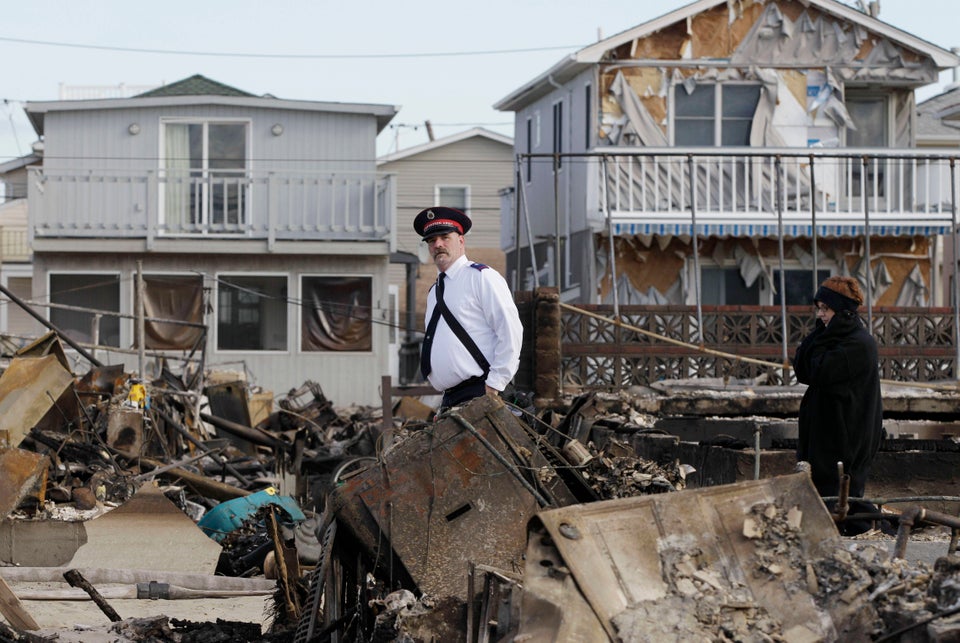 Hurricane Sandy
Popular in the Community