As refugees make their journey to Europe, one group is helping them stay connected to their loved ones. 
In the six months since its February launch, the group has garnered more than 20,000 members and raised almost 100,000 British pounds ― or around $130,000, according to the Guardian.
Refugees simply post in the Facebook group when they need credit added to their pay-as-you-go phones, according to the page. Donors can then add funds directly to their mobile accounts online, or donate to the group so the administrators can distribute funds.
The goal of the Facebook group is to provide refugees with access to much-needed internet and calls so they can stay connected along their journeys.
"I can only imagine when you are many miles from home in very uncertain circumstances that being able to keep in touch with friends and family is a big priority for most," founder James Pearce posted in the Facebook group. "Hopefully together we will be able to help lots of people sustain this incredibly important communication lifeline a little bit more easily."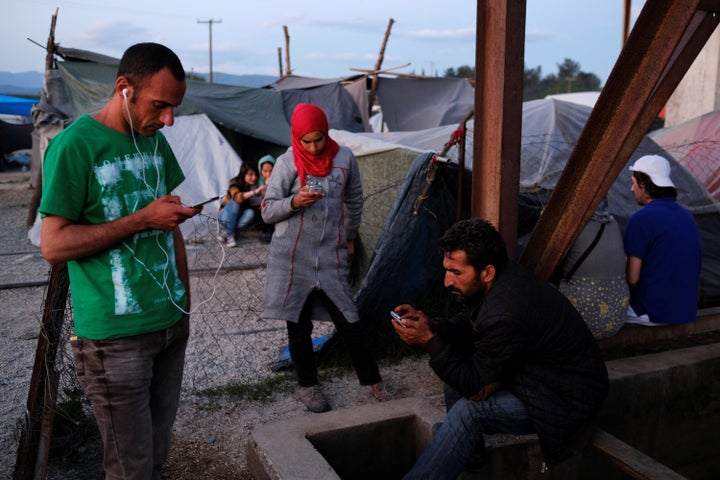 "Very few of them (migrants) said, 'We are hungry, we need food. Or we are thirsty, can we have water?" Kwamy said. "They were literally asking, 'Do you have Wi-fi access and where can we charge our phones?'"
"My hope for the group is that we will be able to grow to the size necessary to meet the need that's out there," Pearce told the Guardian. "And in the process, that we can humanize and raise the profile of those caught up in the refugee crisis among ordinary people."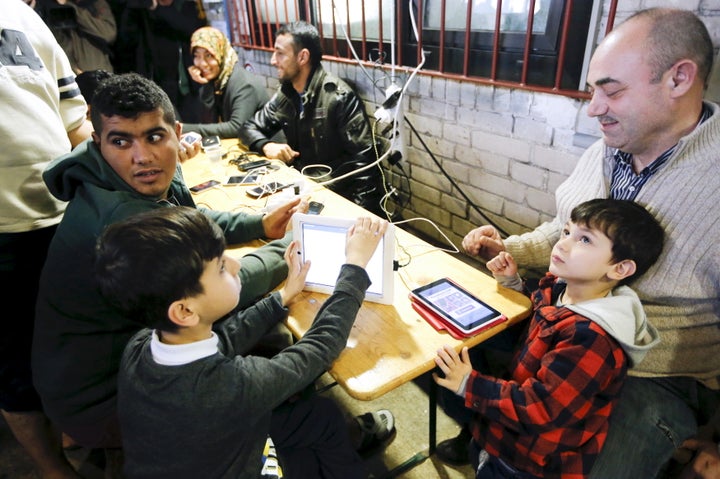 BEFORE YOU GO
PHOTO GALLERY
Refugees Transform Graffitied Walls Into Beautiful Murals