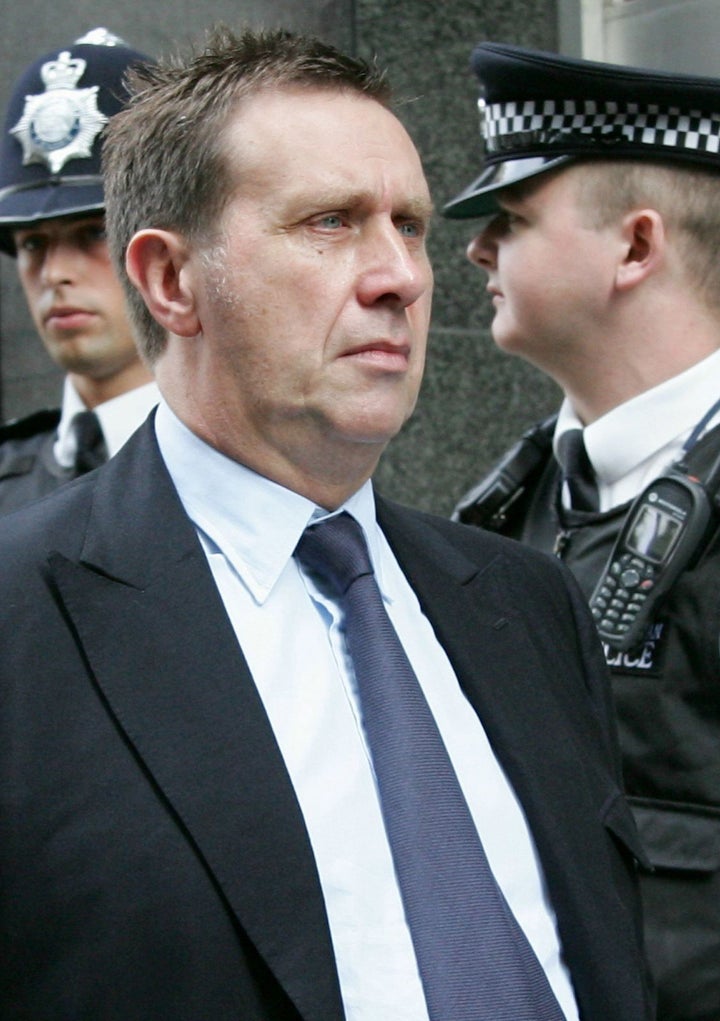 A former News of the World reporter has alleged that there was a massive cover-up of phone hacking at the paper.
Clive Goodman, the former royal reporter jailed for his role in phone hacking, wrote a letter in 2007 claiming that phone hacking was "widely discussed" at editorial meetings, and that former editor Andy Coulson offered to let him keep his job if he agreed to say in court that he was a rogue element within the paper.
The claims are deeply damaging to Coulson, who has always maintained that he did not know about the hacking going on at his paper. They are also politically perilous for British Prime Minister David Cameron, who took Coulson on even as evidence mounted against him. (Labour leader Ed Miliband immediately pounced upon the release of Goodman's letter, saying Cameron had shown "catastrophic" judgment in hiring Coulson.) Moreover, they raise fresh danger for James Murdoch, who claimed to Parliament that he did not know hacking at the paper was widespread until 2010.
Before the documents were released, the select committee for the Department for Culture, Media and Sport announced that it is "likely" to recall James Murdoch when Parliament resumes in September. It later said that it has called Daniel Cloke, the former human resources chief at News International, and Jon Chapman, the former head of legal affairs there, to a Sept. 6 hearing. The News of the World's former top lawyer, Tom Crone, and former editor Colin Myler are also being called before the committee.
Goodman's letter is from March 2, 2007, after he was released from prison. In the letter, Goodman says he is appealing his firing from the News of the World specifically because he carried out his duties with the "full knowledge and support" of top journalists on the paper, and because the practice was so widespread at the paper.
The letter claims that hacking was so frequently talked about that Coulson—who went on to become David Cameron's top spin doctor—eventually was forced to ban mention of the practice. Goodman also says that he was repeatedly promised to be kept on, even after he was arrested. He further claims that the paper continued to pay and consult him on stories, even after it was known that he would plead guilty.
"Tom Crone and the editor promised on many occasions that I could come back to a job at the newspaper if I did not implicate the paper or any of its staff in my mitigation plea," Goodman writes. "I did not, and I expect the paper to honor its promise to me."
The Guardian's Nick Davies also reports that Les Hinton, the former Dow Jones chief who resigned amidst allegations about his role in the scandal, received a copy of Goodman's letter but failed to pass it to the police. He then told Parliament that Coulson was completely unaware of the hacking going on.
The release of the letter also places doubts on News International's honesty in its dealings with Parliament. The company sent the DCMS committee a version of the letter which redacted the passages about the discussion of the phone hacking at editorial meetings, as well as the passage about Crone and Coulson promising that Goodman could stay employed.
Other letters published by Parliament on Tuesday also cast fresh doubts on the credibility of News International's claims about phone hacking. One, from the law firm Harbottle and Lewis, contradicts NI's assertion that its 2007 investigation cleared the paper of any wrongdoing. In the new letter, Harbottle and Lewis says that it was only asked to confirm that "certain named individuals knew of and supported Mr. Goodman's involvement in phone hacking activities...it was not retained to look for evidence of wider criminal activities and did not do so."
In another statement, Harbottle and Lewis tells Parliament that it was "expressly limited to the context of Mr. Goodman's employment dispute," and that "there was absolutely no question of the Firm being asked to provide News International with a clean bill of health which it could deploy years later in wholly different contexts for wholly different purposes."
In one of the more noteworthy revelations, Murdoch disclosed that News International has spent £246,000 (or around $402,000) in legal fees for Glenn Mulcaire, the private investigator who was jailed for phone hacking and who is still at the center of the scandal.
In response to the claims, News International released this statement:
News Corporation's board has set up a Management and Standards Committee, chaired by independent chairman Lord Grabiner, which is co-operating fully with the Metropolitan Police and is facilitating their investigation into illegal voicemail interception at the News of the World and related issues.

We recognise the seriousness of materials disclosed to the Police and Parliament and are committed to working in a constructive and open way with all the relevant authorities.
Support HuffPost
The Stakes Have Never Been Higher
Related
Popular in the Community