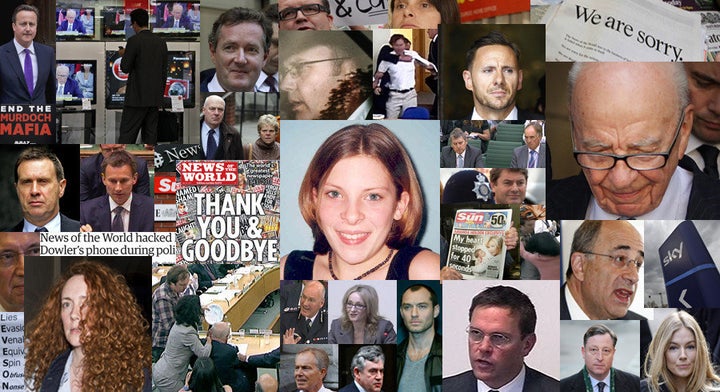 A year ago today, the world was shocked by that headline in the Guardian. It was the headline that turned Rupert Murdoch's phone hacking scandal from a local irritant to an international catastrophe, and kicked off a crisis that has shown no signs of slowing down.
The Guardian had been doggedly pursuing the phone hacking affair for years, but, until the paper revealed that Murdoch's biggest-selling tabloid had illegally hacked into the phone of a missing 13-year-old girl (she was later found murdered), nobody had paid much attention. The sheer outrage of the Milly Dowler scandal, though, sent Britain into a rage, and suddenly it seemed as if there was no corner of public life that was not affected. Politicians, police and the press were all implicated as the scale of the phone-hacking operation in Murdoch's titles became clear. The list of potential hacking victims swelled to the thousands.
In the year that followed the Milly Dowler revelations, the News of the World has been closed. Rupert Murdoch has been declared "not fit" to lead a major international company by a parliamentary committee. He has apologized repeatedly for the scandal and said there was a cover-up at his newspapers. He has had a shaving-cream pie shoved in his face while he testified before Parliament. He has sent police after his own employees. He has had to pay hundreds of millions of dollars in settlement fees with phone hacking victims, and faces many more suits against him, potentially on both sides of the Atlantic. He has had to abandon his dreams of buying a lucrative satellite company. Perhaps most wrenching for him, he has made plans to split his company in two, cutting off his beloved newspapers from the entertainment properties that keep him enriched.
Rupert's son James, once presumed to be his heir apparent, has seen his reputation crash and burn due to his role in the scandal. His trusted deputy Rebekah Brooks has been arrested. So has Andy Coulson, a former Murdoch editor and top communications adviser to Prime Minister David Cameron. So have over 40 other people, all in connection with phone hacking or the bribery of public officials. Brooks, her husband and Coulson are facing a criminal trial. Top government ministers have had their cozy dealings with the Murdochs exposed. The head of Scotland Yard has resigned. A huge public inquiry into press ethics has been running for months. There are three separate police investigations into illegal activity by the media, and a Justice Department probe in the United States.
And even after all of that, there has been no rest in the scandal. It moves forward relentlessly. Events on Wednesday were proof of that, as three more people were arrested. It's almost a certainty that the next year could be just as tumultuous as the last.
Below, see a timeline of all the major events in the history of the phone hacking crisis.
Related
Before You Go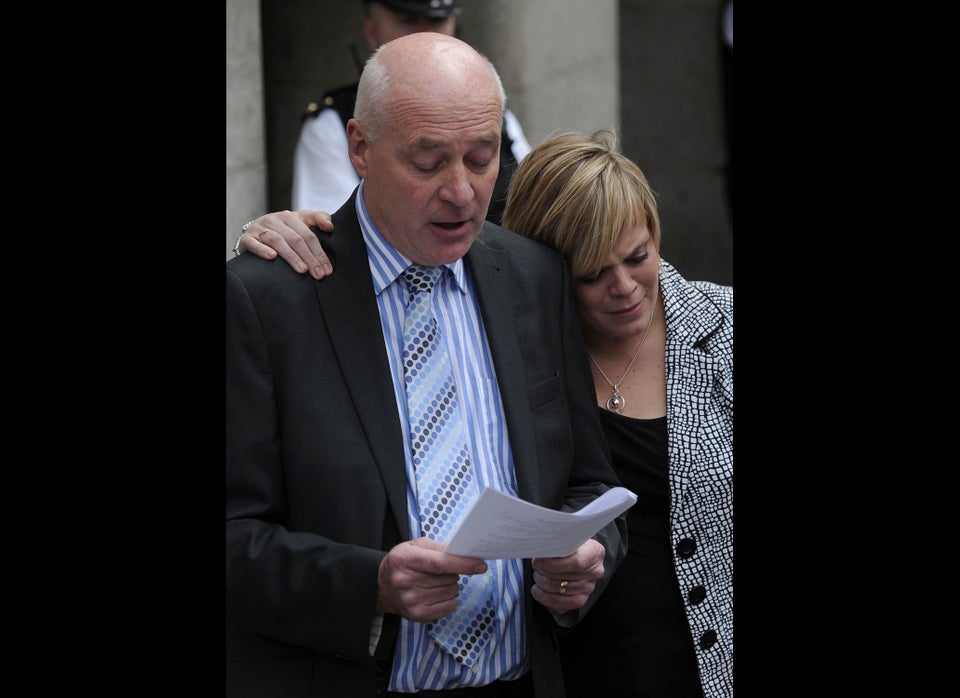 Phone Hacking/Bribery Scandal Timeline
Popular in the Community