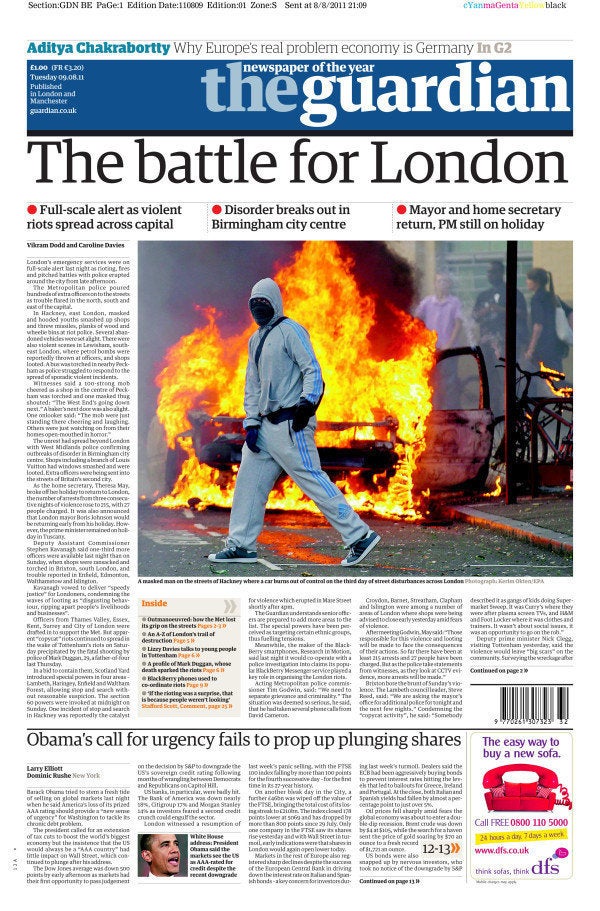 LONDON — One of the detectives investigating phone hacking at the News of the World tabloid has been arrested on suspicion of leaking information about the investigation, police said Friday.
A 51-year-old detective constable was arrested at work Thursday on suspicion of "unauthorized disclosure of information," London police said. The officer has also been suspended.
Police also announced that a 35-year-old was arrested earlier in the day on suspicion of conspiring to intercept voicemails. The suspect appeared at a London police station by appointment and has been released on bail, police added.
Police did not name the suspect but he was identified as Dan Evans, an ex-News of the World features writer, by a person familiar with the matter. The person requested anonymity because of the sensitivity of the situation.
Evans joined the tabloid in 2005, but was suspended in April 2010 over allegations he attempted to access the voicemails of actress Sienna Miller's stepmother.
The person familiar with the matter said the arrest Friday is not believed to be related to those allegations.
Evans is the 14th person arrested by officers investigating alleged phone hacking and police bribery by staff of the Rupert Murdoch-owned newspaper.
About 45 police officers are investigating claims the now-defunct newspaper eavesdropped on the mobile phone voicemail messages of celebrities, royals, politicians and crime victims.
Deputy Assistant Commissioner Sue Akers, in charge of the investigation into phone hacking and police bribery, said she had made the need for operational and informational security "very clear" when she started the inquiry.
"It is hugely disappointing that this may not have been adhered to," she said.
The phone hacking scandal has shaken Murdoch's News Corp. and forced the resignations of top figures in Britain's government, police and media. It prompted Murdoch to shut down the 168-year-old U.K. tabloid, News of the World and triggered the resignations of several of his senior executives.

Related
Popular in the Community