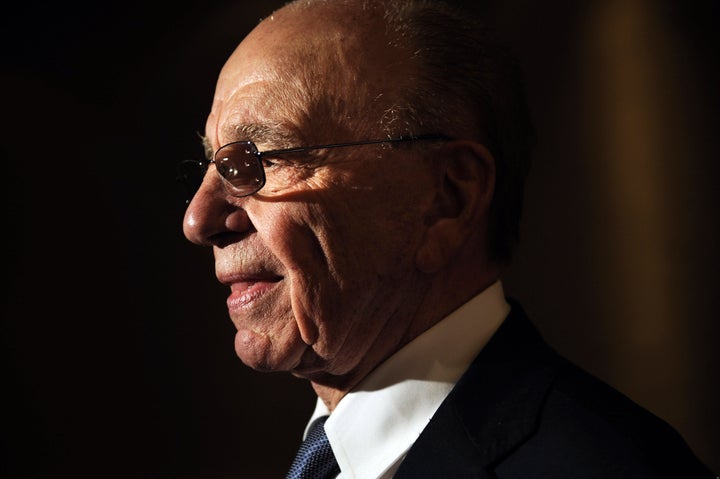 UPDATE: News Corp has withdrawn its bid for BSkyB, according to multiple reports.
Rupert Murdoch is considering selling off his British newspaper division as a way to extract himself from the hacking scandal and save his company. Meanwhile, the British government fully turned against him and announced an inquiry into the crisis.
A Wednesday report in Murdoch's own Wall Street Journal said that the option of selling News International is one of several that parent company News Corporation is exploring. The Financial Times also reported Tuesday night that the idea is being "discussed." (The idea has been floated in the press for some time.)
According to the Journal, News Corp has discreetly tested the corporate waters to see if any buyers are interested. So far, nobody has seemed willing to buy the Sun, the Times and the Sunday Times. This is not hugely surprising; the newspaper market is on a long-term downslide, and two of the three papers are themselves mired in the hacking scandal.
Even if Murdoch rids himself of the papers, it might not be enough to save what is surely his biggest desire: the full takeover of BSkyB. All three main parties are expected to vote for a resolution calling on News Corp to drop the bid entirely--a stunning reversal of fortune for the man who has wielded such power in British politics.
During his weekly appearance before Parliament on Wednesday, British Prime Minister David Cameron called News International's behavior "disgraceful" and said the company should not be thinking about mergers while the hacking scandal continues. Murdoch himself is set to appear before Parliament on Tuesday to answer questions about the scandal.
Cameron also announced the formation of a judge-led inquiry into phone hacking, press regulation, News International itself and police corruption. He said the inquiry will have the power to summon politicians, media figures and police and have them testify under oath. Cameron pointedly emphasized that nobody who is found to have been involved in the scandal should lead a media organization, and said he wanted to bring the "ugly chapter" of the scandal to a close.
The crisis facing News Corp also threatened to cross the Atlantic, as Senator Jay Rockefeller called for an investigation into the company's practices in the U.S. Rockefeller made a statement about the scandal on Tuesday.
"I am concerned that the admitted phone hacking in London by the News Corp. may have extended to 9/11 victims or other Americans," he said. "If they did, the consequences will be severe."
Support HuffPost
The Stakes Have Never Been Higher
Related
Popular in the Community