Apple on Monday unveiled a new iPhone feature it billed as a potent protection against thieves, seeking to stem a national crime wave focused on its ubiquitous smartphones.
The "activation lock" feature is designed to render a phone inoperable when a thief attempts to turn off another program that locates missing devices without first supplying an account password, according to Craig Federighi, Apple's senior vice president of software engineering.
"We think it's going to be a really powerful theft deterrent," Federighi said Monday at the company's Worldwide Developers Conference.
Apple's announcement came in the face of mounting pressure from law enforcement authorities grappling with an epidemic of street crime involving iPhones, iPads and other smartphones and tablet computers.
The new feature was publicized just days before representatives from Apple, Samsung, Google and Microsoft are due to meet with New York Attorney General Eric Schneiderman and San Francisco District Attorney George Gascon, who have publicly criticized the tech companies for failing to deploy technology that may reduce the incentive for theft.
In a joint statement Monday, Schneiderman and Gascon said they were "appreciative of the gesture made by Apple to address smartphone theft," but declined to comment on the new feature "until we can understand its actual functionality."
Schneiderman and Gascon said they "look forward to having a substantive conversation" with Apple and other manufacturers on Thursday.
"We are hopeful that the cell phone industry will imbed persistent technology that is free to consumers that will make a phone inoperable once stolen, even if the device is off, the SIM card is removed or the phone is modified by a
thief to avoid detection," the prosecutors said.
About 1.6 million Americans had their smartphones stolen last year, according to Gascon. Approximately 40 percent of robberies in major cities now involve mobile devices, according to the Federal Communications Commission. Police across the country say Apple devices are the most popular target for thieves because they hold the greatest value on the black market.
Once stolen, many of these devices are distributed through a global network to buyers as far away as Hong Kong. Apple and other device manufacturers have come under pressure to add a feature that would give people the capability to render their phones inoperable after they are stolen, undercutting the value of a stolen phone.
Last year, an iPhone thief shot and killed 26-year-old Hwangbum Yang of New York City in the course of taking his smartphone, police said.
Yang's sister, Sunah, told The Huffington Post on Monday she was pleased that Apple was finally taking action to deter iPhone thieves. She questioned why the company had taken so long to act.
"I'm glad they are finally doing something," she said. "But they should have done it a long time ago."
Until now, Apple's main feature for theft victims has been "Find My iPhone," a program that allows people to locate their device on a map, display a message on its screen, remotely set a passcode lock and delete data from the device. But police say savvy thieves routinely turn off the feature to avoid detection.
Apple's Federighi appeared to suggest that the new feature would prevent thieves from turning off Find My iPhone and then reactivating the device by prompting anyone who tries that to supply their iCloud username and password.
Federighi did not provide further details, and Apple representatives did not respond to requests for comment.
Apple's new feature comes too late to spare 23-year-old Megan Boken of suburban Chicago, who was shot to death last year by a man who tried to steal her iPhone. Her father, Paul Boken, on Monday pronounced Apple's new feature "not complete enough." He said smartphone manufacturers ought to be required to create a feature that deactivates stolen phones immediately.
"A burglar is not going to interview an iPhone owner to see if they're on iCloud before they steal their phone," Boken said. "This doesn't strike me as being a technologically-advanced concept. But it's something that needs to be done."
Related
Before You Go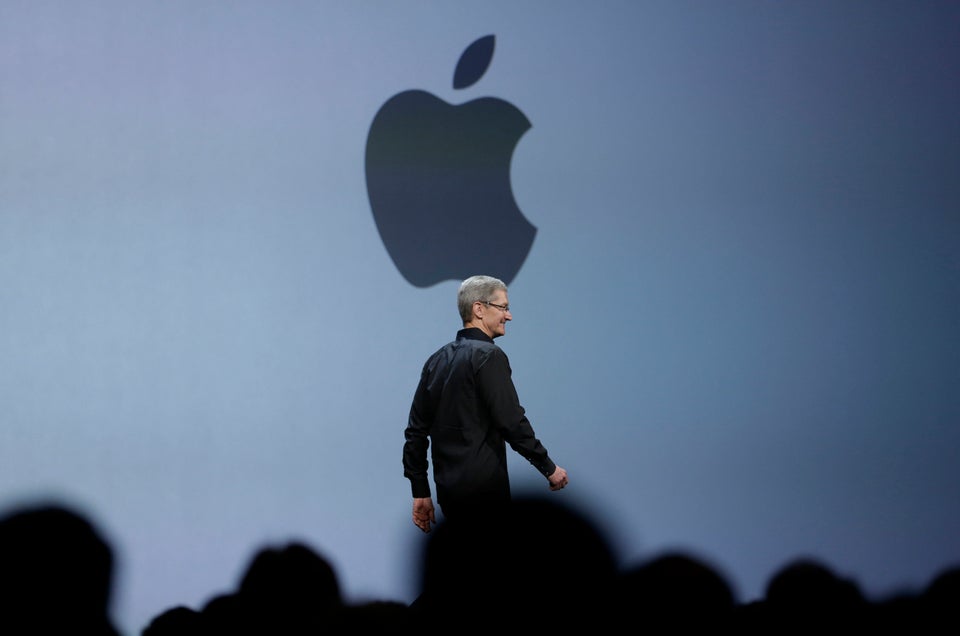 Apple WWDC Keynote 2013
Popular in the Community