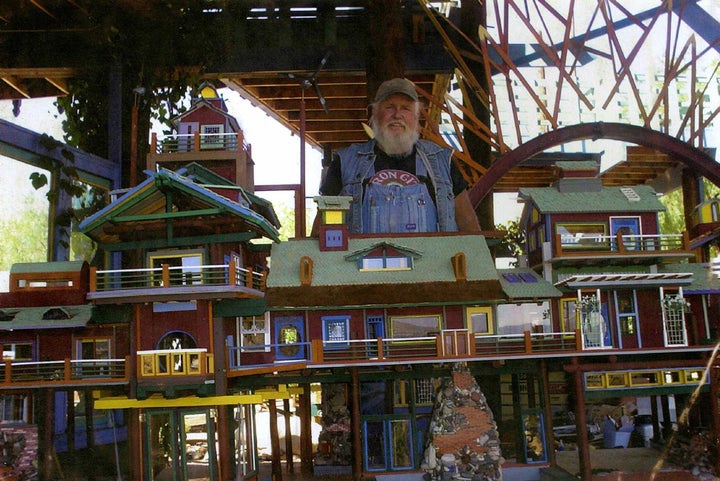 Alan Kimble Fahey's celebrated "Phonehenge West" can be described as sculpture, art installation, and avant garde architecture. He has been building his home, a hodgepodge of towers, verandahs, bridges, and barns, on his property in Acton, California for almost thirty years.
It includes a library and giftshop for the public and houses chickens, peacocks, and more in addition to Fahey, his wife, and two sons. Phonehenge can be easily spotted from the road, and hundreds of tourists had streamed through its gates to receive a private tour by Fahey himself. Glamour Magazine has photographed a fashion shoot on the premises, and there has been at least one inquiry about hosting a wedding there, according to the LA Times.
But while tourists may be amused at the eccentric, livable scultpure, Los Angeles County isn't. The Los Angeles County Building & Safety Dept. is demanding that he tear it all down because of myriad building and fire code violations.
In a legal battle that spans five years, tensions finally came to a head this year when the Los Angeles District Attorney's office charged Fahey with fourteen criminal misdemeanor counts that could land him in prison for up to seven years. Fahey refused to settle, and this afternoon he's set to testify before a jury.
NBC LA interviewed an indignant and defiant Fahey, who insisted:
They could take this down to the bare ground, pack everything into a missile, and fire it into the sun. And they can't take away thirty years of what a blast we had here, doing whatever we want. They don't even get it. The fun for me is the building. I'll have just as much fun taking that thing down as I had putting it up.
NBC LA also took a tour of Phonehenge with Fahey's son, Leo. The boy pointed out bulletproof windows on the Tower as well as a more poignant memory that would have to be torn down: the altar-like art piece where his parents got married.
David Lewis, an advocate for code enforcement reform, first got wind of Fahey's battle with the county last April. He created a Facebook page soon after, "Save Phonehenge West," that currently has over 27,000 fans. Lewis explained to The Huffington Post, ""Kim's case was striking both by its nature and because of the visual impact of the work that he's done on his property. That's what led me to suggest a Facebook page... a person can click on the photos and immediately get an idea of what Phonehenge is about." His Facebook fanpage argues that Phonehenge is a project "worth completing and preserving for the community," and that Fahey is suffering from "Administrative Sabotage" -- the County's refusal to cooperate and seriously consider his compromises.
Los Angeles District Attorney's office declined to comment because the case is currently in trial, citing that "it would be unethical to comment on the evidence outside of court."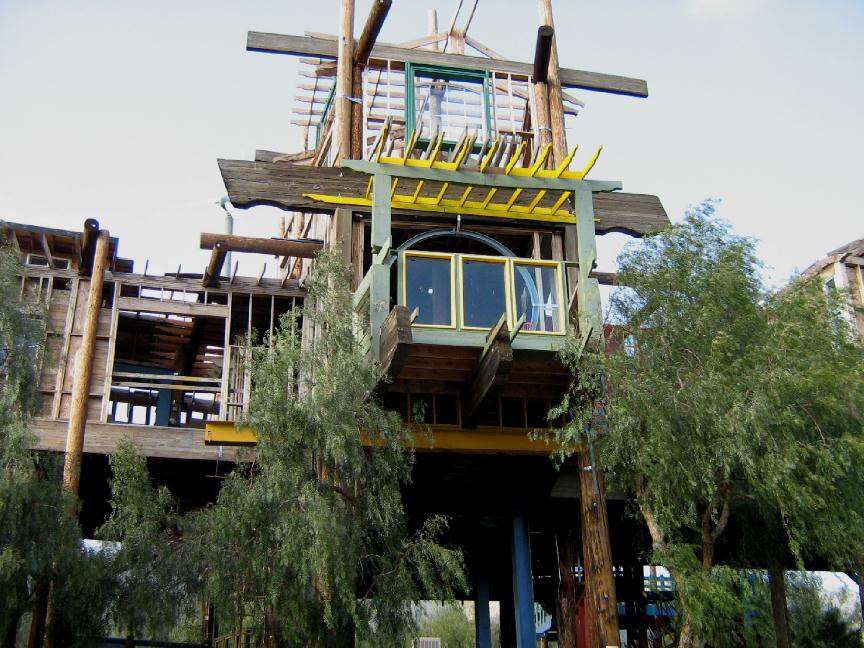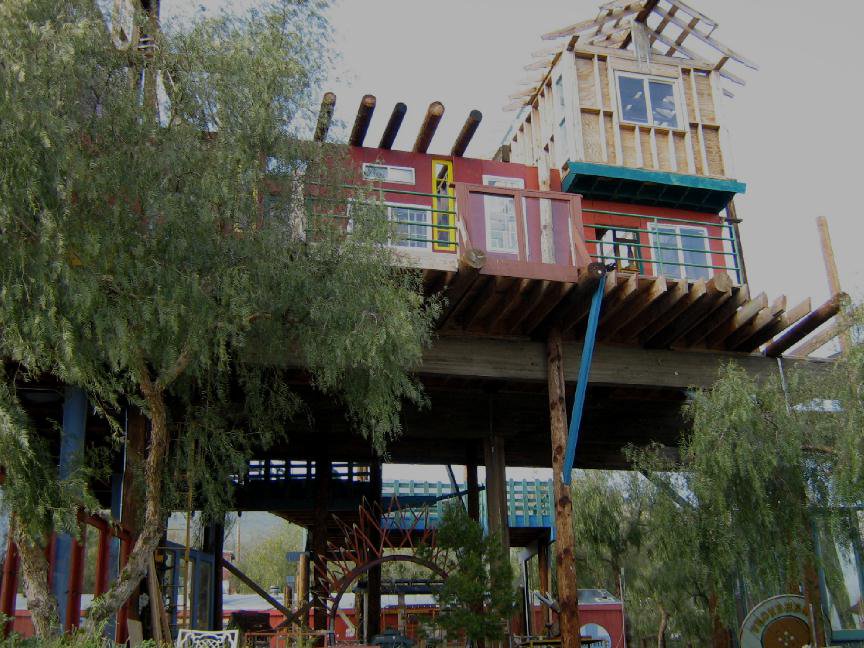 Popular in the Community