Three years after beginning their adoption journey, Lesley and Doug Facey knew they'd found their son the second they saw him. They were sent a photo of little Kirill, a young boy in Kazakhstan who was born without a hand -- part of the reason why he was given up by his birth parents and was passed up by several couples for adoption.
But halfway across the globe in Newfoundland, Canada, Kirill had a family waiting for him that would completely understand. Doug Facey's father, Chris, was also born without his right hand.
The moment the Faceys found out about Kirill they knew they had to show his photo to grandpa Chris. "He said, 'He's just like me' and started to cry," Lesley said. "We were in tears and sobbing because it was such a long time waiting for that moment."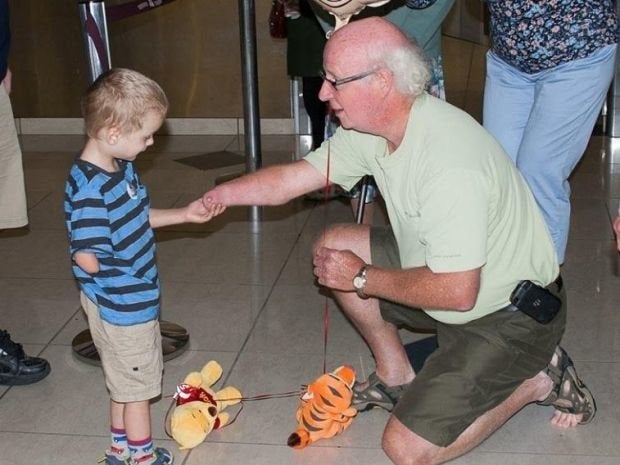 On September 13, the Faceys traveled back to Canada with their new son for the first time and were met at the airport by 4-year-old Kirill's new grandparents. A photographer friend was on hand to capture the powerful moment.
"Doug's father got down to Kirill's level and put his stump out," Lesley said. "Kirill looked at it, touched it and they did a 'stump bump.' Now that's their thing!"
The couple say grandpa will be an invaluable role model for Kirill, helping him navigate the waters of life with his special condition. And grandpa can't wait to help show him that missing a hand doesn't mean he has to miss out on life.
"He is so honored to be this little boy's grandfather," Lesley said. "He said, 'I'm gonna get to teach him so much. He's mine. I know he's mine'."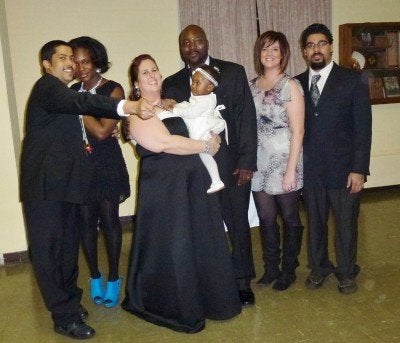 Adoption Portraits
Related
Popular in the Community