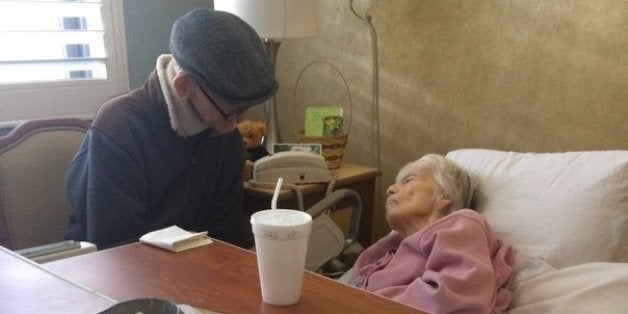 Frank and Carolyn LeMunyon have been married over 60 years and are both battling health issues, their granddaughter Kelsey LeMunyon, who posted the photo, told The Huffington Post in an email. Frank, 85, has been diagnosed with Alzheimer's disease, while his wife Carolyn, 83, is battling stage 4 cancer. She's been in a rehabilitation center for the past few weeks after an infection, Kelsey said, and will soon be moved to hospice care.
Every day, without fail, Grandpa Frank visits his wife in the Freehold, New Jersey care center. "When they visit he sits with her and they talk about their life together. Although my grandma spends most of the visit asleep, my grandpa doesn't mind, he just wants to be with her," Kelsey said.
The couple met when Frank was in the Navy and Carolyn was working as a secretary at his base. They went on to marry in September 1954. They have seven children and 12 grandchildren.
"Although things have been difficult since my grandfather was diagnosed with Alzheimer's and my grandmother's health has been declining, they have leaned on their love of each other and used the support of their family to spend every day together," Kelsey said.
Pass the tissues, please.
Before You Go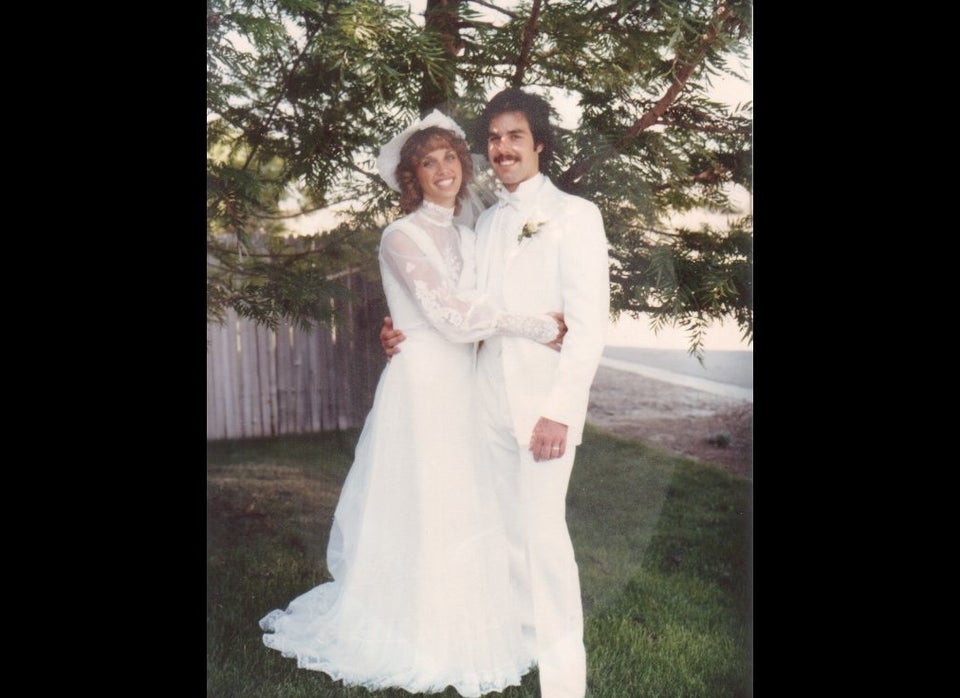 Married Couples: Then And Now
Popular in the Community