This year marks the 25th year for photo l.a. The annual photography fair puts a spotlight on important artists, galleries and nonprofit organizations from across the art world. This year, the Venice Institute of Contemporary Art (VICA) will partner with photo l.a. to present "Abstract Never Is," a group show featuring contemporary and historical abstract photography. The exhibition - co-curated by Mishelle Moross - will travel to MuzeuMM in Los Angeles opening March 5 and will run through April 1.



VICA curator and founder Juri Koll is also an artist/photographer/filmmaker and is actively engaged in the LA art scene. "I've always felt that abstract photography - the good stuff - is as intentional and difficult to create - in a unique way - as abstract or non-objective painting always has been. Photography is often marginalized in the art world."

Koll has organized an eclectic exhibition featuring an array of talented artists such as Fatemeh Burnes, Sasha vom Dorp, Kio Griffith, Diane Holland, Suda House, KuBO, Stefanie Nafé, Kirk Pedersen, just to name a few.
Lisa Rosel, one of the artists to be featured said, "Juri has an amazing eye and penchant for art writing that also informs his own practice, collection, and forum." Rosel was given a Nikkormat 35mm camera in 1979, which she still uses to this day. The image she will be showing, Sunset & Horn, was shot digitally with a hand held Canon. Rosel added, "These images form an alternate world categorized by obscured, compressed or truncated principal elements, which in turn create their own private ambiance. I'm happy to have the platform to show selections from this unusual body of work."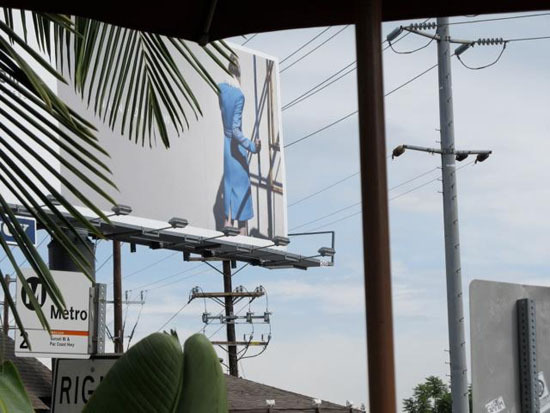 Photo courtesy of Lisa Rosel, Sunset & Horn, 2015, edition:1 of 3, archival digital print, Paper: Hahnemuhle fine art pearl, 11"x 14"


Koll continued, "Each of the artists in this show create their work within the constraints of putting a camera up to your eye. You are in the moment. That gets translated to the image. You are given a frame in which to propose your perspective. Everything has to flow from what's in front of you. That's a challenge that I think needs to be continually embraced."

Koll has known Lawrie Margrave for over thirty years and said he knew her work would be a good fit for "Abstract Never Is." In turn, Margrave said she was looking forward to once again working with Koll. "My abstract images are visual manifestations of what comes through my mind. They come from both reality and chance and work back and forth between both."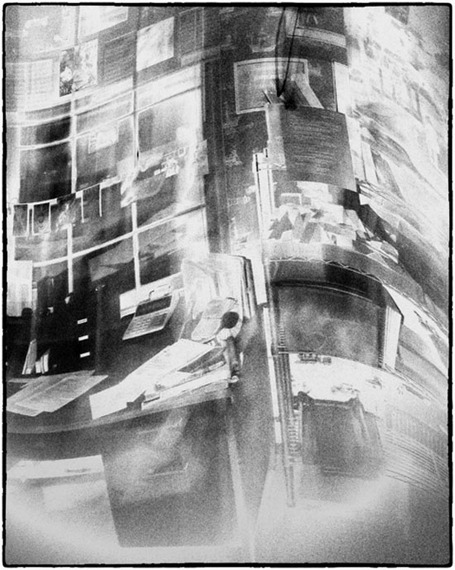 Photo courtesy of Lawrie Margrave, My Office as Escher, 2012,Digital Photograph on Archival Paper, 18 X 24 inches

Koll will be including the work of his mentor Edmund Teske. Citing his earliest influences as Teske, Man Ray, and Atget, Koll said, "Edmund was a wonderfully passionate, exuberant, theatrical man, who pulled no punches on his opinions. He found beauty in everyone, everyday items, even discarded ones. It was an eye-opener to meet him and watch him perform." Koll was originally introduced to Teske by his first mentor - his high school photography teacher, Anthony Lovette. At just fifteen, Koll visited Edmund's studio with a high school buddy, Nils Vidstrand, who is a photographer and artist, and co-manages Edmund's estate to this day. Koll added, "He saw beauty everywhere, and sought to show it in an incredibly unique way. He invented techniques which only a few of us know how to do and are probably impossible to achieve nowadays, given that certain photographic papers have been discontinued."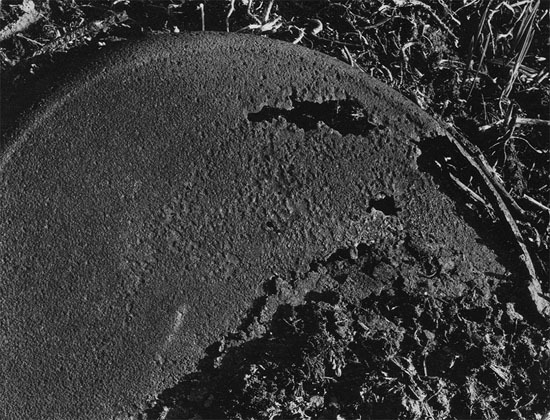 Photo courtesy of Edmund Teske, Chicago, 1938, Silver Print, 13x20 inches


"I remember in the late 70's we were walking to Freestyle Photo in Hollywood," recalled Koll, "a super long walk from his studio on Harvard, and we were crossing the street in the middle of the day. It was hot and sunny and the light was harsh. He looked down half way across the street and saw a crushed strawberry basket - the old green ones made out of plastic. He picked it up, and held it up to the light, smiling. The light was changing. People were honking. He was oblivious. He just smiled, tucked it into his coat, and we finally continued on." Later in the day upon their return, Koll watched as he proceeded to photograph the strawberry basket. It would soon be included in several new composite images.

In 1979, Koll had the chance to show alongside Teske at Cameravision. "Alan Peak got me the gig," said Koll. "We both had solo shows next to each other...I was so proud."

Another artist whose work will be included in "Abstract Never Is," is Osceola Refetoff. An established landscape photographer, Refetoff has been pursuing his love of photography for over twenty years. "Dreamlike images appeal to me because they can evoke complex and deeply personal reactions," explained Refetoff. "For me, truly abstract photographs are absent any discernible figurative elements. That is of course a matter of opinion - exactly the question this exhibition is here to explore."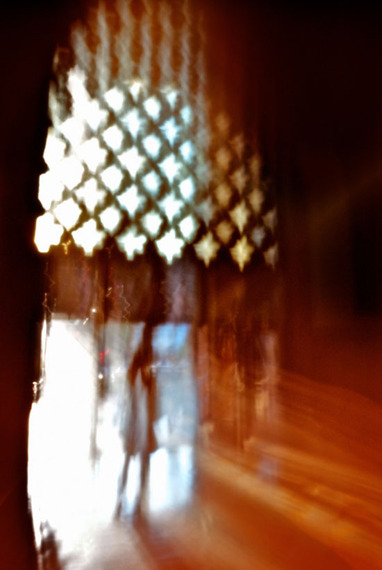 Photo courtesy of Osceola Refetoff, Woman in Doorway (Aja) - Union Station - Pinhole Exposure - Los Angeles CA - 2010, Archival Pigment Print - Signed Edition of 20 (1/20), 25x35" (framed)


Koll has known Stephen Cohen, the founder of photo l.a. since 1976. "I met Stephen Cohen at Edmund Teske's studio during one of the infamous Photo Grabs," said Koll. The notorious events were held the first Sunday in May and December throughout the seventies. Wrapping photographs in tissue, photo aficionados would throw ten to fifteen dollars into a bowl...and with a roulette style selection, the photos were chosen. As each photograph would be revealed, Teske would tell the story of inspiration and creation of each and every prized photo. "It was an incredible time," continued Koll. "Stephen has always been a champion of photography, and understood decades ago how important it was to showcase photography as an art form equal to all others."
This will be the first time that Koll will be exhibiting in photo l.a. "We are very grateful to have the opportunity," said Koll, who has attended many of the annual festivals.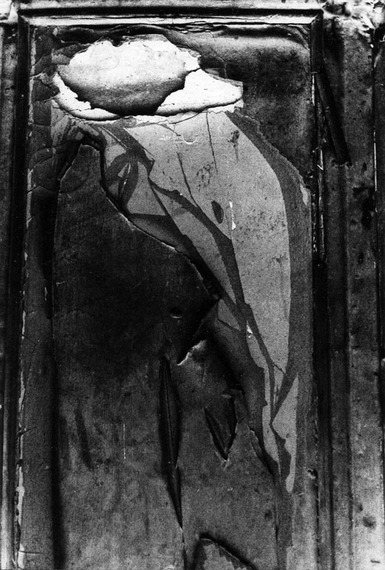 Photo courtesy of Juri Koll, Tear, 1977/2016, Digital reproduction of Silver Print, 11 X 14 inches framed

You can find VICA at booth # 607. http//veniceica.org http://muzeumm.com

photo l.a. takes place Friday, Jan. 22, through Sunday, Jan. 24, at The Reef, located in the historic LA Mart building in downtown Los Angeles. The opening benefit gala will be held Thursday, Jan. 21. http://www.photola.com
Popular in the Community