A photo capturing the heartwarming moment a 92-year-old held her baby great-granddaughter for the first time was shared on Reddit earlier today, garnering hundreds of comments and shares.
Scott Martin, who posted the photo, told The Huffington Post the photo was taken over the weekend at great-grandma Millie Martin's house. At just two days old, baby Penelope was clearly as taken with her nana as nana was with her.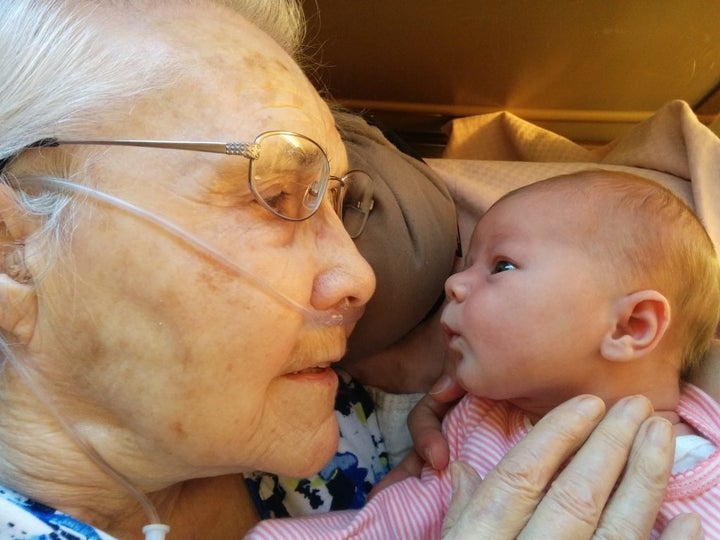 "She was in love from the moment they saw each other," Scott said. "Pip had just had a diaper change, so she woke up and was wide eyed for a bit." Baby Penelope, who is less than a week old, is the fifth great-grandchild for Millie and the first child for Scott and his wife, Jen.
The little bundle of joy comes just a month after Millie's husband, Dean, a WWII veteran, passed away.
"I think my grandmother here has been holding on for this moment. This was one of the best days of my life [and] I think it was up there for her, too," Scott commented on Reddit.
As for baby Penelope, she was an Internet sensation long before she was born. While she was still in utero, she reportedly "clapped" during her mother's 14-week ultrasound, as we reported in March.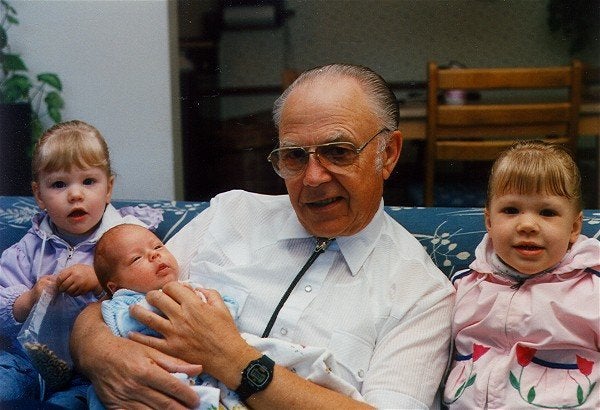 We Love Our Grandparents
Related
Popular in the Community