"For anyone who is planning on just having a 'few beers' and driving home after, look at this little girl," the post reads. "She will grow up without her Mother, Colorado State Patrol Trooper Jamie [sic] Jursevics, who was hit by a drunk driver and killed last week. Is it worth it?"
Colorado State Patrol Chief Scott Hernandez released a statement upon announcing the trooper's tragic death. "Our family has been hurt today," he said. "A senseless act has taken the life of someone who swore to protect Colorado. We offer our thoughts, prayers and full condolences to her family. We will grieve with them, and with them we will never forget her sacrifice."
According to Fox31 Denver, the suspect in Jursevics' death has been placed under investigation for vehicular homicide, leaving the scene of a deadly accident, driving under the influence and careless driving causing death.
Jursevics' daughter Morgan is only 8 months old. Susan Hinshaw, the wife of fellow Colorado State Trooper Scott Hinshaw, set up a GoFundMe page to raise money for the fallen officer's family. Trooper Hinshaw was seriously injured in an accident that killed his partner eight years ago, and his wife told KRDO she was inspired to create the page for the Jursevics because of the incredible support she received during that painful time. Sanctioned by the Colorado State Patrol, the GoFundMe page has raised over $90,000.
Widower Didzis Jursevics issued a statement thanking the community for their outpouring of support. "Knowing how Jaimie impacted so many lives and her accomplishments as a state trooper makes me extremely proud to be her husband," he said, adding, "She was a loving wife and an amazing mother to our baby daughter. Please respect our request for privacy as what was supposed to be one of the happiest years of our life is now a terrible and unimaginable nightmare."
Keeping the Jursevics family in our thoughts.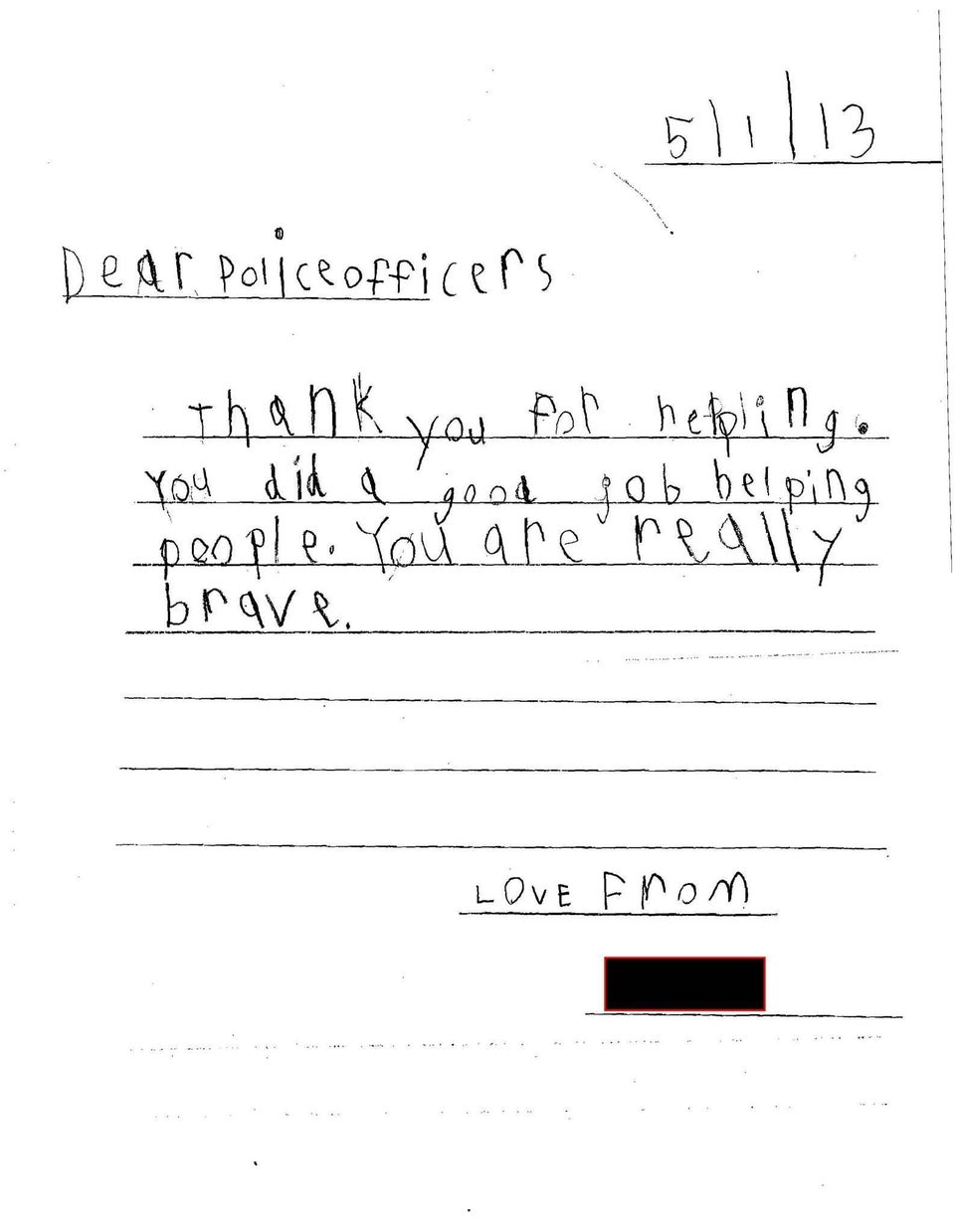 The Most Heartwarming Thank You Notes To The Police