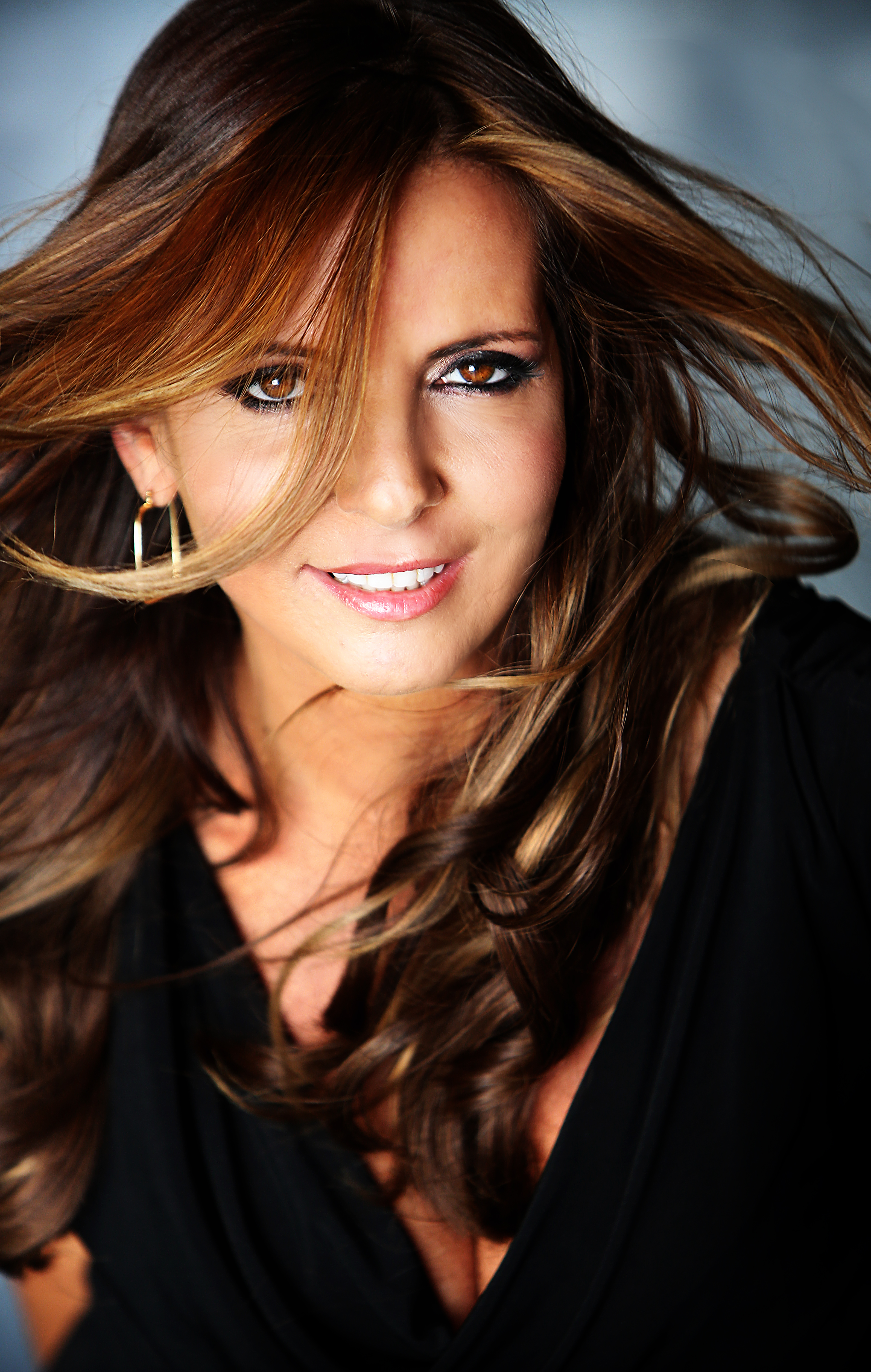 Photo Credit: Alain Martinez
Have you noticed we take a lot of photos of ourselves? I mean, a lot. Photos of us are everywhere -- and they live forever. Unless you're Kate Upton, this can be a scary thing. But it doesn't have to be. After many years in TV, I know a few people! So I hit up the pros on the best advice to get you looking fabulous in all your photographs. I may not be a model, but through the course of my career (and a lot of bad shots) I've learned how to take a pretty good photograph. Mostly, I've learned there are four equally key components needed to taking the perfect shot: hair, makeup, clothing and the all important photographer. So I gathered an A-list team of pros and asked them their top tips for looking your best in photos, because forever is a long time. And now you can't even rip them up when you don't like them.
The Hairdresser: Brad Johns
Voted the Best Colorist In New York by Allure Magazine, it's safe to say Brad Johns knows a thing or two about your tresses looking fabulous. "Your hair is your most important accessory. Before you put a stitch of makeup on or one piece of clothing, it's just you, your naked body and your hair. it better look good." Johns, who is famous for Tory Burch's buttery blonde look, goes on to say that a few highlights and a great blowout make everyone look gorgeous without looking too "done up." Bottom line: When in doubt err on the side of a more natural look even if you have to color a little to get there. And don't be cheap with your hair. Ever.
The Makeup Artist: Carmindy
Carmindy is well known as the makeup queen of TLC's, What Not to Wear. She works with real faces all day long, so I was eager to call on her for some tips. She had some great advice, we can all follow: "When prepping your face for photos, just like the camera, focus in on your best feature. This year is all about metallic eye shadows, so let your eyes be the star of your very own beauty show. Follow these simple steps to get the perfect photo ready look!"
If you're not feeling your absolute prettiest, Carmindy says it's no big deal. "To 'wake up your face,' mix a little liquid shimmer into a few drops of foundation for a fresh, awake glow. For another instant wake-up call, use a thin concealer brush and sweep on a little under-eye concealer from the outside of your lower lash line up to the end of your brow and blend. The concealer will highlight this area and visually 'lift' the eye." And it's cheaper than Botox!
The Fashion Stylist: Felix Mercado
According to celebrity fashion stylist and blogger Felix Mercado, what you wear in photos is just as important as how you pose. "Feeling confident, but most important know which side is your best side has you halfway there. Since most 'real people' don't have the experience on how to pull off the perfect look or pose, taking cues from what celebs are doing in your favorite magazines is a good start to taking the perfect picture." He continues, "Practice posing in front of a full-length mirror at home, then ask a friend to be your photographer and snap a few pics until you're happy. Practice makes perfect!"
His top piece of advice is all about clothes that fit. "Tight is not stylish, fitted is! So take some time to get to know your body and ask a style expert, like me, for their most honest opinion. And please, please, please, do not confuse the sales person at your favorite department store for a stylist! They work on commission... we don't!" (He did ask politely.)
The Celebrity Photographer: Alain Martinez
Alain Martinez is one of the most sought after photographers on the east coast. Getting him is like a major score, not just stateside but also around the world. If you're getting married and you want those pics to look like a Vanity Fair spread, you call Alain. Lucky for me, we know each other from the Miami circles and I have had the good fortune of having him photograph me. While he has certainly seen no shortage of beautiful women around the world, he also photographs non-model an industry types all the time. Alain's biggest piece of advice is to pose naturally. "The most flattering pose is when you are not posing at all, I mean it! I usually have people engage in a series of movements that breaks their "posing" mentality. They are moving and I'm constantly shooting. Most of the shots won't work, but that one shot with the hair moving in the right place, the body curved the right way will be the most natural shot and the one that's impossible impossible to pose." He also says that we often wear things that we don't feel comfortable in and that flows through to the photograph.
"Everyone looks more beautiful when they're happy with where they are." Indeed.
And there you go. To prove a point, the photograph used in this article is me. The advice works, just saying. You are so ready for a fabulous new photo of yourself!
Check your local TV listings for more of celebrity designer and style expert, Courtney Cachet's gift guides, ideas and tips. You can catch her frequent appearances nationwide on TV and online, where she dishes out all the latest in all things fab for your home and lifestyle! Keep up with her on www.courtneycachet.com or Facebook and join the conversation!